Electrocardiogram (ECG):
Recording a Diagnostic Quality 12-Lead ECG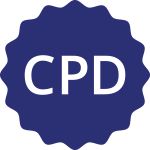 3. Evaluate Your Learning
Overview
This Video Learning Activity (VLA) will assist registered nurses to correctly record a diagnostic quality 12-lead ECG. It describes how to care for the patient, where to place leads and how to record the ECG trace.
Topics include:
What an ECG does and what it records
Nursing responsibilities, preparation of the patient
Electrical waveforms
Lead views of the heart
Correct location of leads
Variations in electrode placement
Common potential problems
Types of interference
Standard 12-lead ECG examples
Target audience:
This VLA will be of interest to all nurses and midwives who are required to perform 12-lead ECGs.
Learning Outcomes
On completion of this Video Learning Activity (VLA) you will be able to:
Identify how to prepare a patient and ECG machine in order to record a 12 lead ECG
Locate appropriate positions and apply electrodes according to accepted standard or own organisational guidelines
Explain the concept of ECG lead views and the related importance of correct electrode placement.
Aim

The aim of this VLA is to offer nurses an opportunity to expand and consolidate professional knowledge and skills for recording a diagnostic quality 12-Lead ECG. By giving a step-by-step demonstration and discussing potential problems and approaches to minimise each, the viewer will be more confident to effectively and efficiently comprehend and perform this often confusing procedure.

Need

Recording a 12 lead ECG is a common procedure for nurses working in both primary and secondary care settings when faced with individuals presenting with acute chest pain. It is an important part of risk assessment and is required for identifying the possible need for urgent interventions. However on researching the literature there is a scarcity of comprehensive and reliable information readily available to nurses, and in the clinical area the procedure is often not well taught or expertly performed.

Nurses in Australia, are required to obtain a minimum of 20 continuing professional development (CPD) hours each year that relates to their context of practice in order to comply with mandatory regulatory requirements.
Citation
Citing this Video Learning Activity