Overview
Ausmed believes it is essential that nurses living in the Adelaide region have access to effective and engaging CPD on an annual basis. We look forward to receiving your support to ensure that this Local Nurses' Conference is brought to Adelaide every May. Book your place at this year's event and:
Gain new knowledge for contemporary practice
Network, share experiences, and connect with like-minded colleagues
Help meet your CPD requirements
Enrich your professional practice and personal growth
Improve health outcomes specific to your local community and much, much more…
We recognise that attending a conference requires planning and the support of your organisation. See below to find out how you can gain support to attend this event.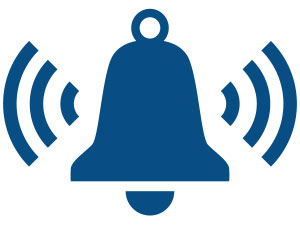 Get Event Alerts
Set a reminder email for this event
Schedule
Day One
8:30 Registration for Day One
---
Norah Bostock
Chronic Disease Management – Managing (Perceived) Inaction
It can be frustrating if someone you are supporting fails to make changes. If we are to prevent feelings of compassion fatigue when working with people who have a chronic condition, it is essential that we reframe our approach to expectation, frustration, and setbacks. This session highlights why you need to dig deeper and go to the root cause of the (perceived) inaction. It includes:
How to actually be non-judgmental (we're all guilty)
Keeping goal setting and rewards simple
Motivational interviewing and how to know if your patient is ready to change their behaviour
Norah Bostock
Applying a Palliative Approach to People with Dementia
This interactive topic will critically analyse a number of key points in relation to dementia and palliative care, including:
How do you manage a terminal illness in a person with dementia?
What are the clinical nursing issues?
How do you assess comorbid symptoms in a person with dementia?
10:30 Morning Tea
---
Michelle Whitehead
When Every Second Counts – Recognising Acute Stroke
Due to the huge potential for disability and death as a result of a stroke, and the impact that early recognition plays to improve outcomes, this session is dedicated to improving your understanding of stroke so that early recognition and immediate action can prevent long-term disability. We will discuss:
The warning signs and symptoms that a person may be having an acute stroke
How bundled nursing care makes a difference
How a diagnosis is made
How to stay up-to-date on the latest management of stroke
Matt Kowald
Caring for People with Cognitive Impairment
While cognitive decline is not guaranteed to occur during the ageing process, it is presenting more frequently in older adults. This session will look at the practical management of an older adult with cognitive impairment. It includes:
How does cognitive decline present in older adults?
Do some conditions cause cognitive decline to present differently?
How do you care for an older adult with cognitive decline?
1:00 Lunch and Networking
---
Matt Kowald
A Practical Guide to Managing Hospital-Acquired Delirium
An acute change in mental status often is a gateway to hospital-acquired delirium. Preventing hospital-acquired delirium can reduce the length of stay, reduce the risk of adverse events, such as falls, and improve the overall hospital experience for a person. This session will look further into hospital-acquired delirium and the drastic consequences that can occur when it presents. It includes:
What is hospital-acquired delirium and how can you recognise it?
How can you prevent further injury in a patient with acute delirium?
How do you manage acute delirium?
3:00 Afternoon Tea
---
Norah Bostock
Great Work Gets Done in Teams!
Everyone knows that teamwork is a way to get things done efficiently. A key skill of all health professionals is to regularly and constructively collaborate with others within a team. This session will take a fun look at:
What does great teamwork look like?
How can you help your colleagues?
Why it's ok to ask for help yourself!
4:30 Close of Day One of Conference
---
Day Two
9:00 Commencement of Day Two
---
Dr Jill Beattie
Workplace Aggression and Violence – Is There a Relationship to Burnout?
There are various triggers, risk factors, and causes of stress and burnout. Increasingly, nurses are being exposed to aggression and violence in the workplace. This affects our feelings of safety, and our ability to provide care. Occupational violence can have long-term effects. This session will cover:
How to recognise when you would be wise to seek support
How to avoid becoming reliant on unsafe coping mechanisms
Julie Kha
Beware – The Dangers of Benzodiazepines
In the last week, how many times did you administer a benzodiazepine to a patient in your care, such as diazepam, temazepam, oxazepam or alprazolam? These medicines are commonly prescribed for people with problems relating to anxiety and sleep. Alarmingly, though, they are also the most common drugs associated with multi-drug overdose deaths. Meaning, while they do not often cause deaths, they commonly contribute. Their high potential for dependency and even death, calls for nurses to have some serious confidence in what constitutes safe use and in the signs that misuse may be occurring. It includes:
How do benzodiazepines act on the brain?
What makes them addictive?
Are certain benzodiazepines more likely to be abused than others?
What are the dangers of mixing benzodiazepines with other CNS depressants, such as alcohol?
What is the safest use of benzodiazepines?
10:30 Morning Tea
---
Sue Templeton
"War On Wounds" – Wounds That Won't Heal
Chronic wounds are often debilitating and can severely impact a person's quality of life. Chronic wounds that linger can be challenging and frustrating, particularly for the person. This session will look at the evidence for managing a chronic wound when difficult healing circumstances exist. Topics include:
What makes a wound chronic?
What influences healing of a chronic wound?
What can be done to optimise healing of a chronic wound?
What are the important dressing considerations for a chronic wound?
Sue Templeton
Bringing Wounds to Light
Staying up-to-date with wound prevention and management to help reduce the impact of chronic wounds is constantly identified as a priority of care for older adults. This session will look at managing the wound by combining the latest standards with best practice. It includes:
Latest wound management standards
Latest research influencing wound dressings and treatments
Selecting and using wound dressings and treatments
Specialised options for difficult situations
1:00 Lunch and Networking
---
Jayne Lehmann
The Psychosocial Impact of Diabetes
There is often a high degree of focus that goes towards understanding and preventing the clinical complications of diabetes. However, less focus is placed on the psychological impacts of a diabetes diagnosis and the long-term changes to a person's life thereafter. This session will look at a holistic approach to diabetes and its life-changing impact on a person. It includes:
What common psychological impacts does diabetes have on someone?
Who is more vulnerable to this?
How can we improve our support for those living with diabetes?
Dr Linda Starr
An Unacceptable Failure – Investigating Elder Abuse
Recent media attention has shined a light on elder abuse. As a healthcare worker, it is imperative that you are able to recognise the signs of abuse in an older adult. This session will look further into the signs, the disclosure of information, and the documentation process. It includes:
What are the signs of elder abuse?
How can you disclose and expose situations of elder abuse safely?
What is your role in mandatory reporting?
3:30 Afternoon Tea
---
Dr Andrew Crowther
The Delicate Art of Giving (and Receiving) Feedback
Giving and receiving feedback is a skill that requires time and practice to develop. Many nurses may find themselves in positions where they are required to do this regularly yet may not have had an opportunity to have these skills taught. When feedback is communicated in the right way, at the right time, and for the right reasons, it can be a powerful tool in achieving desired outcomes. This session will help you discover how you can feel comfortable with the art of giving and receiving feedback. It includes strategies for giving feedback to:
Student nurses
Preceptees
New staff members
Other colleagues
4:45 Close of Conference and Evaluations
---
The Goal
Need for Program
Engaging in CPD is essential for all health professionals to maintain, improve, and broaden their knowledge, skills, and practice. CPD assists health professionals to stay up-to-date with changes in clinical practice and emerging new evidence in order to enhance their patient outcomes. It is also a professional registration requirement. There is a need for formal CPD to be provided directly to regional Australian nurses, midwives, and other health professionals who may not otherwise be able to access engaging and effective continuing education.
Purpose of Program
The purpose of Ausmed's local nurses' conferences is to provide health professionals who work in regional Australia with current knowledge about a range of professional and clinical practice topics that will improve the provision of holistic care.
Your learning outcomes:
1
People with health risks will receive preventative care and education to avoid illness
2
Better patient outcomes will be achieved through the application of up-to-date knowledge related to specific interventions
3
Interprofessional collaboration will be optimised to enhance patient outcomes
4
Patient outcomes will be underpinned by evidence-based practice, recognised standards, and guidelines
Adelaide Nurses' Conference
Location
Date
Adelaide Nurses' Conference
11 Hours | 15 Mins
---
Get a Letter of Support
Are you looking for support from your manager to attend this event?
Enter your email below and we'll send you a letter of support
Mailing List
Stay up-to-date with the latest event information from Ausmed.