Print Brochure
ANUMs Seminar
2 Day Management and Leadership Skills for Associate Nurse Unit Managers, Acting / Relieving NUMs and Team Leaders
Overview
Attend this highly evaluated, two-day seminar if you regularly act as an ANUM or if you are occasionally required to act as a NUM. This practical seminar offers an opportunity to gain formal CPD, network with other ANUMs, and reflect on your current position. Take time out to build new skills and learn about:
Key prerequisites for effective, trouble-free management
The value of personal integrity
How to positively influence other staff
Tips for incorporating mentorship into your role
Motivating staff, communication skills refresher, and much, much more…
Need for Program
ANUMs play a central role in improving the clinical outcomes of a ward or unit. ANUMs not only support nurse unit managers with administrative, clinical, governance and managerial workload but are clinical leaders, facilitators, and role models for other staff. However, management knowledge and skills are needed for these positions.
Purpose of Program
This two-day seminar will assist nurses in the position of ANUM (or similar) to know how to effectively manage units in their workplace.
Your Learning Outcomes
Use the reflection on your personal management skills to advance your ability to manage others within six months
Align your management skills and delegation to others to ensure teamwork meets patient needs
Deal with conflict in an emotionally mature, respectful and fair manner
Create an engaging workplace that encourages personal development and application of new ideas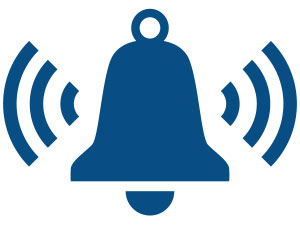 Get Event Alerts
Set a reminder email for this event
Schedule
Day One
---
8:30am - Registration and Refreshments
---
9:00am
Welcome and Introduction to Seminar
---
9:15am
Frontline Realities for ANUMs
Do you know the difference between leadership and management skills? Why does this matter? This introductory session will consider why effective leadership is crucial to best practice clinical outcomes when working in the ANUM role. Topics include:
What is the difference between leadership and management?
What is the role of an ANUM?
How has it changed?
Why does an ANUM position require both management and leadership skills?
---
10:00am
Leadership Skills in Action
In this short session, we will discuss a range of examples of good leadership for ANUMs. In particular, it will address how collaborative work can lead to enhanced job satisfaction and improved patient outcomes. It includes:
Why do your underlying values matter so much when you are in a leadership position?
How do you integrate leadership skills with clinical management realities?
How can ANUMs demonstrate leadership qualities that positively influence other staff?
---
10:30am - Morning Tea
---
11:00am
Practical Management Skills in Action – Motivation and Change
A key to good management is the genuine motivation of staff. Another is the ability to make the necessary changes to work practices when required, without encountering staff resistance to new ideas or passive aggression. Find out how you can build on your leadership skills to be a better manager and to affect the outcomes you are required to achieve.
Consider why strategy is such an important management tool
Discover easy methods for introducing rapid change in the workplace
Find out how to improve staff engagement and commitment
---
12:00pm
Practical Management Skills in Action – Avoiding Role Confusion
Role clarity is essential for you as an ANUM and the staff you manage. It is important that the staff clearly understand what their role is and what is expected of them in this role. Too often, job descriptions become outdated and job vagueness leads to lack of accountability and unsatisfactory staff performance. Topics include:
HHow much clarity you have about your current role
How to immediately improve employee performance through clear role definitions
---
1:00pm - Lunch and Networking
---
2:00pm
ANUMs Managing with Emotional Intelligence
This session explores why staff like working for managers that demonstrate emotional intelligence. It demonstrates what emotional intelligence really is and how self-awareness forms the foundations of your ability to manage and to lead. It includes:
What are examples of managing with emotional intelligence?
How does this approach improve your communication, management effectiveness, and clinical outcomes?
---
3:00pm - Afternoon Tea
---
3:30pm
Organisational Aspects of Emotional Intelligence
This final session of day one gives you an opportunity to relate aspects of emotional intelligence to your own work situations. Find out how you could improve your decision-making by tapping into your own emotional intelligence. It looks at:
Within the framework of your workplace organisation, how will a high level of emotional intelligence assist with your ANUM role?
How can you match your vision with that of your organisation?
---
4:30pm - Close of Day One of Seminar
Day Two
---
9:00am - Commencement of Day Two
---
9:00am
How Effective are Performance Reviews?
Some people believe that the best way to improve behaviour is in real time. This means performance reviews that may only occur once a year are ineffective because they are not addressing problems as they occur, and because they are retro-spective.This session looks at the best ways to assist staff to perform at their highest level and reviews how performance can genuinely be improved. It includes:
Developing a feedback culture
Feedback conversations vs feedback sandwiches
How you really give (and receive) feedback
The evidence for and against annual performance reviews
Tips for effective staff management during these situations
---
10:30am - Morning Tea
---
11:00am
Coaching and Mentoring Staff
ANUMs are clinical leaders, facilitators, and role models for other staff. Following on from the previous session we will now look at the importance of the ANUM role in coaching and mentoring other staff. This session includes:
What is the difference between a clinical teacher, a preceptor, and a mentor?
How can you incorporate teaching opportunities into your management and leadership roles?
---
12:30pm - Lunch and Networking
---
1:30pm
Working with Negative or Destructive Staff
Occasionally, situations arise that mean you will need to remove yourself and a staff member to a quiet area for the purpose of exploring a problem situation and counselling. This session explains what you can do in such circumstances and what you shouldn't do. It includes reflections on communication styles and explores:
Why might staff benefit from counselling?
What are some useful guidelines?
How involved should you be in personal problems?
Using emotional intelligence to deal effectively with conflict
How can you use emotional intelligence to deal effectively with conflict
---
3:00pm - Afternoon Tea and Coffee
---
3:30pm
Your Career as a Leader
You may find that you enjoy your elevated role and are ready to take it further. You may be rewarded by promotion. However, this may not be for you. This final session will look at what would be expected of you in such a role and how you can prepare for the challenge. It will also discuss the types of people who are and who are not suited to management positions, to assist you to make an informed decision about whether management will suit you in the long term. It explores:
Why people are reluctant to accept higher management positions
How you can decide whether you have got what it takes to be a manager
How you can prepare yourself for a NUM position
---
4:30pm - Close of Seminar and Evaluations
Presenters