Asthma, Allergies, and Anaphylaxis Conference
2 Days - For all Nurses and Other Health Professionals
Overview
Allergies, asthma, and anaphylaxis are not only prevalent concerns in our community but can also be life-threatening. Australian researchers and health professionals are driving significant research, which is leading to significant changes in treatment and management. No matter what area of nursing you are working in, your patients or clients will likely be affected by one of these conditions, so why not offer them the latest in evidence-based education and management? Attend this conference and discover:
Allergies – diagnosis, management and new advances
Anaphylaxis – recognising the early signs, and using auto-injectors
Asthma – new research, diagnosis, and evidence-based treatment
Patient education focus – empowering people to improve their own outcomes
Attend this conference, which is specifically designed to improve your patient outcomes.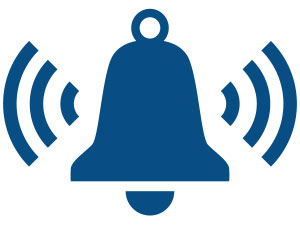 Get Event Alerts
Set a reminder email for this event
Schedule
Day One
8:30AM Registration for Day One
---
Welcome and Introduction to Conference
Leanne Boase
Current Challenges in Allergy Management
There is a plethora of new evidence relating to allergies, asthma and anaphylaxis, their diagnosis and management. However, the sheer ease of which people can find and share information through the internet and social media means that health professionals are often confronted with people who have received advice that may lack substantial evidence. This introductory session sets the scene for the conference and will discuss:
How prevalent are allergies, anaphylaxis, and asthma?
Is controversial "advice" and information on the rise?
What does this mean for current practice?
Leanne Boase
Recognising and Responding to Anaphylaxis
Could you confidently and rapidly recognise anaphylaxis? Anaphylactic reactions affect the entire body and have potentially life-threatening consequences. Due to its often unpredictable and rapid onset, a timely approach to responding is vital. This session covers:
What is anaphylaxis?
How can you recognise its signs and symptoms?
What is the initial management? A practical demonstration of auto-injectors …
What are the recent changes to auto-injectors?
What about follow up care?
What are allergy management plans and how can you provide education to parents to prevent anaphylaxis?
10:30 Morning Tea
---
Dr Dean Tey
Diagnosing Allergies – Reliable Approaches to Testing
Allergy testing can confirm suspected allergies to foods, insects, and some medicines. However, their results must be considered holistically alongside a person's clinical history. With a range of costly and often unproven methods available, it is essential that health professionals are well-informed. This session highlights reliable diagnostic approaches to identifying and confirming allergies, including life-threatening allergies. It will reveal:
What is a skin prick test and how is it conducted?
When might skin prick testing be useful?
When are blood tests indicated?
Are there any other useful tests?
Longer term management, food challenges, and where to after diagnosis?
Dr Paxton Loke
Peanut Allergy, Probiotics, & Oral Immunotherapy
Peanut allergies are the most widely known allergy associated with anaphylaxis. While children tend to grow out of most food allergies, nut allergies often extend into adulthood. With advances in research coming out of Melbourne, is there a new secret weapon in preventing long-term peanut allergies? This session highlights an exciting and advancing area of allergies. It includes:
Are probiotics beneficial to the management of a peanut allergy?
What is oral immunotherapy?
What did the original probiotics with peanut oral immunotherapy (PPOIT) study demonstrate?
What did the 2017 follow up results indicate?
What does this mean for food reintroduction and quality of life?
1:00PM Lunch and Networking
---
Breakout Rooms - Select One
Vicki McWilliam
Room One – Paediatric Perspective
Maintaining Healthy Diets when an Allergy Exists – A Look at Infancy and Childhood
Infant and early childhood food allergies present a challenge to both parents and health professionals working with families of young children who may be on strictly controlled foods. Correct advice in line with recommended evidence is essential to promote healthy outcomes and prevent potential long-term negative behaviours associated with food. This practical session discusses how optimal nutrition and development in babies and toddlers can be supported when certain foods are restricted. It includes:
How to approach feeding development in babies and toddlers when certain foods are restricted
Key points from the most recent NHMRC Infant Feeding Guidelines
What are food alternatives in a healthy diet?
A look at developmental issues that can arise and how to navigate them …
Leanne Boase
Room Two – Essential Skills Update
Diagnosis, Testing for Asthma, and Spirometry Interpretation
The diagnosis of asthma needs to occur as early as possible, in order to prevent complications and risks to the patient. Spirometry is considered the "Gold Standard" for diagnosis.
How does Spirometry measure up in comparison to other types of tests?
Basic interpretation of Spirometry results
What if my patient can't complete Spirometry?
Can diagnosis of asthma occur under 6 years of age?
3:00 Afternoon Tea
---
Breakout Rooms - Select One
Professor Louis Roller
Room One – Essential Pharmacology Update
Antihistamines - A Pharmacology Update
Antihistamines are often a first-line therapy used to relieve symptoms of allergies. Many are available over the counter without a prescription. Are they safe and what evidence is available to demonstrate their efficacy? This session reviews:
What are the pharmacological actions of antihistamines?
Are they effective?
What are they often combined with and can they be misused?
How do they compare to corticosteroids?
Are there harmful interactions?
Leanne Boase
Room Two - Paediatric Perspective
Eczema, Allergies and the Evidence
Eczema and Atopic Dermatitis can co-exist with food allergy. Eczema is usually a long-term condition, so it needs to be effectively managed. This session reviews the modern management of eczema in children and answers the following:
What causes eczema?
How are allergies and atopy related to eczema?
What is the most effective and evidence based treatment?
What other treatments lack evidence but are still used?
How are eczema flares managed?
4:30 Close of Day One of Conference
---
Day Two
9:00AM Commencement of Day Two
---
Professor Katie Allen
Modern Life – A Hot Pot for Food Allergies?
Some of the most common and life-threatening allergies are food allergies. Why is it that the very substance that sustains life – food – can, in an instant, also jeopardise life? Why does Australia have one of the highest rates of food allergies in the world? This session will update you on the contemporary theories exploring the causes of this recent epidemic. It includes:
Why do certain foods trigger such serious allergic responses?
Are we in an "allergy-epidemic"?
What is the "Hygiene Hypothesis"?
Is Vitamin D exposure linked?
Does introduction to allergenic foods during infancy help or hinder?
What does your skin have to do with allergies?
Michelle Sammann
All About Asthma – A Pathophysiology Refresher
In order to manage asthma, and provide comprehensive and relevant education for patients and families, it is essential to understand the underlying pathophysiology. This session will review:
What happens to the airways during an asthma event?
How do common treatments affect the airways?
What are the long-term effects of asthma?
10:30 Morning Tea
---
Michelle Sammann
Emergency Management of Asthma in Adults and Children
Could you identify if someone was experiencing a life-threatening asthma event? How confident are you that you could recognise if a child were deteriorating? Asthma flare-ups, regardless of their severity, can be terrifying. When this occurs, it is vital that we, as health professionals, are up-to-date and can respond effectively. This session will bring you up to speed and improve your confidence in recognising and responding to an emergency asthma situation. It includes:
How does asthma become life-threatening?
What is a "flare-up"?
Management of an acute asthma attack
How do you manage asthma emergencies in children?
Dr Jenny Gowan
Managing Asthma in the Presence of COPD
Asthma and chronic obstructive pulmonary disorder (COPD) are chronic lung disorders that occur frequently in the general population. Quality patient outcomes require that these respiratory conditions are well understood and that nurses are familiar with current Guidelines. This session will provide an evidenced update on how to manage concurrent asthma and COPD. It includes:
The current Guidelines and evidence relating to the management of asthma and COPD
Differentiation of Asthma and COPD – diagnosis
The overlap between asthma and COPD – management strategies
What new medications are available and the transition to COPD medicines
A practical guide to the use of inhalers
Asthma management plans and COPDX plans
12:45PM Lunch and Networking
---
Dr Jenny Gowan
Linking Allergic Rhinitis and Asthma
Allergic rhinitis (hay fever) affects nearly 20% of our community, and it can increase the likelihood of developing asthma. Effective management of allergic rhinitis can also reduce the likelihood of acute asthma. This session looks at the management of allergic rhinitis when asthma is present. It includes:
What causes allergic rhinitis?
How does it relate to asthma?
Are they both triggered by the same allergens?
Which medicines are used to treat allergic rhinitis?
What are the goals of treatment?
Dr Cyril Seillet
Asthma and Testosterone – The Switch in Susceptibility
Rates of asthma occurrence vary according to age and sex. Testosterone is known to have a protective role in the development of allergic asthma; therefore, hormones do have some influence. This fascinating session explains:
Who is at most risk of developing asthma and at what age?
The switch in susceptibility – why are women more commonly affected?
How does this knowledge affect management?
3:00 Afternoon Tea
---
Professor George Braitberg
Thunderstorm Asthma – Managing Large-Scale Emergencies
Victoria, October 2017, nine people tragically died as a result of or due to complications associated with "thunderstorm asthma". Emergency services were overwhelmed with desperate calls from people who were suffering from acute respiratory problems. While we have long known that weather conditions can play havoc with the symptoms that people with asthma and allergies experience, why did it cause nine people to lose their lives? This session reveals:
What is the immunological response that triggered a cascade of such serious consequences?
How did this disaster occur?
How can it be prevented?
What advice should we be giving to people with asthma and other allergies?
What were the lessons learned and how can we prevent further harm?
How was this large-scale emergency managed?
4:30 Close of Conference and Evaluations
---
The Goal
Need for Program
There is a plethora of new evidence relating to allergies, asthma, and anaphylaxis and their diagnosis and management, and it is difficult to understand how to apply the new research to your practice. This topic reflects a group of potentially life-threatening and serious conditions that are the subject of intensive research, which is both ground-breaking and game-changing. There are opportunities to change your practice to improve your patient and carer education and, ultimately, to ensure best outcomes.
Purpose of Program
The purpose of this program is to increase your knowledge about these significant and potentially life-threatening conditions and update you on the latest evidence.
Your learning outcomes:
1
Improved understanding of allergies, asthma, and anaphylaxis and their associated management
2
Knowledge of the latest research, findings, and recommendations for your practice and the ability to translate it into improved practice
3
The ability to align your management of emergencies in relation to asthma and anaphylaxis with best practice
4
The ability to educate patients, carers, and colleagues in line with the latest evidence to ensure best outcomes
Asthma, Allergies, and Anaphylaxis Conference
Location
Date
Asthma, Allergies, and Anaphylaxis Conference
11 Hours | 15 Mins
---
Get a Letter of Support
Are you looking for support from your manager to attend this event?
Enter your email below and we'll send you a letter of support
Mailing List
Stay up-to-date with the latest event information from Ausmed.