Overview
Ausmed believes it is essential that nurses living in the Ballarat region have access to effective and engaging CPD on an annual basis. We look forward to receiving your support to ensure that this Local Nurses' Conference is brought to Ballarat every April. Book your place at this year's event and:
Gain new knowledge for contemporary practice
Network, share experiences, and connect with like-minded colleagues
Help meet your CPD requirements
Enrich your professional practice and personal growth
Improve health outcomes specific to your local community and much, much more…
We recognise that attending a conference requires planning and the support of your organisation. See below to find out how you can gain support to attend this event.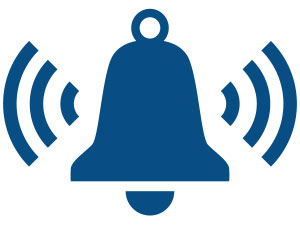 Get Event Alerts
Set a reminder email for this event
Schedule
Day One
8:30 Registration for Day One
---
Geoff Ahern
The Mental Health Journey: From an Acute Episode to Diagnosis to Long-Term Mental Illness
Mental illness can be complex and, at times, unpredictable. Its prevalence and level of severity depend on an individual's past experiences, genetic makeup, access to treatment, and support and education. This session will look into acute and long-term mental illness and how they differ. Topics include:
Why so such stigma, shame, and embarrassment around mental illness versus physical illness?
How should we view recovery?
Why is "hope for recovery" so important for every person living with a mental illness?
What is the difference between acute and long-term mental illness?
How prevalent is acute versus long-term mental illness?
What constitutes "treatment" for a person long-term mental illness?
10:30 Morning Tea
---
Geoff Ahern
Why Not All Wounds Are Visible – A Trauma-Informed Approach
Origins of trauma-informed care stem from a large study that investigated the correlation between adverse childhood events (ACE) and long-term health problems later in life. Understanding the impact of adverse childhood events and cumulative stressors later in life is essential if we are to create a safe environment that promotes resilience and enables healing for older adults. This session explores:
How do adverse childhood events increase the risk of long-term health complications?
What are the effects of chronic stress and trauma in older adults?
What is the role of trauma-informed care?
How can nurses incorporate a trauma-informed approach to their care of older adults?
Geoff Ahern
More Than Just "Stressed" – Understanding Anxiety
Often, a degree of anxiety is beneficial to keep us safe and motivated. At one point or another, most of us are likely to experience some level of anxiety. However, if consumed by it, it can quickly become debilitating and life altering. This session will review the common mental health conditions of anxiety and stress. Topics include:
What is stress and how is it beneficial?
How does anxiety differ from stress?
Anxiety vs anxiety disorder – what are the key differences?
Managing stress and normal anxiety
Treatment for anxiety disorders
12:30 Lunch and Networking
---
Bobby Mehta
Medicine Used in the Very Old – What You Must Know to be Safe
As people age their ability to metabolise medicines becomes challenged. In this session, you will look at why this is the case. You will refresh your knowledge of the key changes and the clinical implications of this. It includes a refresher on:
The ageing kidney and liver and their effect on medicines
The safest medication delivery mechanisms – tablets, immediate release or sustained release, patches, MDIs, turbuhalers, or nebulisers
The dangers of crushing medicines and the alternatives
Concerns about over-the-counter medicines (such as Ibuprofen) – why they are particularly concerning
Top 20 drug interactions you must be aware of
2:45 Afternoon Tea
---
Bobby Mehta
Drug-Induced Nutrient Depletions
Due to advances in medicine and health care, Australia now has an ageing population. With people now living longer than at any time in our history, they are also increasingly taking a multitude of medications to help achieve this. Whilst the benefits of treatment are plain to see, could conventional medicine be having an adverse effect on our nutrient levels? This session will provide an insight into:
Common drug-induced nutrient depletions
Signs and symptoms of nutrient depletions
Rectifying nutrient depletions
4:00 Close of Day One of Conference
---
Day Two
9:00 Commencement of Day Two
---
Welcome and Recap of Day One
Regina Kendall
Palliative Care: When To Refer?
At the end of life, it is essential to identify the dying patient in order to allow them and their caregivers to reorient their priorities and achieve their goals so that appropriate end-of-life care can be provided. However, palliative care is often indicated long before the terminal phase. This session includes:
When may palliative care be initiated and how can this be introduced sensitively?
Is palliative care different for people who have a chronic illness rather than cancer?
How can you anticipate physical problems and effectively manage symptom control?
Regina Kendall
Pain Management in Palliative Care: Best-Practice Management
For patients receiving palliative care, maintaining relationships and continuing normal daily activities are just as important, if not more so than symptom control. In this session, we look at:
Adopting a systematic whole-of-person approach
Administering regular analgesia
Use of appropriate adjunctive therapies
Connecting with the client and their family
10:45 Morning Tea
---
Renee Di Giuseppe
Essential Physical Assessment Skills
Nurses are essential in the early detection of clinical triggers that may suggest a patient is deteriorating or has already become acutely unwell. Appropriate and timely assessment is known to reduce morbidity and mortality, thus improving patient outcomes. This session reviews important assessment considerations, including:
Why do we assess our patients?
Vitally important "vital signs" – why some clinical cues are neglected
Top tips for quick recognition of acute deterioration
Review of key principles of assessment including documentation and National Standards
Renee Di Giuseppe
Surviving Sepsis – The Importance of Early Recognition
Sepsis is a potentially fatal condition caused by a whole-of-body inflammatory response to severe infection. Preventing mortality related to sepsis begins with early detection and timely interventions. This session uses case scenarios to explain the pathophysiological mechanisms by which sepsis develops. It will look at how you can detect the early warning signs of sepsis. Finally, it will assist you to understand the evidence-based management of this potentially fatal condition. It includes:
What are the new definitions of sepsis?
Early recognition – what are the clinical signs of sepsis in adults?
What next? How is sepsis managed?
12:45 Lunch and Networking
---
Geoff Ahern
Linking Food and Mood:
Fascinating research is challenging the paradigm that poor mental health can cause a poor diet. It is acknowledged that changes in mental health – such as stress or anxiety – can affect our dietary behaviours (hello comfort eating on night duty!). However, we are now beginning to also understand how better quality diets can improve a person's mental health and perhaps even prevent mental health conditions. With nutrition widely accepted as a key aspect of personal and professional wellbeing, it's time to look at the relationship between nutrition and mental health. This session includes:
What's the connection between the brain, addiction studies, and what we eat?
Diet and depression – is there a link?
How about stress, sugar, and saturated fat?
What are some simple approaches to introducing better nutrition and more activity into your routine?
2:45 Afternoon Tea
---
Geoff Ahern
Substance Use, Misuse, and Addiction:
For many of us, what we think we know about substance use and addiction is quite possibly wrong. It's not your fault, however. The "war on drugs" we've been fighting for over 100 years now, combined with media coverage, means we often only hear one side of the story. This session will look at:
Problematic media coverage of substance use
Unconscious biases in us towards people with substance use problems
The truth about addiction
Australian substance use statistics
Take time to listen – why everyone's personal story and journey guides the treatment you offer
How to help a person with a substance use problem and why compassion, empathy, and kindness are the key to recovery
4:00 Close of Conference and Evaluations
---
The Goal
Need for Program
Engaging in CPD is essential for all health professionals to maintain, improve, and broaden their knowledge, skills, and practice. CPD assists health professionals to stay up-to-date with changes in clinical practice and emerging new evidence in order to enhance their patient outcomes. It is also a professional registration requirement. There is a need for formal CPD to be provided directly to regional Australian nurses, midwives, and other health professionals who may not otherwise be able to access engaging and effective continuing education.
Purpose of Program
The purpose of Ausmed's local nurses' conferences is to provide health professionals who work in regional Australia with current knowledge about a range of professional and clinical practice topics that will improve the provision of holistic care.
Your learning outcomes:
1
People with health risks will receive preventative care and education to avoid illness
2
Better patient outcomes will be achieved through the application of up-to-date knowledge related to specific interventions
3
Interprofessional collaboration will be optimised to enhance patient outcomes
4
Patient outcomes will be underpinned by evidence-based practice, recognised standards, and guidelines
Ballarat Nurses' Conference
Location
Date
Ballarat Nurses' Conference
11 Hours | 0 Mins
---
Get a Letter of Support
Are you looking for support from your manager to attend this event?
Enter your email below and we'll send you a letter of support
Mailing List
Stay up-to-date with the latest event information from Ausmed.