Beating Burnout in Nursing Conference
Time to Care for Yourself – 2-Day Event for All Nurses
Why Attend
Are you feeling unhappy, stressed, and burnt out? Are you reluctant to go back to work after days off and questioning your commitment to your nursing career? Are you feeling guilty that you've used up all your sick leave for mental health days? Well, you are not alone! Take time out to attend this popular conference. Learn how to tackle stress, burnout, and compassion fatigue in nursing. Topics include:
The difference between stress, burnout, and compassion fatigue?
Practical ways to build resilience
Learning how to appreciate ourselves so we can appreciate others
How to leave work behind you when you go home
Discovering the key to enjoying nursing again and much, much more…
Don't miss your chance to attend this very popular and highly evaluated conference. Book now!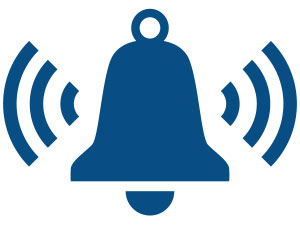 Get Event Alerts
Set a reminder email for this event
The Goal
Need for Program
Burnout is now recognised as an occupational phenomenon - although it's not a medical condition. It can manifest as exhaustion, 'increased mental distance' from work, and reduced professional efficacy (WHO, 2019). The complex combination of stressors results in impaired well-being, costly sick leave and a potential decrease in the quality of patient care. In order to combat these mental health vulnerabilities, it is important to understand the psychology underpinning stress and burnout. Strategies that develop resilience can assist in preventing these insidious professional dangers from occurring and at the same time, raise the quality of patient care.
Purpose of Program
To provide nurses with strategies that will assist in reducing stress and burnout, increase personal wellness and job satisfaction, and also to enhance patient care.
Your learning outcomes:
1
Use reflection and knowledge to gain insight into factors that may cause personal stress and burnout
2
Have strategies for increasing resilience in day-to-day work situations
3
Tune into your patients with your own energy so as to promote compassionate mutual healing
4
Leave work completely behind you when you go home
Beating Burnout in Nursing Conference
Location
Date
Beating Burnout in Nursing Conference
11 Hours | 0 Mins
---
Get a Letter of Support
Are you looking for support from your manager to attend this event?
Enter your email below and we'll send you a letter of support
Mailing List
Stay up-to-date with the latest event information from Ausmed.