Overview
Ausmed believes it is essential that nurses living in the Brisbane region have access to effective and engaging CPD on an annual basis. We look forward to receiving your support to ensure that this Local Nurses' Conference is brought to Brisbane every May. Book your place at this year's event and:
Gain new knowledge for contemporary practice
Network, share experiences, and connect with like-minded colleagues
Help meet your CPD requirements
Enrich your professional practice and personal growth
Improve health outcomes specific to your local community and much, much more…
We recognise that attending a conference requires planning and the support of your organisation. See below to find out how you can gain support to attend this event.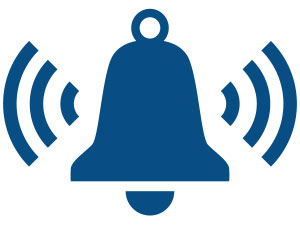 Get Event Alerts
Set a reminder email for this event
Schedule
Day One
8:30 Registration for Day One
---
Sean Smith
Worlds Apart? Working Among Generations
Experience often makes up the abundance of a nurse's knowledge. Yet, is it always valued as much as it ought to be? This session will explore assertive communication skills while acknowledging boundaries when approaching intergenerational conflict that can sometimes arise. It includes:
Why does intergenerational conflict sometimes arise?
How do you manage it in the workplace?
Dr Karen-Ann Clarke
The Smiling Assassin
Pathological behaviours in healthcare settings by definition are harsh, habitual, or excessive ways of behaving toward staff, patients, and clients or their families. While many pathological behaviours are overt and easy to identify, it is the insidious passive-aggressive behaviours that are often more challenging. This session uses case studies to:
Review a range of situations where vicious intent comes across as being virtuous
Demonstrate how to identify the mask that conceals passive-aggressive behaviours and what to do about it!
10:45 Morning Tea
---
Dr Treasure McGuire
Medicine Used in the Very Old – What You Must Know to be Safe
As people age their ability to metabolise medicines becomes challenged. In this session, you will look at why this is the case. You will refresh your knowledge of the key changes and the clinical implications of this. It includes a refresher on:
The ageing kidney and liver and their effect on medicines
The safest medication delivery mechanisms – tablets, immediate release, sustained release, patches, MDIs, turbuhalers, or nebulisers
The dangers of crushing medicines
Concerns with over-the-counter medicines (such as Ibuprofen)
The top 20 drug interactions you must be aware of
Damian Williams
Back to Basics Wound Assessment
While wound management is a complex area, this session will provide an essential update on the basic, yet fundamental, principles of wound assessment. Let's review a range of considerations including the wound, the person, and their environment.
What factors are important when assessing a wound?
How do you document your assessment?
What role do investigations play?
How do you determine the wound diagnosis?
1:15 Lunch and Networking
---
Tim Emerton
The Psychology of Dependence
Why do some people develop a dependence on alcohol or other drugs, while others do not? Nurses in a range of specialities and settings are likely to come into contact with people who have become addicted to one or more substances of dependence. An understanding of the psychology of dependence is essential if we are to provide care that is evidence-based, holistic, and free from stigma. This session will uncover:
The brain and addiction – what do we know?
What are the strongest influences on a dependence developing?
Why is dependence considered a chronic disease?
How is a person supported to manage a dependence?
3:15 Afternoon Tea
---
Tara Quirke
Caring for People with Cognitive Impairment
While cognitive decline is not guaranteed to occur during the ageing process, it is presenting more frequently in older adults. This session will look at the practical management of an older adult with cognitive impairment. It includes:
How does cognitive decline present in older adults?
Do some conditions cause cognitive decline to present differently?
How do you care for an older adult with cognitive decline?
4:45 Close of Day One of Conference
---
Day Two
9:00 Commencement of Day Two
---
Dr Karen-Ann Clarke
Anxious Feelings – Helping People Experiencing Anxiety
Everyone experiences anxiety to some extent during their life. Anxiety is a necessity for recognising and responding to something that poses a threat to our wellbeing. However, these feelings for some people can quickly consume their life. This session will look further into:
How anxiety can have both positive and negative impacts on a person's overall health
Clinical approaches to treatment
How to help people work through their anxiety
Amanda Fryer
Being Hypervigilant for Hypoglycaemia
Complications associated with diabetes, such as hypoglycaemia, can be severe. Prevention is paramount and can reduce the likelihood of a person experiencing a hypoglycaemic episode. This session will dive deeper into the prevention of diabetes emergencies, with a focus on hypoglycaemia. It includes:
What is hypo unawareness?
How can you identify hypoglycaemia?
What is the latest evidence in managing hypoglycaemia?
How do you monitor BLGs overnight if insulin is required or has been given?
10:30 Morning Tea
---
Amanda Fryer
The Psychosocial Impact of Diabetes
There is often a high degree of focus that goes towards understanding and preventing the clinical complications of diabetes. However, less focus is placed on the psychological impacts of a diabetes diagnosis and the long-term changes to a person's life thereafter. This session will look at a holistic approach to diabetes and its life-changing impact on a person. It includes:
What common psychological impacts does diabetes have on someone?
Who is more vulnerable to this?
How can we improve our support for those living with diabetes?
Sue de Muelenaere
Recognising and Responding to Clinical Deterioration
How confident are you in your ability to recognise and respond to the early signs that a patient may be deteriorating? How can you ensure that you have the knowledge and ability to take the necessary action and prevent harm? This session will identify the common types of clinical deterioration with a focus on cardiac, respiratory, and renal dysfunction. Topics include the clinical manifestations, investigations, and appropriate nursing actions of the following:
Acute pulmonary oedema
Hypovolaemic shock and haemorrhage
Acute ST changes
Acute kidney injury
12:45 Lunch and Networking
---
Amanda Smith
Chronic Disease Management – Managing (Perceived) Inaction
It can be frustrating if someone you are supporting fails to make changes. If we are to prevent feelings of compassion fatigue when working with people who have a chronic condition, it is essential we reframe our approach to expectations, frustrations, and setbacks. This session highlights why you need to dig deeper and go to the root cause of the (perceived) inaction. It includes:
How does adaptation to a chronic illness occur?
What does recovery look like and why does this matter?
What do coping strategies sometimes look like?
How do defence mechanisms manifest?
Are escape, avoidance, and denial sometimes useful?
How can a trauma-informed approach assist with setbacks?
Karen Gower
How to Conduct a Palliative Care Case Conference
All nurses, not just specialist nurses, who work in palliative care are expected to be able to provide a palliative approach to care when needed. Palliative care case conferences are an important aspect of this. Yet, nurses often lack confidence or have not had formal education on how to conduct one. This session looks at advocating for a patient and discusses the following:
What is a palliative care case conference?
When should a palliative care case conference be held?
Who should attend the case conference?
What useful resources are freely available to assist you with organising a case conference?
3:15 Afternoon Tea
---
Dr Karen-Ann Clarke
Party Drugs – A Tipping Point for Mental Illness?
Party drugs continue to grow in popularity. Australians, particularly young adults, appear to be engaging in this type of drug taking as a part of recreational activities. What is the relationship between party drugs and mental illness? Is party drug use intended to act as a coping mechanism for social anxiety and depression? Or is it triggering symptoms of mental illness to present? This session includes:
Are party drugs the new social lubricant?
Can party drug use trigger psychosis?
How might they influence mental health?
What is a "comedown"?
How to distinguish a comedown from a depressive episode?
4:45 Close of Conference and Evaluations
---
The Goal
Need for Program
Engaging in CPD is essential for all health professionals to maintain, improve, and broaden their knowledge, skills, and practice. CPD assists health professionals to stay up-to-date with changes in clinical practice and emerging new evidence in order to enhance their patient outcomes. It is also a professional registration requirement. There is a need for formal CPD to be provided directly to regional Australian nurses, midwives, and other health professionals who may not otherwise be able to access engaging and effective continuing education.
Purpose of Program
The purpose of Ausmed's local nurses' conferences is to provide health professionals who work in regional Australia with current knowledge about a range of professional and clinical practice topics that will improve the provision of holistic care.
Your learning outcomes:
1
People with health risks will receive preventative care and education to avoid illness
2
Better patient outcomes will be achieved through the application of up-to-date knowledge related to specific interventions
3
Interprofessional collaboration will be optimised to enhance patient outcomes
4
Patient outcomes will be underpinned by evidence-based practice, recognised standards, and guidelines
Brisbane Nurses' Conference
Location
Date
Brisbane Nurses' Conference
11 Hours | 30 Mins
---
Get a Letter of Support
Are you looking for support from your manager to attend this event?
Enter your email below and we'll send you a letter of support
Mailing List
Stay up-to-date with the latest event information from Ausmed.