Canberra Mental Health Conference
An Essential 2 Day Update for All Nurses and Midwives
Overview
Do you work in a hospital, in primary care, or in the community? Do you regularly care for people with a concurrent mental illness? Even if you are highly experienced in your speciality, are you confident in your knowledge of common mental health conditions? Many people who suffer from a mental illness will be admitted into a hospital or will enter a primary care clinic. Attend this conference to better understand the following:
Mythbusting borderline personality disorder
When trauma lingers – a look at PTSD
The unsavoury effects of psychotropic medications
The psychology of dependence
How to reduce your level of unconscious bias
A practical guide to performing a mental health examination and much, much more…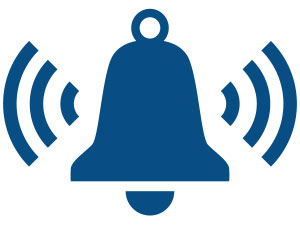 Get Event Alerts
Set a reminder email for this event
Schedule
Day One
8:30 Registration for Day One
---
Geoff Ahern
When Trauma Lingers…
Many of us experience trauma, but it is not always typical traumatic events that threaten our health and safety. Some of us may go on to further experience symptoms of post-traumatic stress or have a diagnosed post-traumatic stress disorder (PTSD). What if a patient in your care is experiencing this? Providing comprehensive mental health care that is considerate of a person's holistic needs is essential if we are to prevent re-traumatisation while in hospital. This session considers practical approaches to supporting a person with PTSD to feel safe during a hospital stay. It includes:
What is trauma and how does it affect a person?
What are the comorbidities that are commonly associated with PTSD?
How can we communicate with highly traumatised people?
How do we treat trauma-related mental illness and where can we refer a patient for help?
Geoff Ahern
The Psychology of Dependence
Why do some people develop a dependence on alcohol or other drugs while others do not? Nurses in a range of specialities and settings are likely to come into contact with people who have become addicted to one or more substance of dependence. An understanding of the psychology of dependence is essential if we are to provide care that is evidence-based, holistic, and free from stigma. This session will uncover:
The brain and addiction – what do we know?
What are the strongest influences on a dependence developing?
Why is dependence considered a chronic disease?
How is a person supported to manage a dependence?
11:00 Morning Tea
---
TBA
A Practical Guide to Performing a Mental Health Examination
It is essential that all nurses, not just those working in mental health settings, have the knowledge, skills, and confidence to perform a mental health examination. This practical session will draw on relevant case studies to demonstrate how to assess a person who has a mental illness and who may be experiencing mental distress. It includes:
What are the basic principles of a mental health examination?
When would you need to conduct one?
When should you escalate or refer to specialist mental health services?
Amanda Kay
Identifying Potential Domestic Violence
Things are not always what they seem. Bruising sustained from a fall down the stairs or a head injury with a vague explanation may be hiding a story of domestic violence. A patient presenting for treatment who is accompanied by a partner may be in a highly controlling relationship. In this session, we will explore the challenging situation where we might suspect a person may be experiencing violence or abuse. Topics include:
What are the red flags that may indicate potential domestic violence?
What is "forensic injury" and how can we correctly identify and have it documented appropriately?
Psychological trauma – what does it look like?
How can we support a person in this situation?
1:15 Lunch and Networking
---
Amanda Kay
Recognising and Responding to Self Harm and Suicidal Thoughts
What would you say and how would you respond to a person who has disclosed self-harm or suicidal thoughts? How would you ensure their safety? A risk assessment is essential if we are to recognise a change in a person's mental state that may place them in danger of self-harm or suicide. This session looks at how to recognise and respond to a person who may be experiencing self-harm or suicidal thoughts. It includes:
What's the difference between self-harm and suicidal thoughts?
What are the common triggers for these feelings?
How is a risk assessment conducted?
What are the approaches to managing patients who present with self-harm or suicidal thoughts?
3:15 Afternoon Tea
---
Geoff Ahern
Red Flags? Practical De-Escalation Techniques
Stopping smaller incidents from "blowing up" is much more favourable than dealing with a critical incident. It is known that, aside from body language, what we say and, importantly, how we say things is what makes a difference between a violent situation escalating or being defused. This may ultimately be the difference between you being injured or staying safe. This helpful session will provide you with an opportunity to:
Identify subtle changes in behaviour that may be a warning sign of aggression
Role play the following verbal communication strategies to defuse violence:
Learn how to respond calmly with a trauma-informed approach
4:30 Close of Day One of Conference
---
Day Two
9:00 Commencement of Day Two
---
Nirosha Kodikara
From Mistakes, We Learn…
People who enter a general setting with a physical illness and have a concurrent mental illness require all of their care needs to be met. This session will draw on relevant case studies where mental health care may have been suboptimal in a general health setting. In so doing, it will reinforce key legal and professional issues relevant to the care of a person with a mental health illness in a general health setting. It will consider the significance of:
Thorough risk assessments
Clear communication
Correct documentation
The prevention of medication errors
Nicole McDerby
The Unsavoury Effects of Psychotropic Medications
There is a range of commonly prescribed medicines for mental health conditions that can have significant impacts on a person's physical health. Metabolic syndrome associated with the use of antipsychotic medications can create a cascade of poor health outcomes. However, with careful monitoring, identification of risk, and correct treatment, the progression to type II diabetes can be prevented. This session looks at:
What is metabolic syndrome?
Why is it linked to antipsychotic agents?
Which factors lead to patient vulnerability to metabolic syndrome?
Why is appetite affected by such medications?
Can we reduce the progression of metabolic syndrome to type II diabetes?
How can monitoring make a difference?
11:00 Morning Tea
---
Nicole McDerby
Beware! Antidepressants in Older Adults
Antidepressant medicines are one of our most commonly prescribed medicines. In older adults, we must be aware of the possibility of profound side effects that are particularly potent for this vulnerable group. This session will highlight the issues surrounding the prescription of antidepressants. You will learn about:
How an older adult is deemed suitable to start on an antidepressant medication
Monitoring for wanted and unwanted effects
Interactions with over-the-counter medicines
Deprescribing antidepressants or changing treatment
Evidence on psychotherapy, nutrition, and other adjunctive therapies
Geoff Ahern
Understanding Personality Disorders - Sorting Myths from Facts
Personality disorders are some of the most complex mental illnesses. They can be associated with deeply ingrained, extreme, inflexible and maladaptive patterns of relating to and perceiving both the environment and themselves. There is a need for all nurses to identify and clearly understand personality disorders if people in your care are to receive the best possible health outcomes. This session will include:
How are the terms 'personality' and 'personality disorder' defined?
What are the characteristics of a personality disorder?
Why can they be challenging?
What are effective communication strategies when caring for people with a personality disorder?
1:30 Lunch and Networking
---
Tom Maling
No Shades of Grey – Documenting Essentials for Mental Health Care
Documentation is an essential aspect of nursing. However, documenting changes in a person's mental state can be seen as more challenging than documenting changes in a person's vital signs. This session will look further into documentation, specifically relating to aspects of a person's mental health. It will include:
What are the golden rules for documentation when describing a person's mental health?
Does documentation differ?
What are common mistakes when documenting mental health changes?
3:15 Afternoon Tea
---
Geoff Ahern
Unconscious Bias – We're All Guilty
Unconscious attitudes and beliefs impact on everyday situations, without us even being aware that they are present. As a nurse, recognising unconscious bias towards patients can influence the way health care is provided. This session will encourage you to consider:
What is unconscious bias and how does it present itself in a healthcare setting?
How does unconscious bias affect care?
How do we become aware of our own biases?
Why might we need to change our unconscious attitudes or beliefs?
4:30 Close of Conference and Evaluations
---
The Goal
Need for Program
People who enter a general healthcare setting with a physical health complication and have a concurrent mental illness must receive comprehensive care. The ability of nurses and other health professionals to provide holistic health care to all people with a co-existing mental illness is highly dependent on a sound knowledge base. There is a timely need for an evidence-based update on a range of common mental health disorders and conditions so that health professionals are better positioned and informed to support a person with a mental illness.
Purpose of Program
To provide nurses and other health professionals who work across a range of general healthcare settings with a comprehensive update on common mental illnesses so as to improve a person's health outcomes.
Your learning outcomes:
1
Give a trauma-informed approach to people in your care who have a concurrent mental illness
2
Improve your understanding of mental illness to result in greater patient satisfaction in general healthcare environments
3
Provide a feeling of safety and security to people hospitalised with a physical health complication who have a concurrent mental illness as a result of practical techniques being employed
4
Establish clear personal boundaries and maintain them to promote a strong, safe therapeutic alliance
Canberra Mental Health Conference
Location
Date
Canberra Mental Health Conference
11 Hours | 15 Mins
---
Get a Letter of Support
Are you looking for support from your manager to attend this event?
Enter your email below and we'll send you a letter of support
Mailing List
Stay up-to-date with the latest event information from Ausmed.