Cannabis - Weeding Out the Facts Conference
A Conference for Health Professionals
Overview
Cannabis aka marijuana, weed, grass, ganja, hemp, etc. is a hot topic in today's healthcare environment due to recent changes in legislation. These changes affect nurses, midwives, and other health professionals. Attend this conference to find out more and separate the myths from the facts. It includes:
What is the difference between medicinal and illicit cannabis?
How does cannabis affect a person's body and brain?
Cannabinoids, cannabidiol and tetra-hydro cannabinol - what's the difference?
What is its therapeutic uses?
Is it addictive?
Who can legally access medicinal cannabis?
What are the legal, ethical, and clinical considerations for health professionals?
Attend this popular event - Book Now!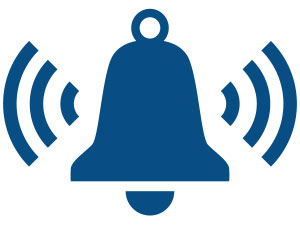 Get Event Alerts
Set a reminder email for this event
The Goal
Need for Program
Cannabis, also known as marijuana, is a contentious topic. Although it is the most widely used illicit drug in Australia it is known to have therapeutic indications for use in specific health circumstances. For this reason, medicinal cannabis is now legislated for use in certain jurisdictions. However, knowledge of the effects of marijuana on the body and brain remains somewhat elusive. Understanding the effects of this substance as a street drug compared with its medicinal properties as a therapy is important and timely for nurses, midwives and other health professionals.
Purpose of Program
The purpose of this program is to explore the mechanism by which marijuana affects people and to understand its use in modern society and how this affects the provision of patient care.
Your learning outcomes:
1
Nurses, Midwives and other health professionals will be able to explain to people the properties of marijuana and its short and long term effects on the body and brain
2
Understand the legal ramifications and potential social consequences of using cannabis
3
Appraise evidence on the potential therapeutic use of cannabis compared to illegal recreational use
4
Create therapeutic environments for people who have concerns regarding their use of cannabis
Cannabis - Weeding Out the Facts Conference
Location
Date
Cannabis - Weeding Out the Facts Conference
11 Hours | 0 Mins
---
Get a Letter of Support
Are you looking for support from your manager to attend this event?
Enter your email below and we'll send you a letter of support
Mailing List
Stay up-to-date with the latest event information from Ausmed.