Print Brochure
Children: Rashes and Infections Seminar
2 Day Seminar: Fever in Children; Describing Rashes; Non-Infectious Diseases; Immunisation; Neurological Infections; Genito-Urinary Infections; Respiratory Tract Infections and Much, Much More...
Overview
The assessment and management of a child with a rash, infection, or febrile illness is often not well understood and can be especially challenging. This seminar will provide nurses, and others who care for children, with the knowledge to assist in determining what may be causing a child's rash, and how to manage any associated conditions.
Additionally, this interactive program will allow nurses to differentiate common, mild, and more serious infections that occur in children, and the assessment and ongoing management required. Case studies are included throughout the two-day program, involving conditions such as infectious rashes, non-infectious rashes, respiratory infections, neurological infections, and many more.
If you work with children regularly, or you are occasionally required to care for them, you will find this seminar to be essential learning. This seminar and this educator have been consistently highly evaluated and registrations are high, so book early to ensure your place.
Need for Program
No matter where nurses work, at some stage they are likely to be asked: "What infection or rash is that?" Many nurses have a good understanding of the infectious diseases and rashes that present in adulthood. However, childhood infections may not be so well understood. This program explains and discusses the conditions that cause childhood infections and rashes. It will be useful to a diverse range of nurses, assisting them in the early identification and care of sick children.
Purpose of Program
This program provides nurses with continuing professional development that examines and explains childhood infections and rashes. It will discuss different types of infections and rashes, including how to assess the child, and how to administer and prioritise best-practice nursing care.
Your Learning Outcomes
Assess and identify the different types of childhood rashes and their related nursing care
Distinguish the characteristics of the most serious rashes and conditions
Examine a range of infectious diseases in infants and children and their associated nursing management
Outline best practice in management of fever and febrile convulsions in children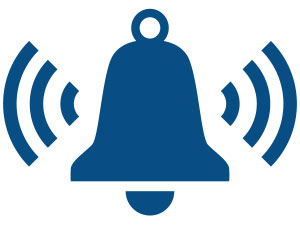 Get Event Alerts
Set a reminder email for this event
Schedule
Day One
---
8:30am - Registration and Refreshments
---
9:00am
Introduction: What Rash is That?
In this introductory session, we will discuss the aims and objectives of the program. This will include a discussion of the question: "Why do children get so many infections?"
---
9:45am
Fever and Febrile Convulsions
Although a high fever alone is not reflective of serious illness, it is a cause for concern for an infant or child as it indicates that an infection is present. This session will review the definition of fever, look at the common causes, and explain more about febrile convulsions and its associated nursing management. Explore:
What is the impact of fever on the child?
Should you aim to lower the temperature of a child who has a fever?
What is the best way to care for a child with a fever?
What should you do if a child has a febrile convulsion?
---
10:30am - Morning Tea
---
11:00am
Infections and Rashes – The Childhood Context
Assessing a child with a rash requires a holistic approach that relies heavily on a nurse's general knowledge of paediatric care. Topics include:
The significance of reviewing a child's overall health as key to understanding the context of the presenting rash
Terminology that describes the different types of rashes
Understanding different types of rashes and gaining a clear picture of what they look like
Macule, papule, or pustule – how to identify different rashes
Accurate and practical documentation of rashes
---
11:30am
Non-Infectious Rashes
This session will review specific rashes, initially looking at those that are non-infectious, such as:
Urticaria
Eczema
Psoriasis
Erythema multiforme
Idiopathic thrombocytopenic purpura (ITP)
Henoch Schőlein purpura
---
12:25pm - Lunch and Networking
---
1:25pm
Common Infectious Diseases with no Immunisation
Children cannot be immunised for all infections. In this session, you will learn about the signs, symptoms, and nursing care of a range of conditions for which there is no immunisation available. This includes:
"Slapped cheek syndrome"
Hand, foot, and mouth disease
Roseola infantum
Herpes simplex
Molluscum contagiosum
Impetigo
Scarlet fever
Glandular fever
Non-specific viral rashes
---
2:25pm
Infections and Conditions of the Genito-urinary System
Infections and conditions of the genito-urinary system can cause enormous discomfort to a child and can lead to serious problems. This session will look at the common causes of infections and conditions of the genito-urinary tract, including their clinical manifestation and related nursing care. Conditions include:
Urinary tract infections
Testicular torsion
Epididymo-orchitis
---
3:10pm - Afternoon Tea
---
3:40pm
Immunisation – Preventable Infections
Immunisation is a cornerstone of health promotion in infants and children. You will be brought up-to-date on some of the illnesses that immunisation can prevent. This session looks particularly at the following:
Chickenpox, measles, and rubella
Illnesses caused by haemophilus influenzae type b.
---
4:40pm - Close of Day One of Seminar
Day Two
---
9:00am - Commencement of Day Two
---
9:00am
Neurological Infections
In this challenging, illustrated session, you will review some of the infectious conditions that attack the neurological system. This will include a revision of the nursing assessment of a child for meningitis and the action to take if you suspect the child has the condition. You will learn the characteristics of meningococcal disease, including reviewing examples of the rash that results from this serious condition. Topics include:
Meningitis signs and symptoms
Meningococcal disease identification, nursing interventions, and treatment options
Encephalitis
---
10:20am - Morning Tea
---
10:50am
Coughs, Colds, and Other Respiratory Tract Infections
Can you confidently identify a wheeze from stridor? Are all coughs a cause for concern – especially those that sound dreadful? Preserving respiratory function is vital for survival, and yet it is one of the most likely systems to become infected in childhood. In this session, you will consider a range of different respiratory infections and review their contemporary nursing care. It includes:
Nursing assessment of children with respiratory infections
Coughs and colds
Sore throats and ear infections
Bronchiolitis, croup, pneumonia, and pertussis
Nursing assessment of children with respiratory infections
---
12:40pm - Lunch and Networking
---
1:40pm
Coughs, Colds, and Other Respiratory Tract Infections (continued)
Coughs, colds, and other respiratory tract infections are very common in children. This will be a continuation of the pre-lunch session and will include nursing management and interactive case studies.
---
2:40pm - Afternoon Tea and Coffee
---
3:10pm
Diarrhoea and Tummy Upsets in Children
Gastroenteritis is usually a short-acting condition that is very common in children. However, it can also be quite serious and even lethal. We will review this condition and discuss the appropriate nursing care, including:
Causes of gastroenteritis
How it is spread through communities and how to stop it in its tracks
Why gastroenteritis can be a killer
Rehydration and fluid management
Nursing care of a child with gastroenteritis in hospital and in the community
---
4:10pm
Summary of Program and Wrap-Up
What changes will you make in your practice as a result of attending this seminar? Have your objectives and goals been met? Take this opportunity to reflect on your new knowledge and how it will improve your practice.
---
4:20pm - Close of Seminar and Evaluations
Presenters