Print Brochure
Day Surgery Nursing and Minor Procedures Seminar
Includes: Patient Education, Discharge Planning, Anaesthetic Agents, Intra-operative Monitoring, Infection Prevention, Aseptic Technique, Documentation, Legal Issues and much, much more...
Overview
The ability of nurses to work safely in fast-paced settings such as day procedure units is reliant on a sound knowledge base that can adapt to any situation, including emergencies, and work efficiently in a team. Highly developed communication skills are vital to ensuring that patients are well-informed before and after a procedure. Attend this seminar to gain a comprehensive update on this specific area of nursing.
Understand how to evaluate a patient for comorbid risk factors
Improve your discharge planning, patient education, and documentation skills
Review different types of anaesthetic agents and intraoperative monitoring
Gain confidence on how to safely manage a surgical complication or emergency situation
Refresh your prior knowledge of infection prevention and aseptic technique
Find out how the law interprets issues such as duty of care and negligence in a day procedure setting
Gain knowledge and apply it to your practice immediately. Book now!
Need for Program
Nurses who work in day procedure units or practices where minor procedures are performed are often the main point of contact with patients. The correct assessment of a person before a procedure, including identification of risk factors, assists with delivery of patient care that reduces hospital length of stay and improves health outcomes. This seminar provides an evidence-based update that will assist nurses who care for patients undergoing day surgery and minor procedures to close knowledge and skill gaps relating to their specific area of practice. It is relevant to nurses who, whether regularly or only occasionally, require knowledge and skills to safely care for patients undergoing day surgery and minor procedures and would be a comprehensive introduction to any nurse considering working in this setting.
Purpose of Program
The purpose of this seminar is to offer nurses who may work across a range of healthcare settings of varying acuity an opportunity to improve their knowledge and skills when caring for a person undergoing day surgery or minor procedures. After gaining this information, the learner will be able to appropriately translate the underpinning principles of modern day surgery nursing to the evidence-based nursing management of patients, improving health outcomes.
Your Learning Outcomes
Describe modern day procedure nursing practice in Australia, including the various nursing roles and skills required to practise safely in this setting
Perform a pre-evaluation risk analysis and implement strategies to ensure patients are well-informed about potential risk factors
Apply skills in anaesthetic monitoring, infection prevention, and aseptic technique to your practice to reduce the risk of complications and improve patient safety
Understand how the law interprets issues such as duty of care and negligence in a day procedure setting and use this knowledge to safeguard your practice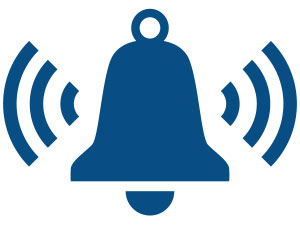 Get Event Alerts
Set a reminder email for this event
Schedule
Day One
---
8:30am - Registration and Refreshments
---
9:00am
Introduction to Day Surgery and Minor Procedures
This two-day seminar will focus on personalising care. It will examine the key issues in short time frames in the day surgery and minor procedures settings. It includes:
Seminar objectives
Latest developments in day surgery
ADSNA Best Practice Guidelines for Ambulatory Surgery and Procedures 2009
ACORN Standards for Perioperative Nursing 2016
---
9:10am
The Decision to Have Surgery
The decision to undergo surgery, no matter its indication, should always be made carefully. Like every experience of surgery, the decision-making process will be unique for every patient. In this interactive session, you will consider the key issues in regard to:
Planned vs emergency surgery
Day surgery vs overnight stay
Advocating and ensuring informed patients
Managing patient expectations
---
9:40am
Pre-Admission Clinic
Not all patients attend pre-admission clinics. However, this stage of the perioperative experience can assist in reducing adverse events and risk. This session looks at the many opportunities that pre-admission presents:
Patient assessment and investigations
Pre-anaesthetic assessment
Patient education and emotional support
Consent in pre-admission settings
Fasting and preparation instructions, including in GIT, gynaecological, and paediatric surgery
Cultural considerations and holistic care
Pre-admission over the telephone and telephone triage
10:30am - Morning Tea and Coffee
---
11:00am
Heading Home – Discharge Planning
Early planning for discharge is essential for all surgical patients but may be challenging in fast-paced environments. This session will identify and discuss the opportunities for early discharge planning that may present on admission or at pre-admission. It includes:
Assessment and prioritising: what you need to know
What the standards state and how your facility rates
Opportunities to educate the patient and family
Preparing the patient for going home and maximising safety
Minimum lengths of stay and criteria for discharge home
Instructions on when to eat, exercise, and return to work
Referrals and follow-up care
---
12:00pm
Documentation Essentials
Appropriate documentation in the day surgery setting is vital to maintaining patient safety. This session will discuss how nurses working in this fast-paced setting can meet requirements for documentation and includes a discussion on frameworks and tools that promote timely and comprehensive record-keeping. It includes:
Nursing documentation requirements
Clinical pathways and progress notes
Variances and clinical events: early recognition of the deteriorating patient in the day surgery setting
---
12:45pm - Lunch Break and Networking
---
1:45pm
Infection Prevention
The prevention of infection is a key responsibility in day surgery and perioperative settings. This can be especially challenging in a busy environment. This session reviews the relevant standards in infection prevention and clarifies nursing roles and responsibilities. It includes:
Disposable equipment, single-use equipment and sterilisation of equipment
Standard and transmission-based precautions
Special patient groups: the MRSA patient in the day surgery setting and new superbugs
Modes of transmission, resident and transient flora, infection and colonisation
Appropriate use of personal protective equipment (PPE)
---
2:30pm
Aseptic Technique
Aseptic technique is a key standard in the surgical or perioperative environment, based on logical thought and sound scientific values. Discuss the latest in aseptic technique and refresh your prior knowledge. This session includes:
An introduction to the ACORN standards
The aseptic field and the surgical conscience: developing situational awareness
Handwashing techniques
Surgical attire, gloves and gowns, filters and masks
---
3:15pm - Afternoon Tea
---
3:45pm
Patient Positioning
Correct patient positioning is essential in the day surgery and perioperative environment, with consideration given to prevention of potential complications. This session includes:
The need for optimal surgical site access
Care of the respiratory, cardiovascular, nervous, muscular. and integumentary systems
Considerations for specific surgical positions
Positioning of the obese patient
---
4:45pm - Close of Day One of Seminar
Day Two
---
9:00am - Commencement of Day Two
---
9:00am
Comorbid Risks and Minor Procedures
Preoperative evaluation of comorbid risk factors is likely to ensure an informed patient makes an appropriate decision on the risks and benefits of having surgery. A solid understanding of potential comorbid risk factors will assist nurses to identify and manage potential risks. This session includes:
Cardiac risk factors in non-cardiac surgery
Neurological risk factors in minor procedures
The patient with diabetes in day surgery
The chronic pain patient in day surgery
---
9:30am
Anaesthetic Nursing
A significant part of the nursing role involves anaesthetics and the monitoring of a patient undergoing a procedure. There are many different types of anaesthetics and specialty surgical considerations that impact on monitoring requirements. Consider:
Anaesthetic agents – inhalational, regional, and intravenous anaesthesia, sedatives, neuromuscular blockade and reversal, and new anaesthetics
Intraoperative medicines, including anti-emetics
Airway management for the day surgery patient
---
10:30am - Morning Tea and Coffee
---
11:00am
Intraoperative Monitoring & Intraoperative Considerations
This session will be continuing with anaesthetic nursing considerations and will focus on monitoring, including:
Capnography
Awareness monitoring
---
11:45am
Recovery – The Post-Anaesthesia Care Unit
The recovery room, or PACU, is an intensive and fast-paced environment. Skills in airway management and monitoring are essential for optimising patient outcomes. This session will cover the care of the patient immediately post-anaesthetic and in the second stage of recovery and preparation for the expected and unexpected in the PACU.
PONV – nausea and vomiting
Pain management in the post-anaesthesia environment
First and second stages of recovery and related criteria
Management of complications including airway obstruction (laryngospasm), haemorrhage (massive blood loss in PACU & the ensuing emergency for the OT), and pseudocholinesterase deficiency
---
12:45pm - Lunch Break and Networking
---
1:45pm
Preventing Complications Arising from Anaesthesia
This session will continue to look at anaesthesia and how this relates to nursing care. It will conclude with a troubleshooting session on complications that can occur as a result of anaesthetics. Discuss:
The incidence of surgical complications
The most common complications in the perioperative setting
Management considerations intraoperatively and postoperatively
The nursing role in crisis management: how it differs in the perioperative setting
---
2:15pm
Case Scenario - Anaphylaxis
This case scenario will illustrate an example of anaphylaxis and how it manifests in the operating room. It includes:
Common culprits: neuromuscular blocking agents, antibiotics, induction medicines, latex
Type of reactions that occur
Early signs of anaphylaxis – what you must know
Immediate actions
Documentation
Follow up action (identifying the cause of the anaphylaxis) for future reference
---
2:45pm
Case Scenario - Anaphylaxis
Malignant hyperthermia is a pharmacogenetic disorder that relates to the metabolism of muscles. It is usually caused by the administration of potent inhaled anaesthetic agents and/or succinylcholine. It is believed to be a genetic disorder. This case scenario will illustrate an example of malignant hyperthermia and how it manifests in the operating room. We will look at:
Causes of malignant hyperthermia and questions to ask in pre-operative assessment (e.g. family history)
The effect of rhabdomyolysis and role of dantrolene
The malignant hyperthermia trolley
Diagnosis, documentation, and notifying the family
3:30pm - Afternoon Tea
---
4:00pm
Difficult Airway Management
Maintaining a clear airway is obviously of paramount importance. In this case scenario you will be guided through the assessment of the airway and the actions to take when problems arise. Includes an opportunity to practice different techniques and use different pieces of equipment:
Assessment of the airway and identification of the cause of problems
Immediate actions
Documentation for the patient & handover for PACU & DSU/ward
---
5:00pm - Close of Seminar and Evaluations
Presenters