Print Brochure
Diabetes: Advanced Nursing Management Seminar
2 Day Seminar ‒ Enhance Your Knowledge
Why Attend
Nurses who have already attended Ausmed's Diabetes – Nursing Management Seminar or those who have a thorough working knowledge of diabetes management should register for this Diabetes – Advanced Nursing Management program. This program is the next step in learning about advanced nursing care for people with this complex and potentially devastating disease. This advanced program expands on many important areas of diabetes including:
Nutritional management
Meeting the needs of more complex patients
Serious complications of diabetes
The "lived experience" of diabetes
Advanced medication management
Latest tools and gadgets and much, much more…
This seminar provides interactive sessions, case studies, and practical demonstrations.
Need for Program
As the incidence of diabetes continues to increase worldwide, there is a growing need for informed, well-educated health professionals to care for people with this complex chronic illness. Nurses, who are ideally situated to care for people with this disease, need to be up-to-date on current and advanced evidence-based nursing skills relating to diabetes. They need access to ongoing relevant, high-quality education. This program expands upon the foundation provided by the initial Diabetes – Nursing Management seminar. It may also suit those who have completed other diabetes education programs.
Purpose of Program
The purpose of this program is to provide and teach nurses advanced knowledge and skills relating to the care and management of adults with diabetes mellitus, including for nurses who may not have qualifications in diabetes education.
Your Learning Outcomes
Apply an advanced understanding of the underlying pathophysiology of diabetes to improve health outcomes
Expand the advanced understanding and analysis of the role and action of modern diabetes medications to promote better regulation of blood glucose levels
Evaluate and assess the current recommendations for the maintenance of the general health of a person with diabetes and the implications these have for daily living
Have enhanced insight into the lived experience of a person who has diabetes mellitus to better encourage self-care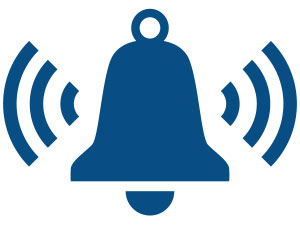 Get Event Alerts
Set a reminder email for this event
Schedule
Day One
---
8:30am - Registration and Refreshments
---
9:00am
Diabetes – The Lived Experience of Chronic Illness
This introductory session will look at the day-to-day experience of living with diabetes. It will challenge you to consider the preconceptions held by health professionals around diabetes and self-management. It includes:
What impact does this chronic illness have on those with diabetes, their family, and their friendship networks?
How can preconceptions affect the daily practice of health professionals?
How do preconceptions affect the life of those living with diabetes?
---
9:30am
The Pathophysiology of Diabetes Mellitus – an Advanced Understanding
In the initial Diabetes – Nursing Management seminar, blood glucose control modulation was explained. This session expands on this by giving an exploration into the homeostatic mechanisms involved in the control of diabetes. This session includes:
What is the GLUT4?
What role does insulin secretion play in lipogenesis?
Which tissue acts as the main energy store for the body?
What role does insulin secretion play in lipogenesis?
What is the GLUT4W and what is the role of glucagon in achieving homeostasis?
What is the role of lipoproteins and their transportation at a cellular level?
---
10:30am - Morning Tea
---
11:00am
New Inventions in the World of Diabetes
Technology is developing rapidly and is moving fast to provide state of the art diabetes treatment and management options. In this hands-on session, participants will be able to use new blood glucose monitors, view the latest insulin administration devices, and discuss other current resources and devices. We will also discuss the correct use of continuous subcutaneous insulin infusion devices and continuous glucose monitoring systems.
---
12:30pm - Lunch Break and Networking
---
1:30pm
Evidence-Based Nursing Care – The Gold Standard
In this session, a number of significant research studies about diabetes management will be reviewed and discussed, including:
What are the findings of recent studies that have had a direct impact on the nursing care of patients with diabetes?
How have these changed traditional nursing practices?
What are the medical changes that have occurred as a result?
When should the commencement of diabetes medications and insulin now be considered?
What studies are underway that may affect a nurse's clinical decision-making in the future?
---
2:15pm
Complications of Diabetes – What is Going On?
In this session, the current theories regarding the causative factors that lead to diabetes complications will be examined and discussed. Topics include:
What are the fundamental changes that occur at the cellular level with diabetes that lead to chronic damage?
What is the role of advanced glycation end products in creating complications?
Why should the thyroid gland be part of the normal diabetes health care check?
Is there a difference in microvascular and macrovascular disease development?
What is the concern if someone is on beta-adrenergic blocking agents (β-blockers)?
How does prolonged hyperglycaemia interfere with cellular immunity?
---
3:00pm - Afternoon Tea
---
3:30pm
Education Complexities and Workable Strategies
Controlling diabetes is not just about regulating the blood glucose levels. By examining diabetes and its adverse effects, combined with the current trends in diabetes management and education, your skills in diabetes management can be honed. This session includes:
What are the current recommendations for the maintenance of general health in a person with diabetes?
What other medicines may be helpful to complement those used for diabetes control?
Who should be involved in the process of educating a person with diabetes?
What concerns exist with regard to current education activities?
---
4:15pm - Close of Day One
Day Two
---
9:00am - Commencement of Day Two
---
9:00am
Diabetes Ketoacidosis (DKA)
Day two commences with a detailed explanation of this condition and its management. It includes:
What is DKA and why does it occur?
Which blood tests should be ordered for diagnosis of this condition?
What are the current management guidelines?
What monitoring and treatment should take place in the event of DKA?
---
9:45am
Hyperosmolar Nonketotic Syndrome
This next session will review this syndrome along with management guidelines and appropriate nursing actions. It includes:
Why is the rapid correction of the hyperosmolar state so dangerous?
Which solution is used to replete the extracellular volume?
What conditions can complicate hyperosmolar coma?
---
10:30am - Morning Tea
---
11:00am
Diabetes, Illness, and Surgical Procedures – What Needs to be Considered?
Learn about the difficulties of managing diabetes when another temporary illness is identified. Consider the nursing care for those undergoing surgical procedures. This session will explain:
What are the special considerations for someone with diabetes and an acute illness?
What are the concerns when the use of contrast medium is a part of a procedure?
When and how should ketones be checked?
How frequently should blood glucose monitoring be performed?
When should diabetes medication be altered?
What food substitution is recommended for those who are on insulin and fasting and, therefore, unable to eat?
---
11:45am
Nutritional Management of Diabetes
A team approach to the nutritional management of diabetes is essential. While nutrition is usually managed in collaboration with dieticians, it is essential for nurses to be aware of different trends and research in dietary management. This session will examine some of these trends and covers:
CSIRO diet, Mediterranean diet, and glycaemic index
DAFNE and DESMOND – what role do they play in the management of diabetes?
Tools for those using the carbohydrate counting method
---
12:30pm - Lunch Break and Networking
---
1:30pm
Balancing Carbohydrate Intake and Diabetes Medications – Why is it Difficult to Maintain Control?
This is a hands-on session that demonstrates the difficulties of estimating the carbohydrate values of food. It will allow participants to gain an insight into the daily trials of attempting to regulate blood glucose levels. It will reveal the carbohydrate values of common foods.
---
2:15pm
Ageing and Diabetes – The Nursing Implications
A decline in renal function and decreasing awareness of hypoglycaemia are just two of the difficulties associated with ageing and diabetes. Other questions that will be addressed in this session include:
How does ageing alter the prospect of best-practice diabetes management?
What is the impact of polypharmacy?
Which medications are suitable for the older adult to use and which ones should be ceased?
How often should blood glucose levels be checked?
Which blood glucose levels should be reported?
---
3:00pm - Afternoon Tea
---
3:30pm
Case Studies and Discussion
This final session is an open forum for the discussion of current nursing concerns. Participants are invited to bring questions and queries about the care of those with diabetes to this forum for group discussion.
---
4:15pm - Close of Seminar and Evaluations
Presenters