Enrolled Nurses - Acute Care Conference
2 Day Conference for ENs Seeking Acute Care Clinical Updates
Overview
Have you observed changes in the level of acuity of the patients in your care? Are you looking to build your confidence and learn more about how to care for people with more complex clinical conditions? If you feel under pressure to continually extend your scope of practice and broaden your nursing knowledge of acute care topics, then attend this conference to keep up-to-date. Topics include:
The Importance of recognising early sepsis
Caring for patients with autoimmune diseases
Emotional intelligence in acute care emergencies
Managing acute delirium
What ENs need to know about risky medications and much, much more…
Gain new knowledge and network with like-minded colleagues. Book now!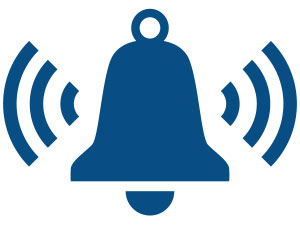 Get Event Alerts
Set a reminder email for this event
The Goal
Need for Program
Rapid changes in health care, including technology, have resulted in a steep rise in the acuity of patients across all clinical settings. People who may have once been cared for in a high-dependency setting are now routinely cared for on general wards. As new knowledge emerges at frightening speeds and some previous practices are now seen to be outdated, being well-informed is an imperative for enrolled nurses who care for patients requiring acute care. There is a timely need for formal education that provides enrolled nurses with key clinical updates on a range of acute care topics.
Purpose of Program
The purpose of this program is to provide enrolled nurses with key clinical updates on a range of acute care topics and, thereby, to improve outcomes for patients with increasingly complex conditions.
Your learning outcomes:
1
Implement and evaluate care that reflects best-available nursing evidence, so that safe and quality care is provided
2
Apply knowledge of common post-operative complications to identify, prevent, and manage a patient who is deteriorating
3
Respond timely to changes in a patient's condition with appropriate assessment within your scope of practice
4
Provide preventative action for people with health risks to avoid acute illness
Enrolled Nurses - Acute Care Conference
Location
Date
Enrolled Nurses - Acute Care Conference
11 Hours | 0 Mins
---
Get a Letter of Support
Are you looking for support from your manager to attend this event?
Enter your email below and we'll send you a letter of support
Mailing List
Stay up-to-date with the latest event information from Ausmed.