Enrolled Nurses - Acute Care Conference
2-Day Conference for ENs Seeking Acute Care Clinical Updates
Why Attend
Have you observed changes in the level of acuity of the patients in your care? Are you looking to build your confidence and learn more about how to care for people with more complex clinical conditions? If you feel under pressure to continually extend your scope of practice and broaden your nursing knowledge of acute care topics, then attend this conference to keep up-to-date. Topics include:
The Importance of recognising early sepsis
Recognising a deteriorating patient
Managing acute delirium
Pressure injuries and risk management strategies
Enhancing the quality and safety of medicine use much, much more…
Gain new knowledge and network with like-minded colleagues. Book now!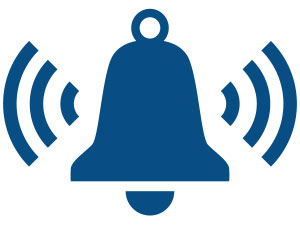 Get Event Alerts
Set a reminder email for this event
Schedule
Day One
8:30 Registration for Day One
---
Amy Bowen
What Are the Psychosocial Healthcare Needs of an Older Person?
Enrolled nurses who work in acute hospital settings or the community are likely to be caring for older Australians. As frontline carers, ENs are in a prime position to support psychosocial wellbeing. This session will encourage you to consider what really matters to an older person and why this is so valuable to your practice. It includes:
What may cause psychological distress in an older person who is unwell?
How can enrolled nurses assess a person's psychosocial needs?
Pain not dementia – can the development of a therapeutic relationship help us to see "challenging behaviours" differently and avoid the use of chemical and physical restraints?
TBA
Mental Status Examination and the Acutely Unwell Adult
It is essential that all enrolled nurses, not just those working in mental health settings, have the knowledge, skills, and confidence to perform an acute mental status examination. This practical session will draw on relevant case studies to demonstrate how to assess an acutely unwell person who is experiencing mental distress. It includes:
What is distress and what clinical situations can this be seen in?
What factors can lead someone to become acutely unwell?
How do we conduct a mental status examination?
Caring during a crisis – practical tips on what to say and do to support a person…
11:00 Morning Tea
---
James McVeigh
Hot Bodies – The Importance of Recognising Early Sepsis
Sepsis is a potentially fatal condition caused by a whole-of-body inflammatory response to severe infection. The chances of survival are significantly improved if the onset is identified early. This session demonstrates the importance of early recognition and reinforces the warning signs of sepsis you must be aware of. It includes:
An overview of the mechanism of sepsis
How sepsis causes hypotension
The diagnostic criteria for sepsis: clear triggers that warrant attention
Early aggressive treatment: what it involves
James McVeigh
Recognising "Red Flags" of Clinical Deterioration
There is a huge potential for patients across any clinical setting to become rapidly unwell. Recent system changes have been rolled out to encourage better management of clinical deterioration. However, your ability to recognise and respond to changes in a patient's condition early is a high priority if an acute illness is to be averted. This session looks at:
What clues or changes in clinical observations may indicate a patient is becoming unwell?
What immediate assessment should be undertaken when you suspect a patient is deteriorating?
How should these changes in observations be documented?
1:30 Lunch and Networking
---
TBA
Opening the "Lid" on Other Diabetes Complications
A range of diabetes-related complications can often manifest. One of the lesser-known complications that can impact a person's ability to self-care and complete activities of daily living (ADLs) is eye-related conditions. This session will spend some time reviewing why this type of complication occurs and how to prevent it. However, most importantly, it will focus on practical approaches to supporting people with their ADLs who are experiencing this type of complication. It includes:
What causes eye-related diabetes complications?
Can we prevent them?
How does vision loss associated with diabetes impact ADLs?
How can we:

Prevent falls
Ensure correct BGL testing
Support safe medication management
3:15 Afternoon Tea
---
Amy Bowen
Managing Acute Delirium
Delirium is a common condition that occurs in acute care settings. Advanced delirium symptoms are often confused with dementia. This session will look at:
What is the difference between dementia and delirium?
Why might they be confused with symptoms of depression?
How do you manage symptoms of acute delirium?
What if a person becomes suddenly confused and aggressive?
4:30 Close of Day One of Conference
---
Day Two
9:00 Commencement of Day Two
---
TBA
Interprofessional Communication, Patients, and Missed Care
Increasingly, patient care relies on interprofessional interventions. Interprofessional communication, including genuine patient understanding, is critical to the provision of holistic care. This adds significant complexity to the work of nurses. This session will consider, in brief, two aspects of care: interprofessional and patient communication. It includes two case scenarios and asks the questions:
What went wrong with communication?
What were the challenges?
What is the impact of "status asymmetry" on communication?
TBA
Committed and Caring: Organisational Governance
Nurses are widely seen as caregivers. However, it is known that the nursing profession has a high incidence of bullies and workplace anti-social behaviour. This session will focus on the governance of bullying and the organisational approach to policy and primary health care for staff. Topics include:
Do organisations care?
Is poor behaviour swept under the carpet?
What is the governance approach?
10:45 Morning Tea
---
Fleur Trezise
Back to Basics Wound Assessment
While wound management is a complex area, this session will provide an essential update on the basic yet fundamental principles of wound assessment. Let's review a range of considerations, including the wound, the person, and their environment.
What factors are important when assessing a wound?
How do you document your assessment?
What role do investigations play?
How do you determine the wound diagnosis?
Fleur Trezise
Pressure Injury Prevention: Risk Management Strategies
Pressure ulcers are recognised as a serious patient safety problem. This important session reviews:
Which strategies and tools are available to predict and prevent pressure ulcers?
What are best-practice pressure ulcer management solutions?
Standards and guidelines – Australian Wound Management Association and Standard 8 NSQHS
1:15 Lunch and Networking
---
Gwen Higgins
Enhancing Quality and Safety of Medicine Use
According to NPS Medicinewise, one in three of all unplanned hospital admissions relate in some way to medicines. The potential of medicines to be harmful is huge, especially for those taking four or more medicines on a regular basis. Enrolled nurses who administer medicines and observe patients have an important role in ensuring medicine-related risks are minimised. This session looks at common medicines and considers how to optimise the quality and safe use of medicines for your patients. It includes:
What defines a "high risk" medicine?
How do you assess the risk vs benefits of particular medicines?
Which patients are at higher risk of adverse reactions to particular medicines?
Where do you find current evidence to support the quality use of medicines?
When using medicines, how can you optimise care and minimise risk for patients?
3:30 Afternoon Tea
---
Amy Bowen
Revolving Doors – Helping Older Adults Avoid Admission
An older adult's quality of life is likely to be significantly challenged when faced with illness, injury, or disease. Comprehensive care that ensures older adults avoid unnecessary hospitalisation is a pillar of promoting the best possible quality of life. This session will look at:
Why might a hospital admission be harmful to an older adult?
How does avoiding hospitalisation improve quality of life?
What nursing practices prevent hospitalisation and re-hospitalisation?
If hospitalisation occurs, how can you prevent it in the future and transition to the community safely?
4:45 Close of Conference and Evaluations
---
The Goal
Need for Program
Rapid changes in health care, including technology, have resulted in a steep rise in the acuity of patients across all clinical settings. People who may have once been cared for in a high-dependency setting are now routinely cared for on general wards. As new knowledge emerges at frightening speeds and some previous practices are now seen to be outdated, being well-informed is an imperative for enrolled nurses who care for patients requiring acute care. There is a timely need for formal education that provides enrolled nurses with key clinical updates on a range of acute care topics.
Purpose of Program
The purpose of this program is to provide enrolled nurses with key clinical updates on a range of acute care topics and, thereby, to improve outcomes for patients with increasingly complex conditions.
Your learning outcomes:
1
Enhance the quality and safety of all aspects of patient care
2
Apply current evidence to support best practice care for deteriorating patients
3
Provide clear and concise assessment of a patients condition at all times
4
Provide preventative action for people with one or more chronic health diagnoses to minimise frequency and severity
Enrolled Nurses - Acute Care Conference
Location
Date
Enrolled Nurses - Acute Care Conference
11 Hours | 30 Mins
---
Get a Letter of Support
Are you looking for support from your manager to attend this event?
Enter your email below and we'll send you a letter of support
Mailing List
Stay up-to-date with the latest event information from Ausmed.