Overview
As an enrolled nurse, you are essential to the provision of high-quality health care in Australia today. Make sure you are one of the well-informed and up-to-date nursing professionals by attending this conference. Take time out to network with like-minded colleagues at this annual Ausmed Education event. Learn about:
Using the power of best evidence to change practice
Enhancing patient outcomes with new clinical practices
Engaging in difficult conversations
Enhancing your professional wellbeing with practical tips
Preventing stress, burnout, and compassion fatigue and much, much more…
Ausmed Education's Enrolled Nurses' Conferences are always highly evaluated and very popular. They are relevant to enrolled nurses working in any setting and offer you a wonderful opportunity to ensure your knowledge does not slip. Don't miss out – book now!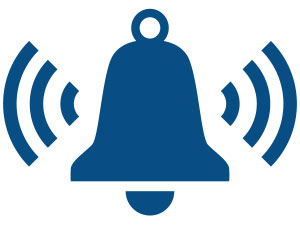 Get Event Alerts
Set a reminder email for this event
The Goal
Need for Program
Enrolled Nurses (ENs) are under pressure to extend their scope of practice and broaden their nursing knowledge. This includes being proficient and skilled in selected areas of care. In addition, the gap between evidence and practice continues to widen - weakening the effectiveness of patient outcomes. As responsibility and accountability is fundamental to the work of ENs, it is imperative that continual updates to knowledge and skills are integrated into all aspects of patient care.
Purpose of Program
The purpose of this program is to improve patient outcomes by increasing the clinical and professional knowledge and practice of Enrolled Nurses.
Your learning outcomes:
1
Use information from patients about their care preferences in the development of the nursing care plan
2
Critically interpret and use patient information from a range of sources to provide best practice nursing care
3
Use communication as a therapeutic tool and to facilitate collegial and inter-professional collaboration
4
Implement and evaluate care that reflects best available nursing evidence so that safe and quality care is provided
Enrolled Nurses' Conference
Location
Date
Enrolled Nurses' Conference
11 Hours | 0 Mins
---
Get a Letter of Support
Are you looking for support from your manager to attend this event?
Enter your email below and we'll send you a letter of support
Mailing List
Stay up-to-date with the latest event information from Ausmed.