Overview
As an enrolled nurse, you are essential to the provision of high-quality health care in Australia today. Make sure you are one of the well-informed and up-to-date nursing professionals by attending this conference. Take time out to network with like-minded colleagues at this annual Ausmed Education event. Learn about:
Using the power of best evidence to change practice
Enhancing patient outcomes with new clinical practices
Engaging in difficult conversations
Enhancing your professional wellbeing with practical tips
Preventing stress, burnout, and compassion fatigue and much, much more…
Ausmed Education's Enrolled Nurses' Conferences are always highly evaluated and very popular. They are relevant to enrolled nurses working in any setting and offer you a wonderful opportunity to ensure your knowledge does not slip. Don't miss out – book now!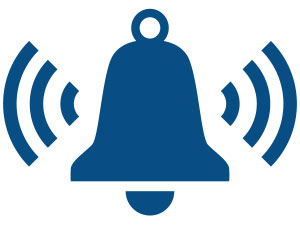 Get Event Alerts
Set a reminder email for this event
Schedule
Day One
8:30AM Registration for Day One
---
Denise Turner
Scope of Practice – No Shades of Grey
The scope of practice of enrolled nurses need not be a grey area. While scope of practice across all aspects of nursing is ever-changing, it is possible to find your sweet spot. This session will clarify any grey areas and offer case scenarios to assist you to apply this knowledge to your role. It includes:
How has the scope of practice for an enrolled nurse evolved over time?
What does the current role of the enrolled nurse encapsulate?
How can enrolled nurses expand their scope of practice?
Carolyn Nugent
Safe Management of Diabetes in Older Adults
Increasingly, older people with type II diabetes may require insulin to manage their diabetes. Yet, their physiological changes mean that this medication must be very well understood for it to be given safely. This session will provide a comprehensive update on how diabetes is managed, with a focus on safety if insulin is required. It includes:
Changes in the management of diabetes
When to monitor BGLs
When to eat meals
How to administer insulin correctly
Recognition and management of preventable harm: hypoglycaemia
10:45 Morning Tea
---
Denise Turner
How to Make Evidence Work in Practice
The Nursing and Midwifery Board of Australia's enrolled nurse standards of practice outlines that ENs must "provide nursing care that is informed by researched evidence" (NMBA, 2016). In unfamiliar situations, you as an EN are expected to source new information and incorporate evidence into your practice. This useful session will demonstrate how high-quality evidence can be realistically applied to your practice. Using practical case examples specific to the EN's scope of practice, it will invite you to consider:
Does evidence guide your practice as an enrolled nurse?
How can you quickly and easily access reliable evidence?
Are you able to analyse and evaluate different sources of evidence?
What blocks the use of evidence in general?
What strategies can you employ to overcome this?
Andrew Stafford
Managing Acute Pain – Review of Scheduled Medicines
Enrolled Nurses who are authorised to administer medicines will be familiar with scheduled medicines. Often prescribed for the management of acute pain, Schedule 4 and 8 medicines such as codeine, morphine, and oxycodone can be administered via oral and subcutaneous routes. There have been recent changes to the scheduling of some of these medicines. As well, newer medicines such as tapentadol have been introduced. This session enables ENs to gain a comprehensive update on:
What causes acute pain?
How effective are non-pharmacological approaches?
What are the recent changes to the rescheduling of codeine?
What are the basic pharmacological actions, important interactions, and possible side effects of:

Codeine, plus common codeine combinations?
Oxycodone?
Tapentadol?
1:15PM Lunch and Networking
---
Nicholas Tatnall
Mental Status Examination and the Acutely Unwell Adult
It is essential that all enrolled nurses, not just those working in mental health settings, have the knowledge, skills, and confidence to perform an acute mental status examination. This practical session will draw on relevant case studies to demonstrate how to assess an acutely unwell person who is experiencing mental distress. It includes:
What is distress and what clinical situations can this be seen in?
What factors can lead someone to become acutely unwell?
How do we conduct a mental status examination?
Caring during a crisis – practical tips on what to say and do to support a person …
3:00 Afternoon Tea
---
Nicholas Tatnall
Trauma-Informed Care with Older Adults – A Guide for ENs
The origins of trauma-informed care stem from a large study that investigated the correlation between adverse childhood events (ACE) and long-term health problems later in life. Understanding the impact of adverse childhood events and cumulative stressors later in life is essential if we are to create a safe environment that promotes resilience and enables healing for older adults. This session explores:
How do adverse childhood events increase the risk of long-term health complications?
What are the effects of chronic stress and trauma in older adults?
What is the role of trauma-informed care?
How can nurses incorporate a trauma-informed approach to their care of older adults?
4:30 Close of Day One of Conference
---
Day Two
9:00AM Commencement of Day Two
---
Donna Keeley
Talking About Sex and Health
Candid conversations about sex and health rarely happen. The prevalence and importance of a patient's sexual concerns are consistently underestimated. So, what are the key cues and how do you raise the topic of sex and health when assessing patients? This practical session will look at:
How to take a sexual history
How to assess an older person's sexual health
Denise Turner
Motivating Small Teams: Uncovering the Untold Story
Motivation is a constant issue in most workplaces. What motivates people can be very personal. This session looks at models of motivation and unpacks why some methods will work on one person but not on another. It includes:
Why is motivating a team so important?
What motivates people?
How can motivation assist teams to work better together?
11:00 Morning Tea
---
Megan Reilly
Refresh Your Aseptic Technique!
In acute care settings where patients may be immunocompromised, preventing healthcare-associated infections is essential. Aseptic technique represents a cornerstone of care and, while it is seen as a mandatory skill, it's not always practiced correctly. Whether it be during wound care or when accessing an intravenous device, if this is within your scope then this session will update you on key aspects of correct aseptic technique. Come away feeling competent and confident in your ability. Topics include:
What are the principles of aseptic technique?
What level of precautions are required for basic clinical procedures?
How does it change for invasive clinical procedures?
What are the consequences of a poor aseptic technique?
Patricia Michalka
Beating Burnout – Self-Care for Enrolled Nurses
Nursing is a hard profession as is, especially given the shift-work nature of our jobs. Engaging and encouraging patients to make better health choices is difficult, especially if we are not making positive health choices ourselves. As role models, advocates, and educators of health, our clients and patients look to us for guidance and help. It is imperative that we care for ourselves first and foremost, in order care for others. This session provides you with:
Practical strategies to reduce the effects of stress
An opportunity to reconnect with what you value most about nursing
A timely reminder about why self-care matters…
1:15PM Lunch and Networking
---
Gordana Petkovska
Venous Leg Ulcers – Sorting Fact from Fiction
Every enrolled nurse, regardless of their practice setting, is likely to have cared for a person with a venous leg ulcer. While clear evidence explains how venous leg ulcers should be assessed and managed, this knowledge does not always get translated into practice. As such, this session will clarify and assist you to understand the following:
What is the difference between venous, arterial, and mixed leg ulcers?
What causes them?
How do you manage them?
3:15 Afternoon Tea
---
Margaret Edmondson
Wound Healing – What Works Wonders?
Zinc, honey, sea salt spray – what's next? The number of therapies and products available that are designed to promote wound healing grows by the day. But what actually works and how can we practically translate this growing body of evidence into practice? This session explains the following:
What are the key ingredients for wound healing?
How do we assess if a particular therapy is effective?
What options currently exist, work well, and can be applied to your practice?
4:30 Close of Conference and Evaluations
---
The Goal
Need for Program
Enrolled nurses (ENs) are under pressure to extend their scope of practice and broaden their nursing knowledge. This includes being proficient and skilled in selected areas of care. In addition, the gap between evidence and practice continues to widen – weakening the effectiveness of patient outcomes. As responsibility and accountability are fundamental to the work of ENs, it is imperative that continual updates to knowledge and skills are integrated into all aspects of patient care.
Purpose of Program
The purpose of this program is to improve patient outcomes by increasing the clinical and professional knowledge and practice of enrolled nurses.
Your learning outcomes:
1
Use information from patients about their care preferences in the development of the nursing care plan
2
Critically interpret and use patient information from a range of sources to provide best practice nursing care
3
Use communication as a therapeutic tool to facilitate collegial and interprofessional collaboration
4
Implement and evaluate care that reflects best available nursing evidence so that safe and quality care is provided
Enrolled Nurses' Conference
Location
Date
Enrolled Nurses' Conference
11 Hours | 0 Mins
---
Get a Letter of Support
Are you looking for support from your manager to attend this event?
Enter your email below and we'll send you a letter of support
Mailing List
Stay up-to-date with the latest event information from Ausmed.