The Enrolled Nurses' Conference
An Annual Ausmed Education 2 Day Event
Overview
As an enrolled nurse, you are essential to the provision of high-quality health care in Australia today. Make sure you are one of the well-informed and up-to-date nursing professionals by attending this conference. Take time out to network with like-minded colleagues at this annual Ausmed Education event. Topics include:
Practical pearls relevant to your clinical area
Key updates on wound management and diabetes
Medication knowledge tailored to ENs
An opportunity to discuss professional issues, network with colleagues, and much, much more…
Ausmed Education's Enrolled Nurses' Conference is always highly evaluated and very popular. It is relevant to enrolled nurses who work in any setting and offers you a wonderful opportunity to ensure your knowledge does not slip. Don't miss out – book now!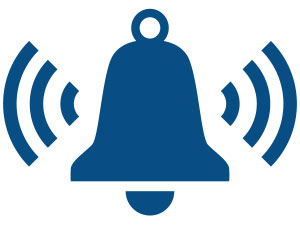 Get Event Alerts
Set a reminder email for this event
Schedule
Day One
8:30 Registration for Day One
---
Norah Bostock
Working Among Generations
Experience often makes up the abundance of an enrolled nurses' knowledge. Yet, is it always valued as much as it ought to be? This session will explore assertive communication skills while acknowledging boundaries that can sometimes arise when approaching intergenerational conflict. It includes:
Why does intergenerational conflict sometimes arise?
How do you manage it in the workplace?
Genevieve Brideson
"Red Flags" – Spotting Clinical Deterioration
It is not unusual for patients to deteriorate quickly. ENs require education to help develop the knowledge and skills to detect and act upon these often subtle signs. Using case scenarios this session will highlight the red flags of deterioration that you must be able to recognise and what actions should then take place. It includes:
What clues or changes in clinical observations may indicate a patient is becoming unwell?
What immediate assessment should be undertaken when you suspect a patient is deteriorating?
How should these changes in observations be documented?
When should I contact a medical officer in a hospital or ambulance in RACF?
10:30 Morning Tea
---
James Thompson
Don't "Turn a Blind Eye" to Fluid Balance
Fluid balance need not be tedious. In fact, it should not be ignored. Understanding the ins and outs of fluid balance is essential, especially in people with chronic cardiac and respiratory conditions. This session will take a look at how ENs can show clinical leadership by maintaining accurate fluid balance. Topics include:
What chronic illnesses need particular focus on fluid balance and why?
What medications can interact with fluid balance?
How do you keep an accurate fluid balance record?
Dr Peter Hayball
Ceasing Complacency – Why Medication Safety Matters
Being busy is often the number one thing on an ENs mind. We plan and prioritise our time to get things done. However, recognising when our behaviours may switch from routine to complacent is essential if we are to ensure errors are avoided. This session will go back to basics on medication safety to ensure you leave feeling confident about your own practice. It includes:
What are the common medication incidents involving ENs?
How can you prevent these?
Where can you go to obtain up-to-date information on medicines relevant to ENs scope of practice?
How can you improve medication administration safety and documentation?
12:45 Lunch and Networking
---
Sue Templeton
More than Just Turning – Preventing Pressure Injuries
Reduced mobility is a common occurrence with ageing. As an older adult loses strength and the ability to move frequently, pressure injuries form in areas that are under sustained amounts of pressure. This session explains:
What is a pressure injury?
Who is at risk of developing a pressure injury?
How can you reduce the risk of a pressure injury in an immobile patient?
How do you reposition a person to reduce accumulated pressure in a certain area?
When do you need to report a pressure injury?
Norah Bostock
Conversation Tables – Time to Get Together to Converse About Hot Topics for Enrolled Nurses
Have you ever wondered if other enrolled nurses are having the same experiences as you? Here is your opportunity to connect more deeply with your peers. Bring your questions and comments and be ready to swap! Conversations will run for approximately 10 minutes and you will have time to connect with three groups.
3:15 Afternoon Tea
---
Andrew Crowther
Tips for Coping with Aggressive Behaviours
It can be very distressing if a patient or resident experiences periods of agitation and even aggression as a result of their medical condition. Recognising aggressive behaviours and knowing the steps needed to de-escalate a possibly violent situation ensures that you are able to keep yourself safe. This practical session will demonstrate:
What does aggression look like?
How do you stay safe and keep others safe?
What can you do to de-escalate an aggressive situation?
Who can you speak to if you're exposed to danger?
4:30 Close of Day One of Conference
---
Day Two
9:00 Commencement of Day Two
---
Norah Bostock
Support Beyond the Hospital Environment
Recent aged care reform goals are focusing on improving healthcare quality to ensure sustainability when returning to the community. This session will look further into recent aged care reforms and what their goals mean in terms of quality of care. Topics include:
What does sustainability look like in aged care?
How can you improve choice and flexibility for consumers
How can you support patients returning home and ensure they do not return to hospital?
Dr Linda Starr
An Unacceptable Failure – Investigating Elder Abuse
Recent media attention has shined a light on elder abuse. As a healthcare worker, it is imperative that you are able to recognise the signs of abuse in an older adult. This session will look further into signs, disclosure of information, and the documentation process. It includes:
What are the signs of elder abuse?
How can I disclose and expose situations of elder abuse safely?
What is my role in mandatory reporting?
10:30 Morning Tea
---
Jayne Lehmann
Test Your Knowledge of Diabetes
People with diabetes are high users of medical services, so you probably see people with diabetes a lot ... but how well do you actually know diabetes? Come and update your diabetes pathophysiology and the role the pancreas plays in the body. Explore:
Why people get diabetes
Normal pathophysiology and the changes that occur when someone has diabetes
Type 1 or type 2 diabetes – how to know the difference
When to test for ketones and what they mean
Why some people need insulin
Jayne Lehmann
Opening the "Lid" on other Diabetes Complications
A range of diabetes health problems often manifest in time, and eye problems are especially challenging because of their impact on a person's capacity to safely self-care and complete their activities of daily living (ADL). This session will review why eye problems occur and how to help people with diabetes prevent or delay these issues and manage their ADLs if they do occur. It includes:
What causes eye-related diabetes problems?
Can they be prevented?
How are ADLs affected by vision loss?
How can we:

Prevent falls?
Ensure correct BGL testing?
Support safe medication management?
12:45 Lunch and Networking
---
Matt Kowald
Caring for People with Cognitive Impairment
Cognitive impairment is often prevalent in older adults in aged care facilities. This session will look at the different conditions that come under cognitive impairment and how to care for people with these conditions. It will include:
What is the difference between dementia and delirium?
Why might they be confused with symptoms of depression?
How do you manage symptoms of delirium, dementia, and depression?
What if a resident becomes suddenly confused?
Matt Kowald
Caring for a Person Who Has Had a Stroke
Caring for a person who has experienced a stroke can be challenging. This session will focus on communication, mobility, and eating and drinking following a stroke. It includes:
How can you communicate with someone who has had a severe stroke?
How can you ensure food and fluids are given safely?
What do you need to do to mobilise someone safely?
3:15 Afternoon Tea
---
Norah Bostock
Your Career Vision
Taking time for yourself and knowing what the vision of your future may look like is important. Being able to acknowledge clear goals and developing a vision can be difficult when you feel like you aren't moving in a clear direction. This session will look at tips to set goals to help you see what the future may hold. It will discuss:
Why is it important to have a further vision?
How do you set clear goals?
How do you avoid procrastination?
How do you overcome a lack of confidence?
4:30 Close of Conference and Evaluations
---
The Goal
Need for Program
Enrolled nurses (ENs) are under pressure to extend their scope of practice and broaden their nursing knowledge. This includes being proficient and skilled in selected areas of care. In addition, the gap between evidence and practice continues to widen – weakening the effectiveness of patient outcomes. As responsibility and accountability are fundamental to the work of ENs, it is imperative that continuous updates to knowledge and skills are integrated into all aspects of patient care.
Purpose of Program
The purpose of this program is to improve patient outcomes by increasing the clinical and professional knowledge and practice of enrolled nurses.
Your learning outcomes:
1
Use information from patients about their care preferences in the development of the nursing care plan
2
Critically interpret and use patient information from a range of sources to provide best practice nursing care
3
Use communication as a therapeutic tool to facilitate collegial and interprofessional collaboration
4
Implement and evaluate care that reflects best available nursing evidence so that safe and quality care is provided
The Enrolled Nurses' Conference
Location
Date
The Enrolled Nurses' Conference
11 Hours | 15 Mins
---
Get a Letter of Support
Are you looking for support from your manager to attend this event?
Enter your email below and we'll send you a letter of support
Mailing List
Stay up-to-date with the latest event information from Ausmed.