Print Brochure
Clinical Relaxation and Massage Therapy for Nurses Seminar
Evidence-Based in Psychoneuroimmunology
Why Attend
Why do nurses live with stress despite knowing it is detrimental to physical and psychological health? Why do nurses expect, even anticipate stress despite solid evidence that chronic stress compromises health? Preventing and coping with emotional and physical hazards in nursing is essential for nurses to compassionately care for others. An appreciation of Psychoneuroimmunology, which explains links between neurological, endocrine and immune systems, lays the foundation for enhanced stress management. This knowledge reveals how certain techniques are effective for relaxation. This unique and dynamic two day seminar provides an opportunity for all nurses to learn:
Why is stress so detrimental to health?
How are stress, inflammation and disease linked?
What is the science of mind body health?
How are the immune, endocrine and nervous systems connected?
What are the known benefits of massage therapy and relaxation?
How do evidenced-based relaxation techniques enhance healing and improve health?
Realistic approaches to integrate massage therapy and relaxation into modern, daily life and nursing practice
Opportunities to practice relaxation skills and much, much more…
Attend this seminar to gain practical, evidenced-based stress-reduction skills for yourself and your patients. Book now!
Need for Program
The nature of the profession, unfortunately, exposes nurses to physically and emotionally demanding situations. This daily taxing environment leads to work-related stress. It is well documented that stressful and traumatic events can impact the immune system and affect healing. Psychoneuroimmunology (PNI) examines links between psychological processes and resistance to disease and chronic conditions. An understanding of PNI is important to nurses as it connects the negative impact of stress and the benefits of relaxation on health. Attending this program is more important than ever as it explains PNI research and offers efficacious relaxation strategies to promote mental and physical health in nurses and patients.
Purpose of Program
The purpose of this seminar is to enable nurses to practically implement effective massage therapy and relaxation strategies that are underpinned by strong evidence-based knowledge.
Your Learning Outcomes
Use PNI research to explain scientific mechanisms of stress related ill health
Correlate links between stress, inflammation and disease to instil a need for regular relaxation techniques
Apply evidenced-based relaxation techniques to enhance your own and your patients' health
Enhance patients' experience of care as a result of your better wellbeing!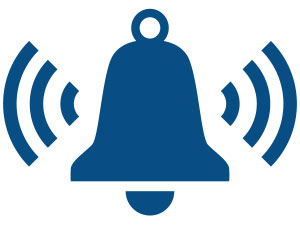 Get Event Alerts
Set a reminder email for this event
Schedule
Day One
---
8:30am - Registration and Refreshments
---
9:00am
Welcome and Introduction to Seminar
---
9:05am
Joining the Dots – The Immune, Endocrine and Nervous Systems
This introductory session sets the scene for the next two days. It takes you on a journey that reveals how science demonstrates the relationship between mind and body. It will explain definitions, history and the development of Psychoneuroimmunology (PNI). Includes:
What are the links between the neurological, endocrine and immune systems?
What research showed that behavioural conditioning could suppress immune responses?
What are implications of this research?
How has the fascinating history of medicine shaped our understanding of PNI today?
---
10:00am
The Good, the Bad and the Ugly – What is Stress?
While the concept of stress is likely to be conjure up negative connotations for most nurses, stress is not always bad! This session will use current evidence to explain the real meanings of stress, distress and eustress. Includes:
What is the great myth about stress?
When does stress become distress?
How does psychological stress manifest physiologically?
---
10:30am - Morning Tea
---
11:00am
Psychoneuroimmunology: The Science of Mind Body Interactions
What is the relationship between the immune, neurological and endocrine systems? How do our thoughts and behaviours influence our immune function? This session examines psychoneuroimmunology (PNI) research and reveals how stress is linked to health. Additionally, it introduces the world of cellular interactions and pathways. It reviews the role of cytokines in sickness behaviour and research that demonstrates intimate communications between immune, neural and endocrine systems. Topics include:
What is stress-induced immunomodulation?
Can we change our experience of stress?
How are psychological conditions, physical health and immune function connected?
What are common medical conditions that may be triggered by psychological stress?
---
11:45am
To Relax or Not To Relax?
Learning relaxation techniques is the key for nurses to reduce stress and improve health. Armed with this evidence, nurses are also well positioned to transfer these skills to patients and clients. In this session we will discuss relaxation as a therapy. Discover:
What actually is relaxation?
What are fundamental principles of practicing relaxation techniques?
How can relaxation influence health and immunomodulation?
Important principles to safely teach and implement relaxation techniques in clinical practice
---
12:30pm - Lunch and Networking
---
1:30pm
Deep Diaphragmatic Breathing (DDB) – Practise What You Preach!
How often do you encourage your patients or clients to take some nice slow, deep breaths? How often do you stop and apply this wisdom to your own health? Once you understand the science of DDB, you may reconsider taking some of your own advice more often! This session provides an opportunity for you to learn, experience and understand how to teach DDB. Includes:
Separating the myths from facts surrounding deep diaphragmatic breathing
What does the research reveal about breathing, the vagal nerve and abdominal muscles?
How does deep diaphragmatic breathing improve health and reduce conditions such as pain, inflammation, fatigue and anxiety?
An opportunity to practise the art of deep diaphragmatic relaxation
Learn to teach patients how to take deep breaths - what to say, when and why…
---
2:30pm
Progressive Muscle Relaxation Therapy
Research demonstrates that progressive muscle relaxation (PMR) is an effective way to monitor and reduce muscular tension. Greater awareness of our physical body sensations can help differentiate between tension and relaxation. This session explains the evidence behind this relaxation technique and offers an opportunity for you to practise this stress management strategy. Includes:
How has PMR developed as a therapy?
Why can brief increases in muscle contractions reduce sympathetic nervous responses?
How can you isolate and reduce areas of muscular tension?
How can PMR be implemented in clinical practice?
---
3:15pm - Afternoon Tea
---
3:45pm
Chromosomes, Genes and Other Sophisticated Relaxation Research
More and more exciting evidence is revealing the benefits of relaxation therapies. This final session of day one will briefly uncover some of this fascinating new knowledge. Blend an understanding of the science with practice and come away feeling confident that you can implement these evidence-based techniques into your life and clinical practice.
---
4:00pm - Close of Day One of Seminar
Day Two
---
9:00am - Commencement of Day Two
---
9:00am
Have You Practised Your Deep Diaphragmatic Breathing?
Nurses are notorious for preaching self-care strategies to others and yet neglecting to care for themselves. Day two commences with a reflection of your own practice. Now is the time to comment about your overnight experience with Deep Diaphragmatic Breathing. Questions to consider include:
How did your overnight practice compare with during the day?
Did you feel a difference?
Which patients could benefit from DDB?
---
9:15am
Guided Imagery – A Walk Through History, Theory, Evidence and Practice
Evidence for guided imagery as a relaxation therapy suggests that it is a cost-effective intervention that can reduce pain, distress and even fatigue. What can nurses take away from this and apply to their own health and the health of patients? This session introduces practical ways to experience, learn and teach guided imagery. Topics include:
What physiological pathways are involved in guided imagery?
How might patients best benefit from guided imagery?
A look at how to write guided imagery scripts for pain and sleep disorders
---
10:30am
Clinical Considerations of Relaxation Therapy
All nurses need a "toolbox" of therapies to recommend to patients. Relaxation therapy is considered an excellent adjunctive therapy, which can be helpful to patients experiencing a range of conditions. This session discusses the practical considerations for use. Includes:
What policies or procedures exist for the implementation of relaxation into your clinical nursing practice?
Are there ethical considerations?
What is the cost effectiveness of relaxation therapy in healthcare?
An opportunity to identify issues of adherence, perception, frequency, locus of control and enjoyment in relaxation
---
11:00am - Morning Tea
---
11:30am
But Wait, There's More Evidence…
Now, research even explores how relaxation can affect genetic expression. PNI demonstrates that relaxation can make profound changes in our minds and bodies. Find out what the future holds for relaxation in clinical practice.
---
11:45am
Massage Therapy and Hands on Techniques
Massage therapy (MT) is one of the oldest forms of therapy and has a rich, diverse history. This fascinating session will reveal how massage has assisted in the promotion of wellness over the past centuries and reviews latest evidence.
---
12:15pm
Massage Therapy: Applying Evidence to Practice
Continuing on from the previous session, this session considers practical implications of the evidence and includes demonstrations. Let's look at:
How is massage therapy efficacious?
What effect does massage therapy have on the immune system?
Can it cause harm?
Learn hand massage self-massage and passive movements to joints
Important considerations such as consent, contraindications and your posture!
---
1:00pm - Lunch and Networking
---
2:00pm
PNI and Relaxation for Different Conditions
This session will look at other psychoneuroimmunology evidence that suggests a range of other conditions may benefit from relaxation therapies. Learn the latest evidence of relaxation therapies for:
Depression
Pain
Fatigue
Stress
Depression
Post-Traumatic Stress Disorder
---
3:00pm - Afternoon Tea and Coffee
---
3:30pm
Relaxation in the 21st Century – Making the Impossible Happen!
The pace of life no doubt continues to quicken. With technology now seemingly an extension of our limbs, it can often feel like it's impossible to switch off! However, the good news is that we can use some technology to our advantage. In this final session, learn about relaxation apps including how and when to use them. It will also consider the million dollar question:
How can we realistically integrate relaxation into modern, daily life?
What are commonly identified barriers?
What strategies can help overcome these barriers?
---
4:00pm - Close of Seminar and Evaluations
Presenters