Overview
Ausmed believes it is essential that nurses living in the Hobart region have access to effective and engaging CPD on an annual basis. We look forward to receiving your support to ensure that this Local Nurses' Conference is brought to Hobart every May. Book your place at this year's event and:
Gain new knowledge for contemporary practice
Network, share experiences, and connect with like-minded colleagues
Help meet your CPD requirements
Enrich your professional practice and personal growth
Improve health outcomes specific to your local community and much, much more…
We recognise that attending a conference requires planning and the support of your organisation. See below to find out how you can gain support to attend this event.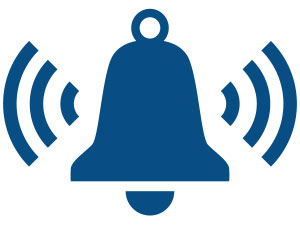 Get Event Alerts
Set a reminder email for this event
Schedule
Day One
8:30 Registration for Day One
---
Geoff Ahern
Anxious Feelings – Helping People Experiencing Anxiety
Everyone experiences anxiety to some extent during their life. Anxiety is a necessity for recognising and responding to something that poses a threat to our wellbeing. However, for some people, these feelings can quickly consume their life. This session will look further into:
How anxiety can have both positive and negative impacts on a person's overall health
Clinical approaches to treatment
How to help people work through their anxiety
10:30 Morning Tea
---
Geoff Ahern
Tips for Coping with Aggressive Behaviours
It can be very distressing if a patient or resident experiences periods of agitation and even aggression as a result of their medical condition. Recognising aggressive behaviours and knowing the steps needed to de-escalate a possibly violent situation ensures you are able to keep yourself safe. This practical session will demonstrate:
What does aggression look like?
How do you stay safe and keep others safe?
What can you do to de-escalate an aggressive situation?
Who can you speak to if you're exposed to danger?
Geoff Ahern
Working with Difficult and Unpredictable Colleagues
This session will assist you to understand the nature of complex personalities. Such challenges can cause dissatisfaction and even disruption at work. This session will help you to understand why some personalities are a potential cause of difficult workplace situations. It includes:
What are the characteristics of a personality disorder?
Why are there challenges associated with personality disorders?
What are some practical strategies to manage these situations?
12:30 Lunch and Networking
---
Fiona De Sousa
Post-Operative Prophylaxis? Antimicrobial Stewardship
Antimicrobial stewardship (AMS) is crucial to counteract the emergence of restraint bacteria. In the surgical setting, this is of particular importance as traditional practices that routinely use intravenous antibiotics (IVABs) postoperatively are now not always indicated. Knowledge of best practice and a willingness to speak up on the inappropriate use of antibiotics represents an opportunity for nurses to improve patient outcomes and reduce the harm and cost associated with antimicrobial resistance. This session looks at:
What evidence now exists regarding antimicrobial resistance?
Therapeutic Guidelines – How do you put evidence into practice?
How can nurses speak up if inappropriate use is suspected?
Fiona De Sousa
Not Always Clear Cut - Preventing Surgical Site Infections
There are risks for any type of surgery, and surgical site infections are one of them. They are a costly, yet preventable healthcare-associated infection. This session looks at surgical site infections and how they can be prevented. We will consider
Who is more inclined to develop an SSI?
What type of strategies could be used to decrease the risk of SSIs?
What are alternative ways to promote wound healing after surgery? e.g. nutrition
3:15 Afternoon Tea
---
Leanne Smart
Caring for People with Cognitive Impairment
While cognitive decline is not guaranteed to occur during the ageing process, it is presenting more frequently in older adults. This session will look at the practical management of an older adult with cognitive impairment. It includes:
How does cognitive decline present in older adults?
Do some conditions cause cognitive decline to present differently?
How do you care for an older adult with cognitive decline?
4:30 Close of Day One of Conference
---
Day Two
9:00 Commencement of Day Two
---
Tammy Harvey
Revolving Doors – Helping Older Adults Avoid Admission
An older adult's quality of life is likely to be significantly challenged when faced with illness, injury, or disease. Comprehensive care that ensures older adults avoid unnecessary hospitalisation is a pillar of promoting the best possible quality of life. This session will look at:
Why might a hospital admission be harmful to an older adult?
How does avoiding hospitalisation improve quality of life?
What nursing practices prevent hospitalisation and re-hospitalisation?
If hospitalisation occurs how can you prevent it in the future and transition to the community safely?
Geoff Ahern
Your Career Vision
Taking time for yourself to consider what your future may look like is important. Being able to set clear goals and develop a plan for achieving them is a refreshing exercise. This session will provide an opportunity to consider:
Why is it important to have a vision?
How do you set clear goals?
How do you avoid procrastination?
How do you overcome a lack of confidence?
11:00 Morning Tea
---
Helen Kruup
Opioids: Risk vs Benefit
Persistent pain and its effective management involve a collaborative treatment team. When considering opioids, we are often concerned with the appropriateness of these agents. Targeting the opioid receptors to elicit effective pain control is a frequently used strategy. This session explores the risks and benefits of these agents and includes:
Pain management strategies
Why is there variability in response to opioids
Electronic methods for real-time reporting of medicines
Update on new opioid medications
Lea Young
Back to Basics - Wound Assessment
While wound management is a complex area, this session will provide an essential update on the basic, yet fundamental, principles of wound assessment. Let's review a range of considerations including the wound, the person, and their environment.
What factors are important when assessing a wound?
How do you document your assessment?
What role do investigations play?
How do you determine the wound diagnosis?
1:00 Lunch and Networking
---
Lea Young
"War On Wounds" – Wounds That Won't Heal
Chronic wounds are often debilitating and can severely impact a person's quality of life. Chronic wounds that linger can be challenging and frustrating particularly for the person. This session will look at the evidence for managing a chronic wound when difficult healing circumstances exist. Topics include:
Which wounds are known to be chronic in nature?
What causes prolonged healing in a chronic wound?
How do you choose the most suitable dressing for a chronic wound?
Are there alternative ways to improve wound healing?
3:00 Afternoon Tea
---
Dr Michelle Woods
The Unsavoury Effects of Psychotropic Medications
There is a range of commonly prescribed medicines for mental health conditions that can have a significant impact on a person's physical health. Metabolic syndrome associated with the use of antipsychotic medications can create a cascade of poor health outcomes. However, with careful monitoring, identification of risk, and correct treatment, the progression to type 2 diabetes can be prevented. This session looks at:
What is metabolic syndrome?
Why is it linked to antipsychotic agents?
What factors lead to patient vulnerability to metabolic syndrome?
Why is appetite affected with such medications?
Can we reduce the progression of metabolic syndrome to type 2 diabetes?
How can monitoring make a difference?
4:30 Close of Conference and Evaluations
---
The Goal
Need for Program
Engaging in CPD is essential for all health professionals to maintain, improve, and broaden their knowledge, skills, and practice. CPD assists health professionals to stay up-to-date with changes in clinical practice and emerging new evidence in order to enhance their patient outcomes. It is also a professional registration requirement. There is a need for formal CPD to be provided directly to regional Australian nurses, midwives, and other health professionals who may not otherwise be able to access engaging and effective continuing education.
Purpose of Program
The purpose of Ausmed's local nurses' conferences is to provide health professionals who work in regional Australia with current knowledge about a range of professional and clinical practice topics that will improve the provision of holistic care.
Your learning outcomes:
1
People with health risks will receive preventative care and education to avoid illness
2
Better patient outcomes will be achieved through the application of up-to-date knowledge related to specific interventions
3
Interprofessional collaboration will be optimised to enhance patient outcomes
4
Patient outcomes will be underpinned by evidence-based practice, recognised standards, and guidelines
Hobart Nurses' Conference
Location
Date
Hobart Nurses' Conference
11 Hours | 0 Mins
---
Get a Letter of Support
Are you looking for support from your manager to attend this event?
Enter your email below and we'll send you a letter of support
Mailing List
Stay up-to-date with the latest event information from Ausmed.