The Nurse Health Coach Conference
2 Days - Moving from Illness to Wellness
Overview
A raft of lifelong conditions require energy-intense efforts from both individuals and nurses for long-term wellness to be sustained. Traditional biomedical models tend to focus on advice giving and often fail to address the complex set of psychological factors that affect behaviour change. Attend this conference to discover how health coaching principles can support you, to enable people with chronic diseases to move from a point of illness to a state of wellness. Topics include:
An exploration of nurse health coaching
Converting goals and intentions into behaviour
Tips for dealing with setbacks and negativity
Why boundaries are essential AND how to make them stick
Practical strategies to overcome barriers to behaviour change
How to develop self-awareness around your own wellbeing and much, much more…
Book your place now and find out why your colleagues are saying this is "the best conference they've ever attended…"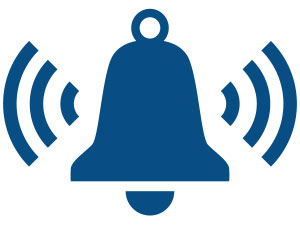 Get Event Alerts
Set a reminder email for this event
The Goal
Need for Program
The total wellbeing of a patient can easily be forgotten in the urgency of functional care and technological practices. However, the importance of caring for the whole person cannot be underestimated in today's fast and demanding health setting. The healing value of holism takes into account the mind-body-spirit within the context in which a person lives. Incorporating health coaching principles into modern health care enables nurses to support people with chronic diseases to move from a point of illness to state of wellness. As well, there is evidence that holistic care and health coaching have positive health and job satisfaction benefits for nurses. This event is timely to avert the rising rates of chronic disease and nurse burnout.
Purpose of Program
The purpose of this program is to provide nurses with the insights and the practical applications of holistic health coaching principles, so as to support people with chronic diseases to move from a point of illness to a state of wellness.
Your learning outcomes:
1
Improve the nurse-patient alliance to enhance patient's satisfaction with care and adherence to care plans
2
Apply holistic health coaching principles to enable people with chronic illnesses to be supported through change
3
Enhance personal health and wellbeing of the nurse to assist in the healing process of others
4
Encourage professional growth of the nurse through self-reflection
The Nurse Health Coach Conference
Location
Date
The Nurse Health Coach Conference
11 Hours | 0 Mins
---
Get a Letter of Support
Are you looking for support from your manager to attend this event?
Enter your email below and we'll send you a letter of support
Mailing List
Stay up-to-date with the latest event information from Ausmed.