The Nurse Health Coach Conference
2 Days - Moving from Illness to Wellness
Why Attend
A raft of lifelong conditions require energy-intense efforts from both individuals and nurses for long-term wellness to be sustained. Traditional biomedical models tend to focus on advice giving and often fail to address the complex set of psychological factors that affect behaviour change. Attend this conference to discover how health coaching principles can support you to enable people with chronic diseases to move from a point of illness to a state of wellness. Topics include:
An exploration of nurse health coaching
Converting goals and intentions into behaviour
Tips for dealing with setbacks and negativity
Why boundaries are essential AND how to make them stick
Practical strategies to overcome barriers to behaviour change
How to develop self-awareness around your own wellbeing and much, much more…
Book your place now and find out why your colleagues are saying this is "the best conference I've ever attended…"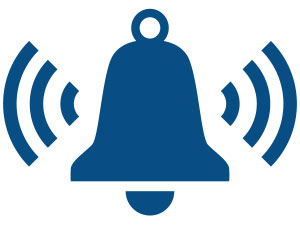 Get Event Alerts
Set a reminder email for this event
Schedule
Day One
8:30 Registration for Day One
---
Geoff Ahern
Getting off the Bandwagon – Being Realistic with Lifestyle Goal Changes
When someone decides to change their lifestyle for the benefit of their health, this could mean setting unrealistic goals and choosing to go with whatever is in fashion at the moment. As this may result in non-adherence and the lifestyle change not working, they can be left frustrated as they are back to square one. This session will explore the importance of realistic goals in nurse health coaching and will discuss:
Why is "jumping on the bandwagon" not the best way to kickstart lifestyle changes?
How can we ensure that our patient's goals are both realistic and achievable?
Alison Moore
The Nurse Health Coach – What we Are and What We're Not!
Nurses are known as "agents of change", and that includes a change in a patient's health behaviours. A relatively new term, the nurse health coach is a health partner who utilises their clinical expertise to empower their patients to modify their lifestyles to promote health and prevent disease. This introductory session looks at the nurse health coach and discusses:
What is a nurse health coach?
What does not constitute being a nurse health coach?
How are nurses already implementing aspects of health coaching in their work?
How can you tell if nurse health coaching is the job for you?
11:00 Morning Tea
---
Catherine Wallace-Wilkinson
Lifestyle and Health Literacy: Impacts on Diabetes Risk – Prevention is the Key
This session includes the risk factors associated with diabetes, including both modifiable and non-modifiable problems. It looks at:
What are the current factors and lifestyle choices that may be causing the incidence of diabetes to increase?
Why are nutrition, weight management, physical activity, blood pressure control, blood lipids, and stress management so important?
Practical information and primary care tips to enable you to help people to make the necessary changes to improve their lifestyle choices
What is health literacy, how can you promote it, and how can it improve diabetes management?
Catherine Wallace-Wilkinson
Cognitive Reframing: Overcoming Obstacles
When it comes to lifestyle changes, there are bound to be obstacles along the way. It is our role as nurse health coaches to empower our patients to maintain their lifestyle change despite these obstacles. This session will look at the following topics:
How can we support our patients who are finding it difficult to overcome obstacles in their lifestyle changes?
Is there a way to support our patients through relapses?
What can we do to ensure that our patient's action plan is sustainable?
1:15 Lunch and Networking
---
Jenny Gowan
What Works Best – Conventional and Functional Medicine
Functional medicine is a relatively new approach to medicine, and it is usually defined as medicine that doesn't treat diseases but treats the root cause. This session will discuss the following topics:
What is functional medicine, and how is it different from conventional medicine?
How can functional medicine complement conventional medicine?
Why is it important not to dismiss our patients who are looking into functional medicine to treat their diseases?
3:15 Afternoon Tea
---
Geoff Ahern
Support Systems: Empowering Patient Carers
A good support system is seen as beneficial for the patient with persistent illness. As this is usually provided by the patient's family and friends, ensuring that they are involved in the patient's care may be the key to a sustainable lifestyle change. This session discusses the following topics:
What lifestyle changes can be of benefit for people living with persistent illness?
What is accountability, and why does a good support system affect this?
How can we, as nurse health coaches, support the family and friends in supporting the patient?
In what way can a patient's support system be disadvantageous?
4:30 Close of Day One of Conference
---
Day Two
9:00 Commencement of Day Two
---
Ruth Oliver
The Power of Positive Psychology – No More Negative Nancies!
Positivity affects perceptions, attitudes, and expectations. Positive emotions have been shown to increase feelings of energy, help us cope with adversity, boost our health, and feel more optimistic about life. Constructing positive mindsets in the face of chronic disease management can support a person to flourish. This session considers:
What is meant by "positive psychology"?
Is a positive attitude an innate or a learned behaviour?
How can we remain positive in the face of challenging or stressful situations?
How can it be integrated into our interactions with patients in a sensitive and genuine manner?
Cameron Johnson
Weight Management
Obesity is pervasive in Australian society and can cause significant health issues. It is essential that health professionals are able to provide education relating to weight management. This session will look at:
Why, how, how much, how fast?
What next? Preventing weight regain
Assisting clients with long term behavioural changes
Assisting clients with sustainable progress rather than focusing on perfection
11:00 Morning Tea
---
Anthony Zulli
Promoting Cardiovascular Health
Cardiovascular health issues have become prevalent in our communities. This session will look at ways we can promote cardiovascular health as nurse health coaches, and will discuss the following topics:
How important is lifestyle modification when it comes to preventing the rise or worsening of cardiovascular disease?
What can we do to promote cardiovascular health in persons who have already experienced cardiovascular events?
What are the possible challenges a nurse health coach may face in promoting cardiovascular health?
Geoff Ahern
Knowing The Patient – Powerful Questioning
The misuse and abuse of asking questions is a common mistake made during many forms of communication. It's especially prevalent as we try and assist others in their quest for health. Simple strategies, used regularly during psychotherapy and health coaching, can assist us to ask better questions. It includes:
The problems associated with asking too many questions
When open versus closed questions should be used
How questions can encourage clarity around a person's goals
How to help someone explore their options
Types of questions that can promote actions
1:30 Lunch and Networking
---
Samuel Eddy
The Power of Resilience!
Our capacity to respond positively in the face of challenges and setbacks is known as resilience. Resilience is recognised to help us adapt positively to stress, recover from trauma, and grow and develop through adversity. The lengthy, energy intense and difficult nature of chronic illness calls for the development of resilience, in our patients and in ourselves. This session considers:
How you can build resilience in this one session in order to help yourself and your patients
Practice with real-world examples of stressful events relevant to you
Learn a simple three-step resilience building process
Improve your ability to cope with the uncertainties of life at work or at home so you can help others
3:15 Afternoon Tea
---
Geoff Ahern
Cumulative Stress: Have You Just About Had Enough?
Do you feel overwhelmed and consumed by the cumulative level of stress in your working life? When the feeling of drowning in stress occurs, burnout and compassion fatigue may gradually follow. It is obvious that we, as nurses, may need to accept the fact that this is occurring if we are to find ways to fix it. This session will look at why it is important to acknowledge unhappiness and understand how and why it evolves. Introductory questions to consider:
What are the definitions of stress, burnout, and compassion fatigue?
What levels of stress should you reasonably accept as part and parcel of nursing?
When does stress become unhealthy?
What are some simple strategies that can help you cope with cumulative stress?
4:30 Close of Conference and Evaluations
---
The Goal
Need for Program
The total wellbeing of a patient can easily be forgotten in the urgency of functional care and technological practices. However, the importance of caring for the whole person cannot be underestimated in today's fast and demanding health setting. The healing value of holism takes into account the mind-body-spirit within the context in which a person lives. Incorporating health coaching principles into modern health care enables nurses to support people with chronic diseases to move from a point of illness to a state of wellness. As well, there is evidence that holistic care and health coaching have positive health and job satisfaction benefits for nurses. This event is timely to avert the rising rates of chronic disease and nurse burnout.
Purpose of Program
The purpose of this program is to provide nurses with the insights and the practical applications of holistic health coaching principles, so as to support people with chronic diseases to move from a point of illness to a state of wellness.
Your learning outcomes:
1
Improve the nurse-patient alliance to enhance patient's satisfaction with care and adherence to care plans
2
Apply holistic health coaching principles to enable people with chronic illnesses to be supported through change
3
Enhance personal health and wellbeing of the nurse to assist in the healing process of others
4
Encourage professional growth of the nurse through self-reflection
The Nurse Health Coach Conference
Location
Date
The Nurse Health Coach Conference
11 Hours | 30 Mins
---
Get a Letter of Support
Are you looking for support from your manager to attend this event?
Enter your email below and we'll send you a letter of support
Mailing List
Stay up-to-date with the latest event information from Ausmed.