Overview
Health leaders regardless of their position in the organisation need to execute a set of competencies to ensure effective team functioning aligned to legislation, APHRA guidelines and organisational goals. This highly interactive program embedded in neuroscience and leadership theory gives the participants skills to confidently lead teams – to reinforce positive behaviours and quickly address bullying and breaches of boundaries. Over 2000 nurses, midwives and other health care workers have attended this popular course with 98% rating it as excellent. Chock full of neuroscience tips including emotional intelligence and courageous conversations, this course is designed for the leader who is highly motivated to leverage their performance and witness great team results. Limited spaces available – book your place now!
Need for Program
Australian nursing needs more nurse leaders. However, leadership practices are built over time and need inputs from many sources. Clarity around what constitutes leadership and how it manifests on a day-to-day basis is often confused. Learning about what makes people confident enough to take on leadership roles in daily practice is an important part of developing leadership skills. It is essential that leaders have the best educational support that enables them to competently fulfill their role and to maintain a genuine sense of purpose and achievement.
Purpose of Program
This seminar is designed for nurses to collaborate and consequently expand their perspective on leadership and how this can be integrated into day-to-day practice.
Your Learning Outcomes
Return to your workplace with ideas for implementing leadership concepts within your practice for the benefit of patients
Demonstrate increased confidence as a leader when dealing with strong personalities and difficult situations
Identify the leadership principles that will assist you to engage and motivate a diverse workforce
Role model accountable and holistic nursing care and the importance of mentoring others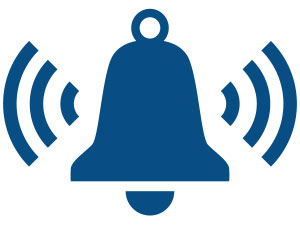 Get Event Alerts
Set a reminder email for this event
Schedule
Day One
---
8:30am - Registration and Refreshments
---
9:00am
Getting in the Leadership and Management Groove!
This introductory session explores approaches for working together during this two day program and ensuring your learning style is accommodated.
What are your personal learning objectives for this course?
Setting the scene: alignment with the Australian Health Leadership Framework
An introductory look at the following core concepts:

Leadership
Management
Effectiveness
Inspiration

What is the key purpose of your role as a leader and a manager?
Too busy…or are you achieving outcomes?
Explore the neuroscience of mirror neurons that ensures you are inspirational all the time – either for magnificence or mischief
---
10:00am
Sharing your Leadership and Management Checklist
(Checklist prepared prior to coming to course)
---
10:30am - Morning Tea
---
11:00am
"Using a Bit of Buzz" – A Scientific Approach to Achieving Better Results
The concept of "seven brains" and how to use them
The autonomic nervous system either freezes you and your team or frees the team to creativity and cooperation
How is neuroscience contributing to our understanding of better leadership and management?
Stressed or blessed – how your perception influences your team results
Discover how mirror neurons are always switched on and your leadership is always on show
---
12:00pm
Roll Up your Sleeves – Let's Start Applying the Principles
"Without vision the people perish" – create a vision for your workplace.
---
12:30pm
Managing Inappropriate Behaviours – Courageous Conversations
Bullies thrive when managers do nothing – learn an elegant 4 step courageous conversation script so you have confidence "what to say" when you notice breaches of boundary.
In the safe environment of the classroom and working with a trusted buddy, learn to practice and execute the script
---
1:00pm - Lunch and Networking
---
2:00pm
Mapping Your Team Culture and Managing Toxic Bullies
Identify the magnificent; mean well; mediocre and malevolents in your team.
Match your right leadership style to each group
Why you may be making matters worse through empowering the bullies
Practice the courageous conversation script to manage inappropriate behaviours
---
2:50pm
Staying Afloat on the Management Boat! Buoyancy Strategies for Effective Leaders
Leaders and managers who role model good health and buoyancy are critical to effective teamwork
Cultivating resilience as a positive force
Taking a proactive rather than a reactive approach to controlling stress levels and responses
---
3:20pm - Afternoon Tea
---
3:50pm
Deep Reflection – What Have Been the Key Learnings of Day One
Share with your learning buddy what you have learnt
Share in a plenary session your key learnings for the day
Reminder to attend to the two fun work activities for the evening
---
4:15pm - Close of Day One of Seminar
Day Two
---
9:00am - Commencement of Day Two
---
9:00am
Reflect and Review Key Learnings of Day One
Apply reflection principles to identify the key outcomes of Day One and share with your new learning buddy.
---
9:30am
Emotional Intelligence
Who is in command? Are you being driven or you the driver of your team?
Delve deeper into the brain of bullying and brilliance – the role of the emotional brain
How does "road rage" happen at work? Calm your amygdala before it explodes!
Take command of four core emotional intelligence competencies
---
10:30am - Morning Tea
---
11:00am
Values
Explore why values drive behaviour and is a primary cause of conflict between people.
Discover your values
What needs to happen when values are violated?
What to do when conflicting values collide
---
12:00pm
The Buck Stops Here! Accountability – Who is Really Responsible?
Identify legislation which affects clinical practice
Communication of expectations and boundaries – which strategies can you use?
---
12:30pm
Courageous Conversations Round Two – Practice Makes Perfect
This session will help you:
Hone this skill
Demonstrate confidence and eloquence
Stay strong in maintaining boundaries
---
1:00pm - Lunch and Networking
---
2:00pm
"Get Streetwise" – Political Intelligence and Anticipating Change
Successful change emerges from knowledge of proven strategies. Incorporation of political intelligence is a crucial part of this mix.
What do you need to consider when planning significant change?
Why is political intelligence such a critical competency?
10 strategies for successful change management
Self-reflection – which strategies have you used and which can you incorporate into future change management?
---
3:00pm - Afternoon Tea and Coffee
---
3:30pm
May The Force Be With You
This final session will be an opportunity to summarise what you have learned and to ensure you have take-home skills and strategies that can immediately be applied in your work environment.
What do you intend to change as a result of this education?
How will you prioritise your workload?
State your 3 management/leadership goals for the coming year
Sharing of your learnings and intentions to implement the course in your workplace
---
3:55pm - Close of Seminar and Evaluations
Presenters