Launceston Nurses' Conference
2 Day Conference for Nurses - Learn Locally with Ausmed
Overview
Healthcare is undergoing constant change, therefore the need to keep up to date with current evidence is imperative. Attend this conference and discover:
What are the emerging health priorities that affect you now and in the future?
How can you implement preventative health strategies and improve patient outcomes?
What can you do to minimise the impact of certain conditions?
What is the latest evidence on a range of current treatments?
How can you deliver the best patient centred care?
Attend this local Nurses' Conference and close gaps in your knowledge, skills and practice.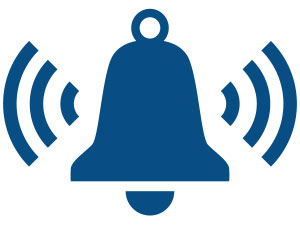 Get Event Alerts
Set a reminder email for this event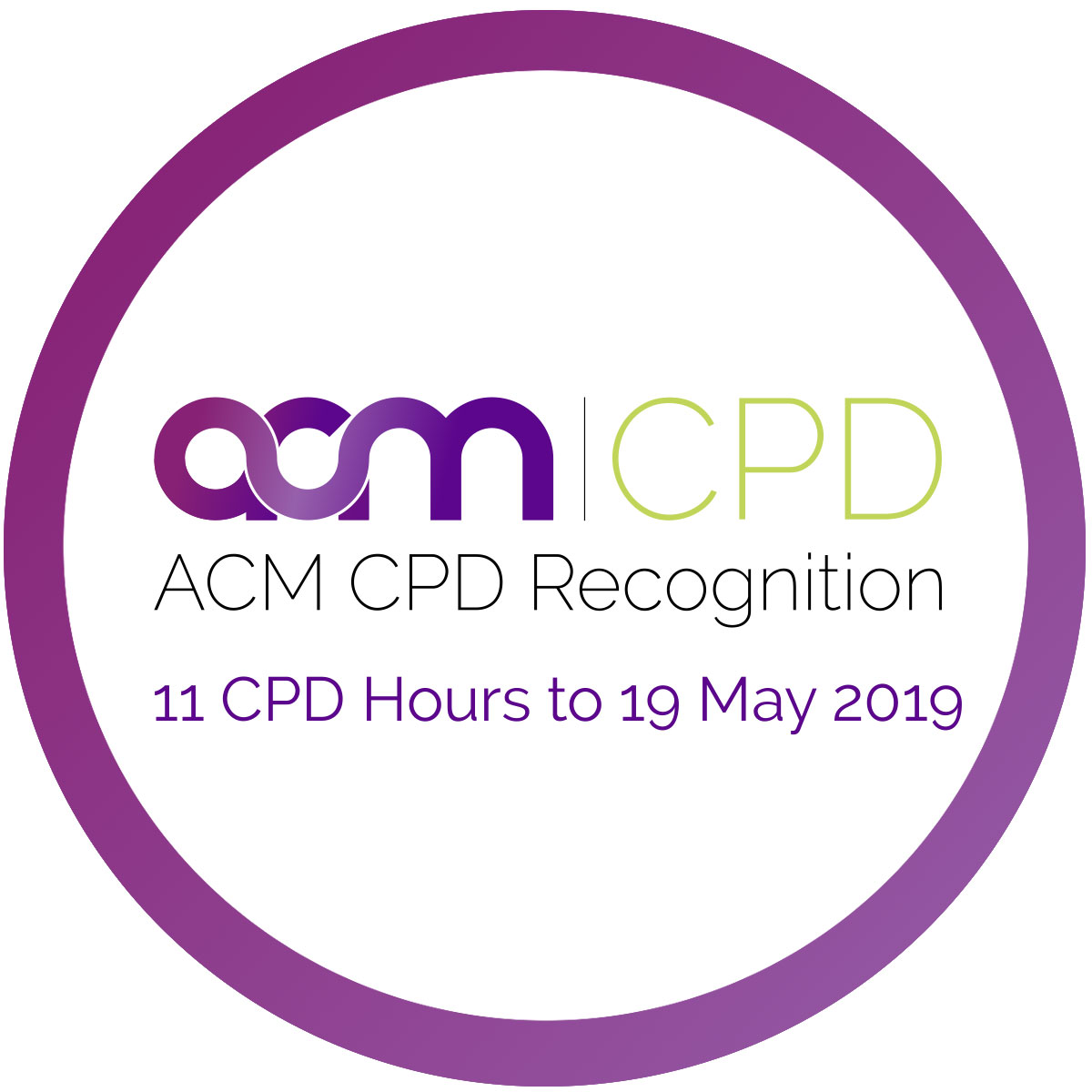 Australian College of Midwives CPD Recognised Activity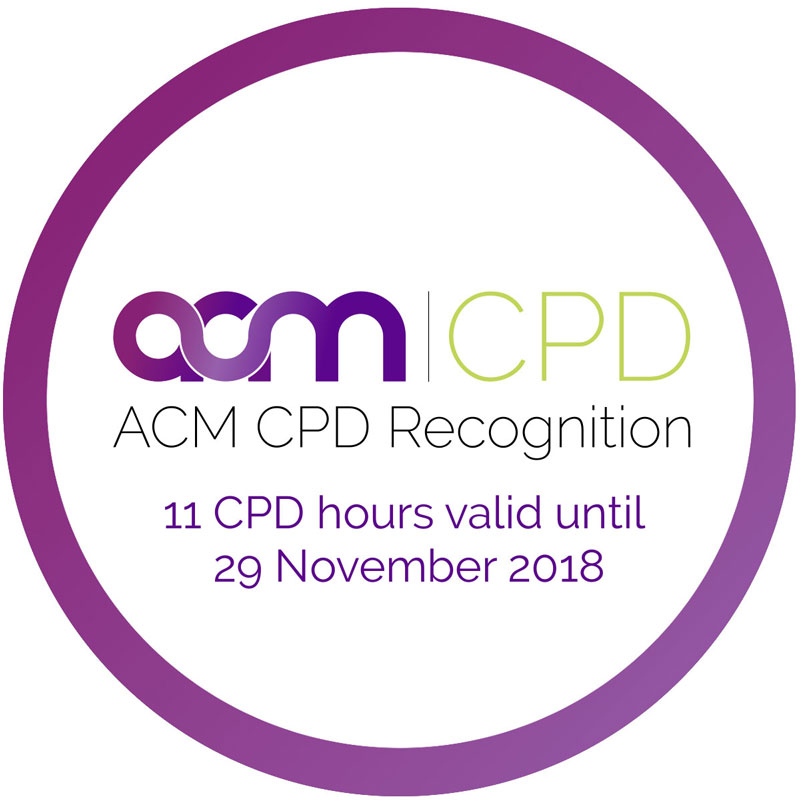 Australian College of Midwives CPD Recognised Activity
Schedule
Day One
8:30AM Registration for Day One
---
Norah Bostock
Mentoring and Leadership in Clinical Practice: What Works?
Across clinical practice and healthcare there is a need to mentor, coach and lead both novice and expert nurses. These techniques improve engagement and understanding of the day to day clinical role and how nurses can make improved decisions based on research and evidence. High-order decisions can improve patient outcomes, identify clinical anomalies and add to the body of nursing knowledge. This introductory session will look at how you can incorporate techniques into your nursing practice.
Renee Matthews
Managing Peristomal Skin Complications
Skin breakdown and peristomal skin complications can occur for many reasons under a stomal base plate or to the surrounding skin. This session will explore:
New terminology in stomal care
Why do peristomal skin complications occur?
Would better skin care improve the incidence of this happening?
What is the best practice management?
10:30 Morning Tea
---
Associate Professor George Razay
Incident induced Delirium in Acute Care
Delirium is a real risk to any older patient admitted to acute care. It has grave consequences if it is not identified early and treated. This session reviews this condition and includes:
When is a delirium risk factor assessment indicated?
why are people with dementia at greater risk of developing delirium in acute care settings?
More than just medicines - combined approaches to the management of delirium in acute care.
Associate Professor George Razay
Is Alcohol Linked to Dementia?
It has long been known that alcohol can profoundly affect a person's cognitive function. More research is revealing the extent of this, particularly the key parts of the brain that are affected. This session considers the concurring link between alcohol and dementia and includes:
Is alcohol toxic to the brain?
What is alcohol-related dementia?
How common are symptoms of alcohol-related dementia?
Are traditional medicines used to treat dementia effective?
Can alcohol-related dementia be reversed?
1:00PM Lunch and Networking
---
Emma Curnin
Just in Case Boxes: A Standardised Approach for Medication Access and Lay Carer Education Helping Tasmanians Remain at Home at End of Life
Just in Case Boxes, packages of anticipatory end of life medications and related medical supplies, are used in Australia despite a noticeable lack of anticipatory prescribing guidelines for [SB1] nurses, and few standardised recommendations or support materials for primary care service providers. Policies and frameworks such as the Standards for Providing Quality Palliative Care for all Australians and the National Palliative Care Strategy 2010 do not provide a national direction or reference for pre-emptive medications in the home. Assisting people with life-limiting illness who choose to spend their end of life at home is left for individual providers and community health organizations to choose their own approach for enabling medication management. This raises challenges for inter-sector collaboration with limited ability for improving quality of care through comparison and evaluation. In order to build a better system, the hospice@HOME project implemented a state-wide, consistent and standardised anticipatory end of life medication kit to be used and led by primary care. This was the first time a whole of state, primary care based initiative had been attempted in Australia and the boldness of this vision challenged the status quo of anticipatory prescribing in Tasmania.
2:45 Afternoon Tea
---
Rokhsar (Roxy) Hussain
Better Communication When a Person is Dying
Death and dying are a fact of life. The dying experience affects everyone in different ways including the professional provider of care. This, in turn, affects the manner in which communication is given and received. Words that are said at these highly emotional times cannot be unsaid. Timely communication therefore, is critical but may be very difficult and uncomfortable to hear and engage in. In this session we will discuss the difficulties that can be experienced in when you are in a situation where communication is required but how and what to communicate is unclear.
4:00 Close of Day One of Conference
---
Day Two
9:00AM Commencement of Day Two
---
Norah Bostock
As Cool as a Cucumber: How to Deal with Conflict
Working with difficult people often results in continued conflict. This is likely to be detrimental to health, wellbeing and patient or client outcomes. Clear communication when faced with hostility and a calm head can help YOU manage conflict better. This interactive session looks at:
Is it ever possible to avoid conflict with destructive personalities?
Attack or defend? Working out your stance in a conflictual situation
Communication is key - when to defuse and when to engage
What about body language?
Knowing what makes my emotions get out of control in a conflictual situation
Erin Jackson
Low Fat v Low Carb Diets
There are many different types of diets that people use. However, some appear to work better than others. Evidence suggests that the health benefits of some diets outweigh those of others. This session specifically looks at the relative merits of low fat versus low carbohydrate diets. Includes:
When is a low fat diet indicated?
Which type of diet affects blood glucose levels?
Does time of day when the food is ingested matter?
Which diet works best for cardiovascular disease?
10:30 Morning Tea
---
Georgia Rossetto
Food Intolerance and Allergies: Latest Information
Food intolerance occurs when the body has a chemical reaction to eating a particular food or drink. The symptoms for mild to moderate food allergy or intolerance may sometimes be similar, but food intolerance does not involve the immune system and does not cause severe allergic reactions including anaphylaxis.
Norah Bostock
How Effective are Performance Reviews?
Some people believe that the best way to improve behaviour is in real time. This means performance reviews which may only occur once a year are ineffective because they are not addressing problems in real time. This session looks at the best ways to assist staff to perform at their highest level and reviews how performance can genuinely be improved.
12:30PM Lunch and Networking
---
Clarissa Young
Skin Tear Management and the Older Adult
Despite their name, skin tears are traumatic wounds that require specific treatment. They are a significant risk for compromised patients, including the older adult. In this session, preventing and effectively managing skin tears will be presented. Includes:
What do we mean by 'skin integrity' and how is this compromised?
Which elements in a patient's history would alert you that they were at risk of suffering a skin tear injury?
Are there any factors that increase the risk of skin tears in older adults?
What types of situations may lead to increased friction and risk skin tears developing in the older adult?
Best practise assessment, management and documentation: what are the STAR/Payne-Martin systems?
Dressing the wound - what type of dressing must be applied?
Clarissa Young
What is That Dressing and How do I Use it?
In this session you will uncover:
The basics of dressing products
How to select the most appropriate one based on the wound assessment and plan of care
Develop a knowledge of the different components/manufacture of the various products currently in use in Australia
2:45 Afternoon Tea
---
Jodi Walker
Stress Relief and Mindfulness in Nursing
The practice of mindfulness is considered a useful strategy that may reduce stress, anxiety and even burnout. As every nurse knows, this is key to meeting the demands of shift work and ensuring a balanced life. This final session will assist with your understanding of mindfulness and demonstrate how you can apply practical strategies to your work and everyday life. Includes:
What is mindfulness?
How can mindfulness assist with relaxation in our daily lives?
What clinical scenarios may benefit from the practice of mindfulness?
4:00 Close of Conference and Evaluations
---
The Goal
Need for Program
Safety and quality are essential and are directly linked to knowledge. The need for you to continually seek new information in regard to the nursing care you provide is a given, no matter where you work. This is a time when: Healthcare budgets are under increased stress The community purse is shrinking Throughput is no longer the goal of care and is being replaced with quality outcomes It is more important than ever that you take a leadership role in providing high value care to people that is outcome focused. Addressing emerging gaps in knowledge through up-to-date information is crucial if safe, quality outcomes are to be achieved.
Purpose of Program
This program provides you with current knowledge relating to a range of professional and practice topics that will improve how you deliver nursing care.
Your learning outcomes:
1
People in your care with health risks will receive preventative nursing action to avoid illness
2
Better patient outcomes will be achieved through the application of up-to-date knowledge relating to specific nursing interventions
3
Inter-professional collaboration will be optimised to enhance patient outcomes
4
Patient outcomes will be underpinned by evidence-based practice and recognised standards and guidelines
Launceston Nurses' Conference
Location
Date
Launceston Nurses' Conference
11 Hours | 0 Mins
---
Get a Letter of Support
Are you looking for support from your manager to attend this event?
Enter your email below and we'll send you a letter of support
Mailing List
Stay up-to-date with the latest event information from Ausmed.