Why Attend
Chronic illness is now rampant. Good outcomes are directly related to whether professional interventions are put in place. Attend this conference and discover some of the best practices that help people manage their life with a long-term condition. Topics include:
Rethinking chronic disease
Understanding chronic mental health conditions
Asthma, COPD, and the practical use of inhaler devices
The key to cardiovascular health
Modern diabetes management and much, much more…
Don't miss out on an opportunity to network with your colleagues. Book now!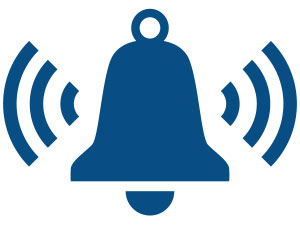 Get Event Alerts
Set a reminder email for this event
Schedule
Day One
8:30 Registration for Day One
---
Catherine Wallace-Wilkinson
An Introduction to Chronic Disease
Chronic diseases are recognised as a long-lasting condition commonly resulting in persistent symptoms. While they are physically distressing, an individual is impacted economically and socially as a result. This introductory session will look further into chronic diseases, topics include:
What is chronic disease?
What are the common chronic conditions prevalent?
What are the current statistics?
What are the physical, social, emotional, and economic impacts?
Dr Jenny Gowan
All About COPD
Chronic obstructive pulmonary disorder (COPD) are chronic lung disorders that occur frequently in the general population. Quality patient outcomes require that these respiratory conditions are well understood and that nurses are familiar with current guidelines. This session will provide an evidenced update on how to manage concurrent asthma and COPD. It includes:
The current guidelines and evidence relating to the management of COPD
COPD diagnosis
Management strategies of COPD
What new medications are available and the transition to COPD medicines
A practical guide for the use of inhalers
10:30 Morning Tea
---
Lisa Dick
Motivation, Self Care, and Low Mood – Caring for Older People with Persistent Depression
It is well known that the symptoms of depression can cause low moods, lack of motivation, and, in extreme cases, poor self-care. This session will look at ways to promote motivation in an older person with depression to assist with self-care. It includes:
What does persistent depression in older adults look like?
How do you manage symptoms?
How can you empower someone with persistent depression?
What does a self-care plan look like?
Catherine Wallace-Wilkinson
Motivation and Diabetes
The diagnosis of diabetes can be overwhelming. The copious amounts of information regarding the disease, the complications, and the medications can make motivation a difficult area of discussion. This session includes:
How to initiate best-practice approaches to lifestyle changes?
How to engage patients in education and motivation?
How to improve self-management of diabetes?
1:00 Lunch and Networking
---
Catherine Wallace-Wilkinson
Nutrition, Healthy Eating, and Diabetes – It's All About Balance
Eating well, being active, and reducing weight is a balancing act – find out about the latest evidence and strategies for your patients with diabetes and pre-diabetes. This session includes practical examples and case studies that will highlight more difficult and challenging situations and will discuss:
What are the latest nutritional guidelines for patients diagnosed with diabetes?
Are there any practical, workable strategies for educating patients with diabetes and promoting their need to lose weight? Does knowledge lead to behavioural change?
Weight control – pills, shakes, diets, medications, and surgery – does anything work?
Geoff Sussman
Polypharmacy Detective
For patients living with chronic diseases, polypharmacy is not a foreign concept. All nurses and health professionals must be familiar with the many considerations, including interactions, and must feel confident that they can teach their patient. This session discusses:
What are the considerations for patients who have been prescribed multiple medications at once?
What adverse reactions can occur due to polypharmacy?
How does toxicity present?
Can toxicity be reversed?
3:30 Afternoon Tea
---
Geoff Sussman
Best Practice – Wound Management
This session looks at modern wound management – the challenges of wounds, trends in care, and best-practice resources. Topics include:
What is the burden of chronic wounds in today's society?
What influences wound management in everyday practice?
Why do best-practice resources significantly help in planning management?
How will these two days be structured to enhance your knowledge of wound management?
5:00 Close of Day One of Conference
---
Day Two
9:00 Commencement of Day Two
---
Phoebe Barr
The Debilitating Effects of Chronic Pain
Chronic pain is a crippling condition that can affect people in many different ways. Chronic pain not only impacts peoples' physical capabilities, but also their psychological, emotional, and social aspects of life too. This session will include:
What is chronic pain?
What challenges are there for people living with chronic pain?
What are the common challenges faced by those caring for and treating someone with chronic pain?
What are the non-pharmacological interventions for chronic pain?
What are the pharmacological interventions available for chronic pain, and how do they differ from interventions for acute pain?
Fran Pearce
The Development of Rapport
As health professionals, we often see it as our role to offer advice to others for the betterment of their health. However, training around how to offer such advice is often limited in our professional education programs. This session explores ways of providing education and advice in a manner that enrols the other person in the health process. In this interactive session, we will explore:
Creating immediate impressions for long-lasting relationships
Motivational interviewing and health coaching techniques
Goal setting and goal achievement
10:45 Morning Tea
---
Fran Pearce
What's New? Dementia Treatment Update
Dementia is a complex condition that is vastly common in the ageing population. So, how close are we to finding a cure? This session will look at treatment updates for this debilitating condition that turns a person's life upside down. It includes:
Evidence-based updates on treatment
Emerging therapies
Current trials and studies
Jenny Beavis
A Major Chronic Problem: Kidney Health
Chronic kidney disease (CKD) has become the most prevalent chronic illness in Australia. The impact of CKD is widespread, and it contributes to at least 10% of deaths per year directly or indirectly.
Why is this so and can this drastic statistic be turned around?
What can nurses do to make a difference?
How is the quality of life for the person with CKD?
1:15 Lunch and Networking
---
Jayde Cesarec
A Comprehensive Understanding of Asthma
In order to manage asthma and provide comprehensive and relevant education for patients and families, it is essential to understand the underlying pathophysiology. This session will review:
What happens to the airways during an asthma event?
How do common treatments affect the airways?
What are the long-term effects of asthma?
Dr Muthanna Al-Kaabi
Let's Have a Heart To Heart about Cardiovascular Disease
Cardiovascular disease is an umbrella term used for a variety of conditions related to the cardiovascular system. Recent media coverage has made it abundantly clear that our risk of cardiovascular disease is rapidly increasing in the community. This session will look at:
What is cardiovascular disease and who is at risk?
Why are trends increasing?
What exacerbates these conditions?
How can it be prevented or managed?
3:30 Afternoon Tea
---
Eugene Lugg
A Road to Recovery – The Role of Cardiovascular Rehabilitation
Cardiac rehabilitation is a key extension of the care and support a person requires following hospitalisation for a cardiac event. Understanding how cardiac rehabilitation assists people, what is involved, and how patients can benefit from it, can ensure nurses are able to provide education and prepare patients for this. This session focuses on:
What is "secondary prevention"?
How does cardiac rehabilitation promote recovery from a cardiovascular event?
What are the benefits of cardiac rehabilitation?
How can nurses answer key questions and prepare patients for rehabilitation?
4:30 Close of Conference and Evaluations
---
The Goal
Need for Program
Chronic disease is an umbrella term for a raft of different conditions that have a serious impact on living everyday life. According to the Australian Institute of Health and Welfare (AIHW), half of all Australians have a chronic illness. As well, most people with chronic conditions invariably develop complex healthcare needs and have a diminished quality of life as a result. They are also more likely to die prematurely. Prevention of health deterioration and the impact of chronic disease on individuals within any community is becoming a major focus of professional health practitioner concern. Assessment and the implementation of proactive strategies will assist people to better manage their conditions. This includes interprofessional systems that can encompass the complex needs of individuals who face confronting holistic life challenges.
Purpose of Program
The purpose of this conference is to improve the health outcomes of people living with chronic conditions and to maintain optimal health and wellbeing despite their condition.
Your learning outcomes:
1
Assist a person to minimise the escalation of illness from an acute stage into a chronic condition through the use of interprofessional collaboration
2
Focus self-management strategies on improving quality of life and everyday activities for people with chronic conditions
3
Provide culturally appropriate holistic care to patients affected by chronic diseases
4
Provide care to patients that is aligned with best-available evidence to reduce the burden of disease and prevent fatal burden
Melbourne Chronic Disease Conference
Location
Date
Melbourne Chronic Disease Conference
12 Hours | 0 Mins
---
Get a Letter of Support
Are you looking for support from your manager to attend this event?
Enter your email below and we'll send you a letter of support
Mailing List
Stay up-to-date with the latest event information from Ausmed.