Print Brochure
Mindfulness in Nursing Seminar
2 Day Workshop: Using Mindfulness to Reduce Stress and Burnout; Enhance Collaborative Relationships; Mindfulness as a Tool to Improve Wellbeing and much, much more...
Overview
Excessive stress has a significant impact on wellbeing and quality of life, and is a major health issue in contemporary society. Work-related stress has increased, and is a growing challenge for health care workers, managers, organisation's and the community generally. Unmanaged stress is known to have a detrimental effect on staff wellbeing, with increased absenteeism, staff turnover, and reduced performance, all of which affect working relationships, staff-staff and nurse-patient interactions.
Attend this seminar to discover what mindfulness is and how mindfulness training can be used in our daily lives, the workplace, and in assisting patients. Learn how mindfulness can:
Reduce stress and burnout in staff
Improve focus and concentration
Contribute to the management of a variety of conditions such as anxiety and depression, cancer, diabetes, cardiovascular disease, chronic pain, pregnancy and childbirth
Improve patient care and health outcomes
Need for Program
Mindfulness training has been found to reduce stress and burnout in staff, improve focus and concentration, and improve patient care. Evidence-based mindfulness programs, interventions, and techniques have been found to assist in the management of a variety of conditions such as anxiety and depression, cancer, diabetes, cardiovascular disease, chronic pain, pregnancy, childbirth and parenthood, and enhancing the wellbeing of university students. Mindfulness can be used in our daily lives, the workplace, and in assisting patients. Mindfulness is about being aware and non-judgmentally accepting thoughts, emotions and body sensations as they arise, noticing their impermanence and letting them pass. This increases our ability to pay attention to what we are doing and regulate our thoughts, emotions and body sensations. Paying attention, self-regulation and compassion for self and others is essential to our own wellbeing and to the provision of high-quality patient care. With increasing busyness and distractions in the workplace, it can become very difficult for nurses and midwives to remain focused and present to the needs of those for whom they provide care.
Purpose of Program
The purpose of this interactive program is to provide an introduction to mindfulness practice. By considering the principles of mindfulness and the evidence for its use in healthcare, participants will gain insight into how mindfulness can be used by nurses and midwives to reduce stress and risk, improve wellbeing and enhance care in the workplace.
Your Learning Outcomes
Explain what is meant by the term "mindfulness" and discuss how it is being used in health care
List at least three benefits of how practising mindfulness can result in the provision of high quality health care
Explain how mindfulness can reduce risk in health care delivery
Use a range of mindfulness techniques for self-care, and apply these to improving patient care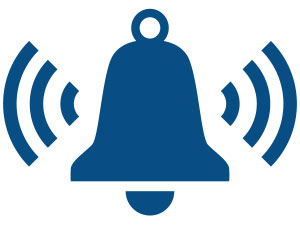 Get Event Alerts
Set a reminder email for this event
Schedule
Day One
---
8:30am - Registration and Refreshments
---
9:00am
The Stress and Relaxation Response - Reducing Burnout
Burnout can be caused by excessive and ongoing stress due to emotional, mental and physical exhaustion. It's a pervasive and damaging condition that develops over time – having profound health implications that can seriously affect the personal and professional lives of sufferers. This introductory session explores stress and how it affects our biochemistry, emotions and performance. We will reflect on our wellbeing before considering the wellbeing of our colleagues and patients. Learn:
The effects of the acute and long-term stress responses in the human body
Identify the effects of stress in your own mind and body
Reduce tension and pain in your body right now!
What happens in the brain with mindfulness practice?
What mindfulness is, and what it is not
Being present through breath
Observing where the mind goes
---
10:30am - Morning Tea and Coffee
---
11:00am
Difficulties with Living Life in the Present - "Mindfulness" versus "Mindlessness"
Our lives are so busy; we are always thinking! What happened yesterday? What do I have to do next? We often miss what's happening and being here, now. In this session you will be introduced to activities that will help increase your "present moment" awareness.
What stops us from living in the "here and now"?
What do we do to "numb out" and disconnect from our body and emotions?
How does this affect our performance at work?
Benefits of mindfulness
Contraindications, side effects and risks
---
1:00pm - Lunch Break and Networking
---
2:00pm
Where is Mindfulness used in Healthcare?
This session will review the research evidence supporting the use of mindfulness in healthcare. We will explore the different "types" of mindfulness programs and experience more mindfulness practices.
Mindfulness programs are not all the same
What are mindfulness practices?
Why focus our attention and observe experiences such as thoughts, emotions and body sensations?
Why the bigger picture and connectedness are important in the delivery of healthcare
---
3:00pm - Afternoon Tea and Coffee
---
3:30pm
Using Mindfulness to Defuse Issues
This final session of day one will discuss how the mind and body react to situations and people and learn about some of the triggers that prevent us from paying attention. We will learn what really influences our actions and behaviours and those of others, and how we can reduce our reactivity. We will also discover how our own mind, body and emotions are more connected than previously thought. Knowing this, and practising mindfulness, can often defuse highly emotionally charged situations. Includes:
How the mind and body react/respond to situations and people
---
4:15pm - Close of Day One of Seminar
Day Two
---
9:00am - Commencement of Day Two
---
9:00am
Mindfulness and Team Building: Connecting with Others
As mindfulness practice becomes part of our lives, we become more present. We also tend to expand our awareness of others in the team and what is required for us to work together to deliver high quality healthcare. Our assessment capability and clinical judgement increases, especially in challenging situations.
How can mindfulness be used to link teams and increase productivity?
Expanding our awareness to include the team
Ethical action
Gratitude and compassion
---
10:30am - Morning Tea and Coffee
---
11:00am
A Mindfulness Approach to Communication: Managing Conflict
Explore how using mindfulness can create a higher level of service delivery by enabling people to respond more appropriately to difficult and challenging situations, rather than reacting. Being aware of when we are living in a perceived reality ("the story") rather than actual reality will assist us in letting go.
Identifying "the story" and how it "zaps" our energy
Understanding the elements of conflict
Using mindfulness to re-focus ourselves and others in the conflict situation
---
12:00pm
A Mindfulness Approach to Communication: Authenticity
In this session we will learn how to apply mindfulness skills for self-regulation when other people are agitated, upset or reactive. We will learn verbal assertiveness skills in order to effectively express our experiences and needs.
How to engage and communicate authentically with others
How to be present to the emotions of others
Non-verbal assertiveness skills
Verbal assertiveness skills
---
1:00pm - Lunch Break and Networking
---
2:00pm
Using Mindfulness as a Therapeutic Tool
We will review our beliefs about pain and suffering and explore how we can use mindfulness practices with people for whom we provide care. Includes:
We all experience pain, but do we need to suffer?
Re-thinking pain
Mindfulness practices and their use in clinical practice
---
3:00pm - Afternoon Tea and Coffee
---
3:30pm
Where to from here? Developing a Mindfulness Practice
In this final session, we consider personal and practice implications of what has been covered over the last two days.
How can we manage our own emotions?
How can we assist patients and their family/friends to deal with the range of emotional responses to their illnesses?
How will you continue to develop your mindfulness skills?
---
4:00pm - Close of Seminar and Evaluations
Presenters