Missed Care - Preventing Errors of Omission Conference
A Conference for All Nurses Working in Management and Education
Overview
Have you ever gone home from work knowing that you haven't completed an aspect of nursing care, perhaps due to inadequate time or resources? Have you come across situations where care has not been given at all? Do you find yourself routinely having to complete non-nursing duties, such as answering phones or obtaining supplies? How can this be prevented? Attend this conference and find out:
What care is most likely to be missed?
What triggers "errors of omission" and "missed nursing care"?
How does "missed care" undermine quality?
Are there common predictors?
How to prevent missed care when time is not on your side
The consequences of multitasking and much, much more …
Don't miss the opportunity to engage in this highly interactive event – book now!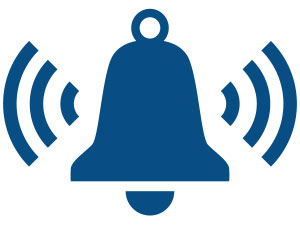 Get Event Alerts
Set a reminder email for this event
The Goal
Need for Program
When standard required care is not provided this can be called missed care. "Missed care" has been reported as a common phenomenon responsible for poor health outcomes. Errors related to omission of care can occur in any health setting and with any health provider. Evidence shows the reasons for missed care are similar across health care settings. The impact missed care has on patient care outcomes has developed a need for more understanding of the phenomena. This includes knowing the common reasons for care to be missed, and how these problems can be avoided. Providing education and a forum for discussion about this topic will enable nurses and other health care practitioners to examine their own practices and those of their organisation and consider what can be done to close the gap between required care and actual care.
Purpose of Program
The purpose of this conference is to consider the implications of missed care to patient outcomes and identify practical nursing strategies to prevent errors of omission.
Your learning outcomes:
1
Analyse predictors and causes of missed care in your own practice/workplace
2
Prioritise and effectively delegate workload and create systems that routinely include follow up
3
Communicate the impact of missed care to all stakeholders within your immediate workplace and open discussion on ways to prevent errors of omission
4
Encourage colleagues to discuss the impact that errors of omission have had on their sense of professional integrity in regard to the provision of holistic care
Missed Care - Preventing Errors of Omission Conference
Location
Date
Missed Care - Preventing Errors of Omission Conference
11 Hours | 0 Mins
---
Get a Letter of Support
Are you looking for support from your manager to attend this event?
Enter your email below and we'll send you a letter of support
Mailing List
Stay up-to-date with the latest event information from Ausmed.