Mount Gambier Nurses' Conference
2 Day Conference for All Nurses - Learn locally with Ausmed
Overview
Every year Ausmed Education holds a nurses' conference specifically designed for your location and aimed at assisting you to get rapidly up-to-date on current nursing topics. Attend this local nurses' conference to gain a broad range of clinical and professional updates relevant to your practice. Take time out and network with like-minded colleagues. Find out:
What are some of the health priorities that you need to know about?
What nursing interventions make a difference, especially to those with chronic conditions?
Why is evidence so important to the way you practice?
What is the latest information about a range of current treatments?
Attend this local nurses' conference and close gaps in your knowledge, skills, and practice.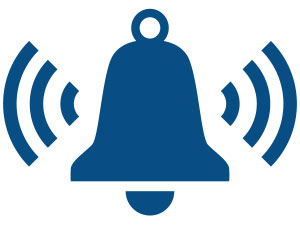 Get Event Alerts
Set a reminder email for this event
Schedule
Day One
8:30AM Registration for Day One
---
Norah Bostock
Getting "Buy-In" from Your Patients
Many nurses feel a shared sense of frustration that, despite the health education they can provide, patients resist taking advice and making changes to their health. Are we going about health promotion in the wrong way? Are our needs being met rather than our patients? Sometimes we may be too eager to provide useful, practical tips to our patients. Despite our best intentions, are we failing to see what matters most to our patients? Is it time to use our reputation as one of the most trusted professions to go back to basics and build a meaningful relationship with our patients? From here, anything is possible, right? Let's discuss:
The power of unconditional positive regard
How to actually be non-judgmental (we're all guilty)
Keeping goal setting and rewards simple
Motivational interviewing and how to know if your patient is ready to change their behaviour
Lynn Rabbetts
Chronic Disease: Does It Have to Define You?
For many Australians living with a chronic disease is an everyday reality. There are often medical and healthcare restrictions on the person as they cope with their disease progression. In this session, you will hear about:
Why people struggle with chronic disease
Strategies for nurses to support and empower patients
Managing health conditions better: hints and tips
10:30 Morning Tea
---
Norah Bostock
Effective Constipation Management
The management of bowel disorders and constipation can be troublesome and distressing. The availability of laxatives in supermarkets and chemists contributes to this problem. This session includes:
What are the causes of constipation?
How does bowel dysfunction contribute to constipation?
What is the wise use of aperients?
Lyn Rabbetts
Better Communication When a Person is Dying from a Chronic Disease
Death and dying are a fact of life. The dying experience affects everyone in different ways, including the professional provider of care. This, in turn, affects the manner in which communication is given and received. Words that are said at these highly emotional times cannot be unsaid. Timely communication, therefore, is critical but may be very difficult and uncomfortable to hear and engage in. In this session, we will discuss the difficulties that can be experienced when you are in a situation where communication is required but how and what to communicate is unclear.
1:00PM Lunch and Networking
---
Barbara Sawyer
Insulin Resistance: Current Evidence
Insulin resistance is associated with metabolic syndrome and is a risk factor for the development of diabetes and heart disease. It is also associated with fatty liver disease, which is increasing in prevalence. Understanding this complicated condition is essential if chronic disease is to be averted. This session looks at:
What is the pathophysiology of insulin resistance?
Who is most at risk for developing the condition and can it be averted?
How does insulin resistance lead to diabetes?
What are the current guidelines for treatment of insulin resistance and what is the prognosis?
3:00 Afternoon Tea
---
Sarah Boyd
The Role of Simulation in Nursing Education: Past, Present, and Future
Simulation is seen as an innovative and engaging technique in nursing that is also a useful adjunct to clinical skills. Today, simulation encompasses a range of delivery models that include translating theory into practice.
4:30 Close of Day One of Conference
---
Day Two
9:00AM Commencement of Day Two
---
Heather Teakle
Medication Update - Existing and New Oral Anticoagulants
Medications remain one of the cornerstones to preventing and treating blood clots. The medicines that affect the blood and prevent clotting are frequently administered by nurses, yet there are many potential complications of these. Understanding the mechanism of these regularly used medicines is paramount to providing safe patient care. This session will review some important clinical considerations, including the use of reversal agents, associated with these medicines, as well as:
Antiplatelet agents, e.g. aspirin, clopidogrel
Anticoagulant agents, e.g. warfarin
Evidence for novel classes of anticoagulants
Alison Aston
Diabetes Medication Update: Oral and Injectable Medicines
Oral and injectable (insulin) medicines for diabetes are frequently administered by nurses but can often be misunderstood. The risks to safety that medications such as insulin can pose if incorrectly administered are huge. As such, this session we will provide an overview of current medication treatments for optimal diabetes management. It includes tips for safe medication administration and explores:
What are the differences between oral and insulin medications?
When might each type be required?
How is the type of insulin therapy selected?
What are the side effects and interactions to be aware of?
10:45 Morning Tea
---
Dr Diana Cross
Pain Management at End-of-Life
Getting a dose of analgesia correct can be difficult. It is even more complicated if a person has a dementing illness or is unconscious. This session looks at the management of analgesia in the final days of a person's life. It includes:
Clinical decision-making and the appropriate use of morphine for pain relief
Relief of other symptoms at end of a person's life
Dana Hirst
Managing Acute Burns: Latest Information
An acute wound can be both painful and distressing. Though, generally, if the burn is well managed in the early stages there is likely to be effective healing. In this session, we explore:
How to assess an acute burn
Some important early steps
How to best manage bigger burns
Remedies for at home
12:45PM Lunch and Networking
---
Norah Bostock
Urinary Incontinence in Teenagers: Causes and Solutions
Surprisingly, teenagers experience incontinence more frequently than may be generally known. This debilitating condition can have profound social effects on a young person. They may be suffering unnecessarily. Discussing this taboo topic with a teenager takes skill and sensitivity. This session includes:
What would make you suspect a teenager is experiencing incontinence?
How to broach a discussion with a teenager on this topic
Engaging a teenager in the assessment process
What are the management options?
2:45 Afternoon Tea
---
Barbara Sawyer
Preventing Infections in People with Diabetic Foot Ulcers
The complications and ramifications of a patient with a diabetic foot ulcer acquiring an infection are disastrous. The risk of amputation significantly increases and can greatly affect a person's life. This session reviews the important considerations for the prevention of infections for those with a diabetic foot ulcer. It includes:
What are the different types and causes of diabetic foot ulcers?
How common are infections in people with a diabetic foot ulcer?
What are the risk factors for developing an infection?
Who are the patients we need to be most vigilant with to prevent infections and how?
4:00 Close of Conference and Evaluations
---
The Goal
Need for Program
In regard to the nursing care you provide, the need to continually seek new information is a given no matter where you work. Nursing safety and quality are essential and both are directly linked to knowledge. This is a time when: Healthcare budgets are under increased stress The community purse is shrinking Quality outcomes are now the goal of all care Now more than ever, if safe, quality outcomes are to be achieved, it is important that you take a leadership role in providing outcome focused high-value care. This can be done by addressing emerging gaps in your knowledge through up-to-date information.
Purpose of Program
This program provides you with current knowledge relating to a range of professional and clinical practice topics that will improve how you provide holistic nursing care.
Your learning outcomes:
1
People with health risks will receive preventative nursing action in your care to avoid illness
2
Better patient outcomes will be achieved through the application of up-to-date knowledge related to specific nursing interventions
3
Interprofessional collaboration will be optimised to enhance patient outcomes
4
Patient outcomes will be underpinned by evidence-based practice, recognised standards, and guidelines
Mount Gambier Nurses' Conference
Location
Date
Mount Gambier Nurses' Conference
10 Hours | 30 Mins
---
Get a Letter of Support
Are you looking for support from your manager to attend this event?
Enter your email below and we'll send you a letter of support
Mailing List
Stay up-to-date with the latest event information from Ausmed.