Mount Gambier Nurses' Conference
2 Days – Learn Locally with Ausmed
Overview
Ausmed believes it is essential that nurses living in the Mount Gambier region have access to effective and engaging CPD on an annual basis. We look forward to receiving your support to ensure that this Local Nurses' Conference is brought to Mount Gambier every June. Book your place at this year's event and:
Gain new knowledge for contemporary practice
Network, share experiences, and connect with like-minded colleagues
Help meet your CPD requirements
Enrich your professional practice and personal growth
Improve health outcomes specific to your local community and much, much more…
We recognise that attending a conference requires planning and the support of your organisation. See below to find out how you can gain support to attend this event.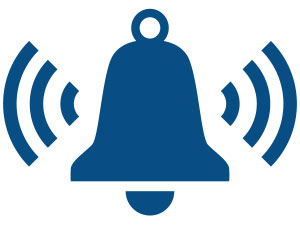 Get Event Alerts
Set a reminder email for this event
Schedule
Day One
8:30 Registration for Day One
---
Norah Bostock
Chronic Disease Management – Managing (Perceived) Inaction
It can be frustrating if someone you are supporting fails to make changes. If we are to prevent feelings of compassion fatigue when working with people who have a chronic condition, it is essential that we reframe our approach to expectation, frustration, and setbacks. This session highlights why you need to dig deeper and go to the root cause of the (perceived) inaction. It includes:
How to actually be non-judgmental (we're all guilty)
Keeping goal setting and rewards simple
Motivational interviewing and how to know if your patient is ready to change their behaviour
10:30 Morning Tea
---
Norah Bostock
Applying a Palliative Approach to People with Dementia
This interactive topic will critically analyse a number of key points in relation to dementia and palliative care, including:
How do you manage a terminal illness in a person with dementia?
What are the clinical nursing issues?
How do you assess comorbid symptoms in a person with dementia?
Norah Bostock
Support Beyond the Hospital Environment
Recent aged care reform goals are focusing on improving healthcare quality to ensure sustainability when returning to the community. This session will look further into recent aged care reforms and what their goals mean in terms of quality of care. Topics include:
What does sustainability look like in aged care?
How can you improve choice and flexibility for consumers?
How can you support patients in returning home and ensuring they do not return to hospital?
12:30 Lunch and Networking
---
Heather Teakle
Medicine Used in the Very Old – What You Must Know to be Safe
As people age their ability to metabolise medicines becomes challenged. In this session, you will look at why this is the case. You will refresh your knowledge of the key changes and the clinical implications of this. It includes a refresher on:
The ageing kidney and liver and their effect on medicines
The safest medication delivery mechanisms – tablets, immediate release or sustained release, patches, MDIs, turbuhalers, or nebulisers
The dangers of crushing medicines and the alternatives
Top 20 drug interactions you must be aware of
2:45 Afternoon Tea
---
Heather Teakle
Beware – The Dangers of Benzodiazepines
In the last week, how many times did you administer a benzodiazepine to a patient in your care, such as diazepam, temazepam, oxazepam, or alprazolam? These medicines are commonly prescribed for people with problems relating to anxiety and sleep. Alarmingly, though, they are also the most common drugs associated with multi-drug overdose deaths. Meaning, while they do not often cause deaths, they commonly contribute. This session includes:
How do benzodiazepines act on the brain?
What makes them addictive?
What is the safest use of benzodiazepines?
What are the dangers of mixing benzodiazepines with other CNS depressants, such as alcohol?
4:15 Close of Day One of Conference
---
Day Two
9:00 Commencement of Day Two
---
Trudi-Ann Brooks
Mental Health in Aged Care – Collaborative Support
While an older adult may not initially present with the symptoms of depression, it may present as a consequence of their illness. This session will look at the significance of screening for depression and improving access to appropriate services. It includes:
Why may an older adult experience depression?
How do you screen for depression?
What services are available for older adults experiencing depression?
Julie Cranney
Coming to Grips with Elder Abuse
As the ageing population increases, elder abuse also has the potential to increase. It is already a common problem that is under recognised around the world with examples in the press in Australia of nurses involved in elder abuse. This topical session will examine:
What is elder abuse?
What are the warning signs and risk factors?
How can I disclose and expose situations of elder abuse safely?
What is my role in mandatory reporting?
10:45 Morning Tea
---
Sian Earle
War on Wounds – Understanding How Skin Works
Refresh your knowledge on the process of wound healing and discover the latest information about factors that delay or impede effective outcomes. This session includes an update on the skin and explores:
What is a wound?
How do wounds heal?
What delays or prevents healing?
Sian Earle
Choosing Dressing Products
Dressings do not heal wounds. However, dressing selection is an important part of the overall management of the wound environment. A plethora of wound management products exist, and this session will take a function-based approach on how to select the right dressing. Learn:
How are wound dressings classified according to function?
How do you select the right dressing?
When should you modify the dressing regimen?
How do you choose a basic range of products for your workplace?
12:45 Lunch and Networking
---
Norah Bostock
When Disaster Strikes – Communicating Under Pressure
All types of disasters can strike during a shift and it becomes increasingly more difficult when you're under the pump with your patient load and need to get tasks finished. This session will look at a low fidelity, high occurrence situation to get you working together. It includes:
How do you delegate tasks during an adverse event?
How do you promote teamwork and why is it so useful?
Why is communication key?
2:45 Afternoon Tea
---
Norah Bostock
Great Work Gets Done in Teams!
Everyone knows that teamwork is a way to get things done efficiently. A key skill of all health professionals is to regularly and constructively collaborate with others within a team. This session will take a fun look at:
What does great teamwork look like?
How can you help your colleagues?
Why it's ok to ask for help yourself!
4:00 Close of Conference and Evaluations
---
The Goal
Need for Program
Engaging in CPD is essential for all health professionals to maintain, improve, and broaden their knowledge, skills, and practice. CPD assists health professionals to stay up-to-date with changes in clinical practice and emerging new evidence in order to enhance their patient outcomes. It is also a professional registration requirement. There is a need for formal CPD to be provided directly to regional Australian nurses, midwives, and other health professionals who may not otherwise be able to access engaging and effective continuing education.
Purpose of Program
The purpose of Ausmed's local nurses' conferences is to provide health professionals who work in regional Australia with current knowledge about a range of professional and clinical practice topics that will improve the provision of holistic care.
Your learning outcomes:
1
People with health risks will receive preventative care and education to avoid illness
2
Better patient outcomes will be achieved through the application of up-to-date knowledge related to specific interventions
3
Interprofessional collaboration will be optimised to enhance patient outcomes
4
Patient outcomes will be underpinned by evidence-based practice, recognised standards, and guidelines
Mount Gambier Nurses' Conference
Location
Date
Mount Gambier Nurses' Conference
11 Hours | 15 Mins
---
Get a Letter of Support
Are you looking for support from your manager to attend this event?
Enter your email below and we'll send you a letter of support
Mailing List
Stay up-to-date with the latest event information from Ausmed.