Nurse Practitioners – Prescribing and Practice Conference
An Essential Update
Why Attend
If you are a Nurse Practitioner or are planning to become one, keeping your expanded practice up-to-date is essential. Attend this conference and learn about the latest trends influencing prescribing and practice. It includes:
How to ensure your prescribing practices are grounded in risk management
Pain management and de-prescribing
An update on the Pharmaceutical Benefits Scheme (PBS)
Safe prescribing of medicines used for mental health and addiction
An update on immunisations
The pharmacological profile of cannabis
Over-the-counter medicines and overdosing
Acne medicines – when and what to prescribe
Breakout rooms, essential networking opportunities, and much, much more…
Don't miss out! Book now!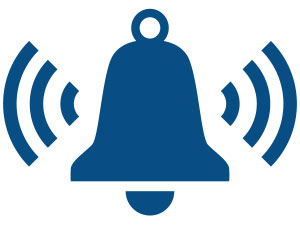 Get Event Alerts
Set a reminder email for this event
The Goal
Need for Program
Nurse Practitioners are authorised to prescribe a wide range of medicines. This demands a high-level of knowledge and skills relating to pharmacotherapeutic action, including potential adverse and other side effects, drug interactions, compliance, and evaluation. Therapeutic decisions must be based on evidenced knowledge about medical conditions. Nurse Practitioners are required to access 30 hours of education per year, including 10 hours relating to their advanced practice and prescribing. The sheer amount of new evidence about medicines today makes it essential for prescribers to stay adequately informed.
Purpose of Program
The purpose of this program is for Nurse Practitioners or Advanced Practice Nurses to increase knowledge and keep up-to-date about prescribing, the administration of medicines, and professional practice.
Your learning outcomes:
1
Reflect upon interprofessional relationships, practices, and experiences to provide the best holistic care to people
2
Reflect the latest evidence in your clinical decision-making relating to prescribing medicines
3
Prescribe medicines within the Australian legal framework to prevent adverse effects and unwanted side effects
4
Evaluate possible changes to your current prescribing practice and understand how to overcome the barriers to achieving necessary changes
Nurse Practitioners – Prescribing and Practice Conference
Location
Date
Nurse Practitioners – Prescribing and Practice Conference
11 Hours | 0 Mins
---
Get a Letter of Support
Are you looking for support from your manager to attend this event?
Enter your email below and we'll send you a letter of support
Mailing List
Stay up-to-date with the latest event information from Ausmed.