Nurse Practitioners - Pharmacology and Prescribing Conference
An Essential Update
Overview
There are now more than 1,600 nurse practitioners Australia-wide. As prescribers, it is necessary to ensure currency of knowledge in regard to correct prescribing and the appropriate use of medicines. This highly evaluated conference program includes:
Latest evidence and changes to recommendations in relation to commonly prescribed medicines
Content expert sessions on prescribing in challenging situations
Refreshers on key pharmacology principles
Hear from Nurse Practitioners, Medical Practitioners and Pharmacists …
Breakout rooms and essential networking opportunities with colleagues from across Australia
Attend this conference, which is specifically designed to improve your patient outcomes.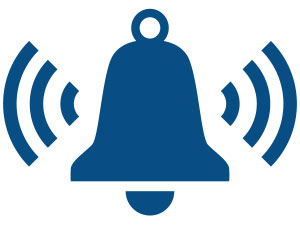 Get Event Alerts
Set a reminder email for this event
The Goal
Need for Program
Nurse Practitioners are authorised to prescribe a wide range of medicines. As a professional group, it is challenging to access quality education that addresses their needs in relation to latest updates and the myriad of changes to the evidence base, refreshing basic prescribing knowledge, and gaining new knowledge to support their individual scope of practice. Nurse Practitioners are also required to access 10 hours of advanced practice education, including prescribing, each year. The sheer amount of new evidence relating to medicines today can make it difficult for all prescribers to adequately stay informed. Therapeutic decisions must be based on advanced assessment and, evaluation of the patient circumstances, consideration of concurrent therapies, and should also maximise opportunities for deprescribing. Prescribing demands high level knowledge and skills relating to pharmacotherapeutic action including potential adverse and other side effects, drug interactions, compliance and evaluation.
Purpose of Program
The purpose of this program is to increase your advanced practice knowledge regarding prescribing and administration of medicines.
Your learning outcomes:
1
Clinical decision making relating to prescribing medicines will reflect the latest evidence
2
Adverse effects of medicines including unwanted side effects will be prevented, identified and reduced
3
Patients in your care will experience the highest level of health care, and the best possible outcomes
4
Medicines will be prescribed and care delivered within the Australian legal framework
Nurse Practitioners - Pharmacology and Prescribing Conference
Location
Date
Nurse Practitioners - Pharmacology and Prescribing Conference
11 Hours | 0 Mins
---
Get a Letter of Support
Are you looking for support from your manager to attend this event?
Enter your email below and we'll send you a letter of support
Mailing List
Stay up-to-date with the latest event information from Ausmed.