Nurse Practitioners - Pharmacology and Prescribing Conference
An essential update
Overview
There are now more than 1,300 nurse practitioners Australia-wide. As prescribers, it is necessary to ensure currency of knowledge in regard to correct prescribing and the appropriate use of medicines. Attend this conference and learn about:
How to establish when a medicine has lost its effectiveness and relevance
Medicines that affect weight
Respiratory medicines - inhaler devices
Metabolic vulnerability - atypical antipsychotics
Potentially inappropriate medicines
Prescribing for breastfeeding women
Management of the poisoned or overdosed patient
The human microbiome - pharmacologic considerations
Attend this conference, which is specifically designed to improve your patient outcomes.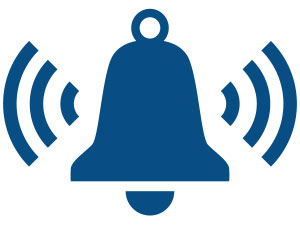 Get Event Alerts
Set a reminder email for this event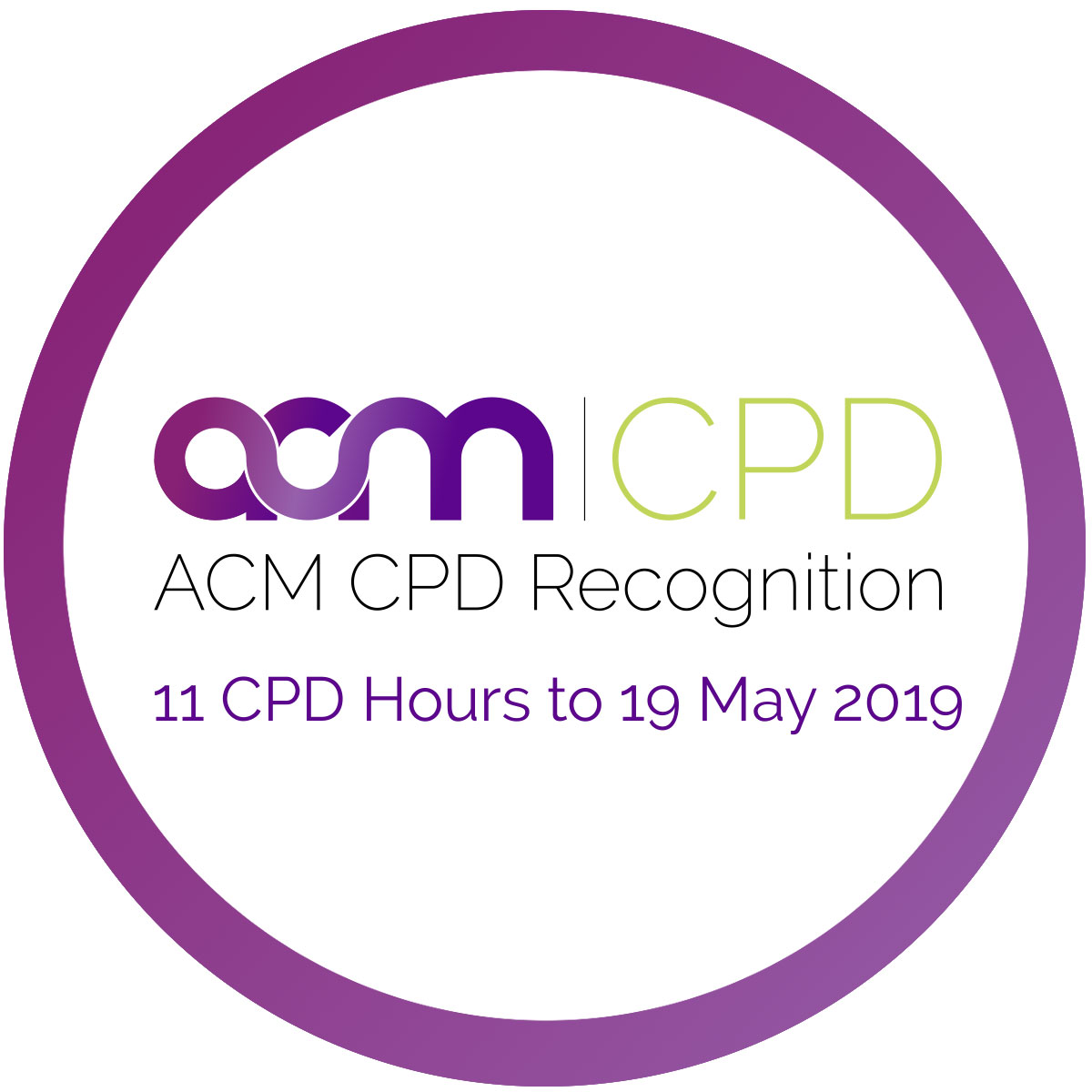 Australian College of Midwives CPD Recognised Activity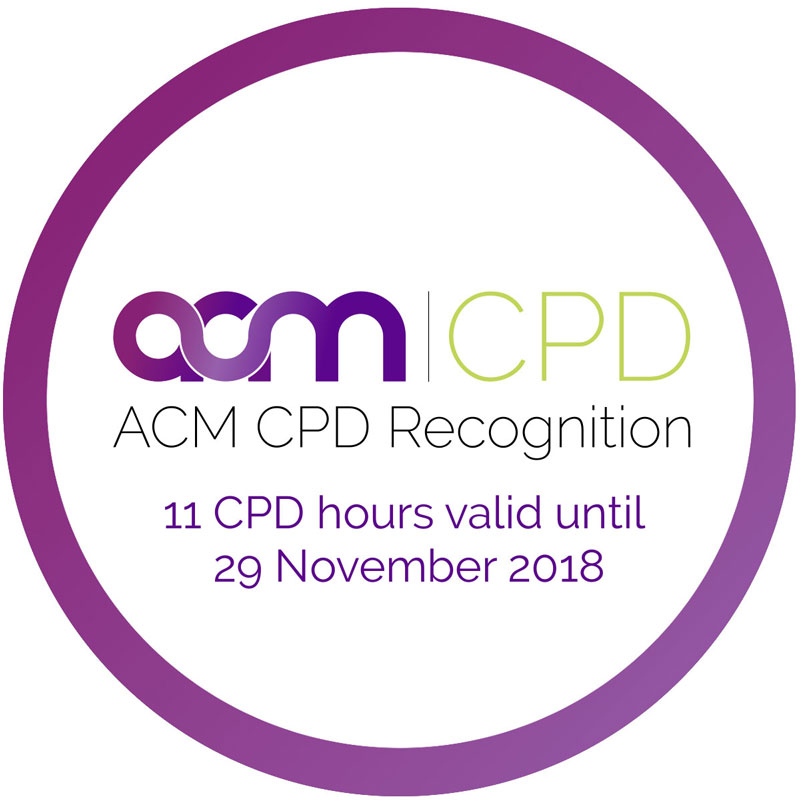 Australian College of Midwives CPD Recognised Activity
The Goal
Need for Program
The sheer amount of new evidence relating to medicines today can make it difficult for all prescribers to adequately stay informed. As nurse practitioners are authorised to prescribe a wide range of medicines, they must undertake additional CPD on prescribing and administration. Therapeutic decisions must be based on advanced assessment and, evaluation of the patient circumstances, consideration of concurrent therapies, and should also maximize opportunities for deprescribing. Prescribing demands high level knowledge and skills relating to pharmacotherapeutic action including potential adverse and other side effects, drug interactions, compliance and evaluation.
Purpose of Program
The purpose of this program is to increase your advanced practice knowledge regarding prescribing and administration of medicines.
Your learning outcomes:
1
Clinical decision making relating to medicines will reflect knowledge of conflict of interest
2
Adverse effects of medicines including unwanted side effects will be prevented, identified and reduced
3
Patients in your care will have their medicines reviewed and correctly de-prescribed when considered appropriate
4
Medicines will be prescribed and care delivered within the Australian legal framework
Nurse Practitioners - Pharmacology and Prescribing Conference
Location
Date
Nurse Practitioners - Pharmacology and Prescribing Conference
11 Hours | 0 Mins
---
Get a Letter of Support
Are you looking for support from your manager to attend this event?
Enter your email below and we'll send you a letter of support
Mailing List
Stay up-to-date with the latest event information from Ausmed.