Nursing Adults Aged 85 + Conference
Includes: Age Appropriate Assessment; Anaemia; Eye Problems; Managing Chronic Wounds; Brain Changes; Dementia Mapping; Preventing Functional Decline and much, much more...
Overview
Increasing numbers of people are living beyond 85 years of age and this particular population are set to grow substantially over the next few decades. This will have profound implications on the way you, as a nurse, provide care. Are you and your service ready for an even larger older population? Are your gerontological nursing skills up-to-date? Attend this Conference and learn:
Age appropriate nursing assessment – why is it important?
Is cardiac disease age related and/or treatable in older adults?
Fading away – the problem of anaemia
How to manage chronic wounds correctly
Ageing, Parkinson's disease and medicines
Chronic pain management and much, much more…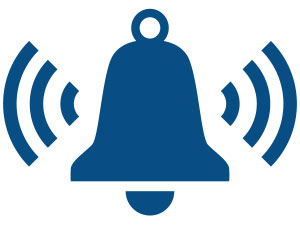 Get Event Alerts
Set a reminder email for this event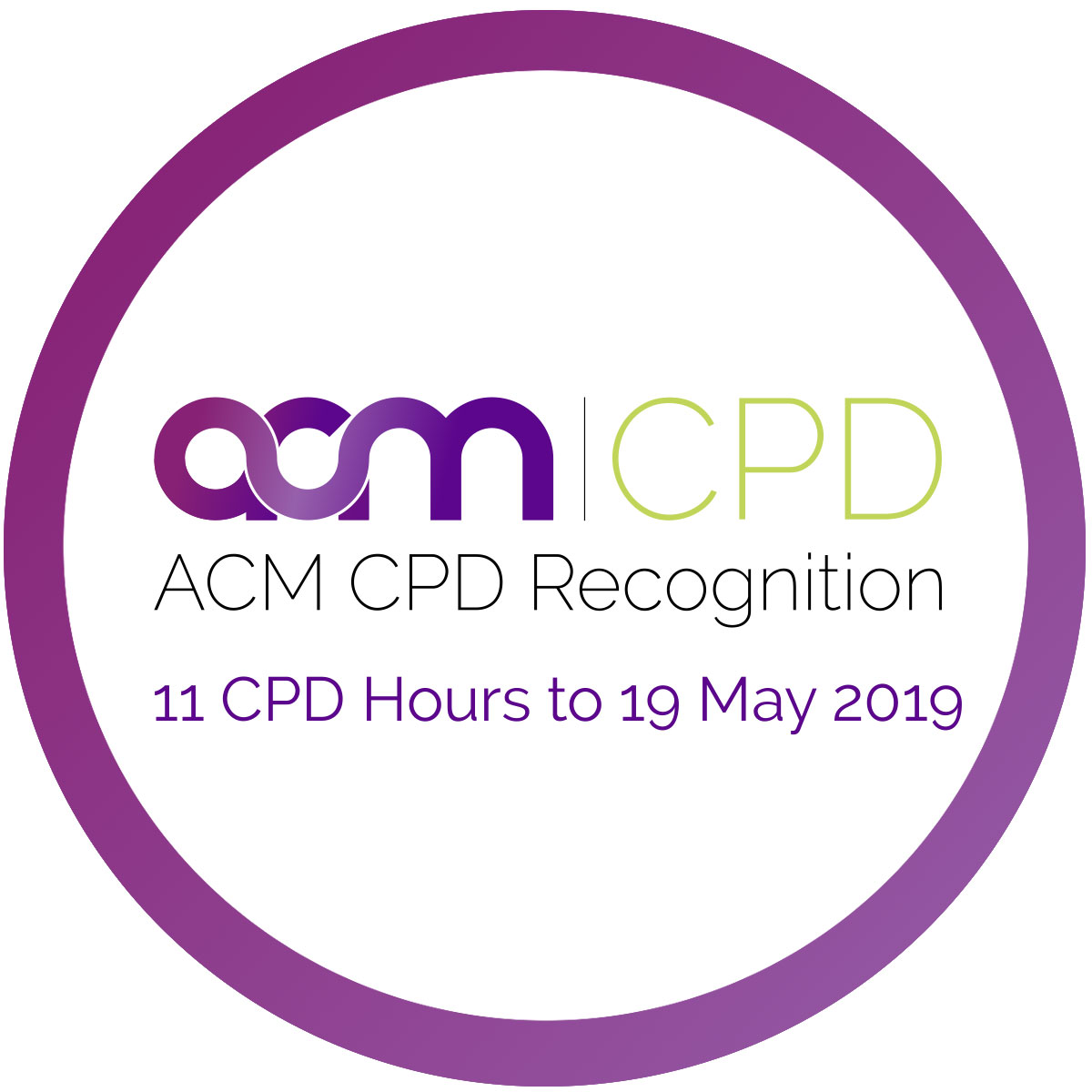 Australian College of Midwives CPD Recognised Activity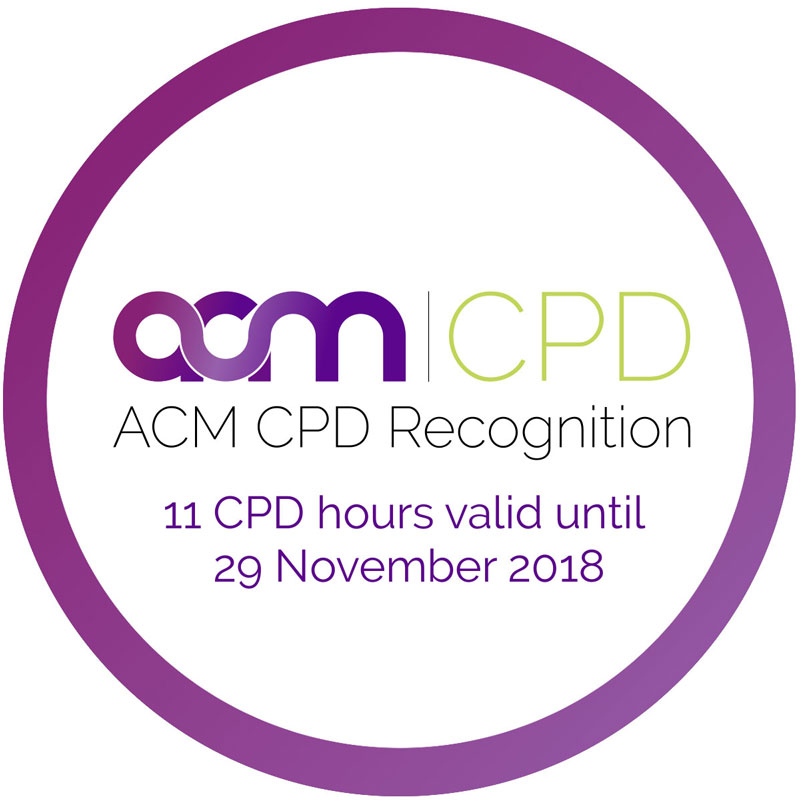 Australian College of Midwives CPD Recognised Activity
Schedule
Day One
8:30AM Registration for Day One
---
Sue Hendy
Actively Ageing at Age 85+
If an 85 year old woman from a RACF was admitted to your area in considerable pain with a fractured NoF and was unable to articulate clearly, how would you approach her care? Would your approach change if she lived at home, was articulate, highly active and self caring? One of the key factors that can impact on the treatment older adults receive is assumptions about age and activity levels. In this session, the persistence of negative societal attitudes towards older people will be explored. We will consider:
Why is 60 still considered 'old' if 80 is 'the new 60?'
Does the health system contribute to ageism?
Could age friendly cities make a difference in the future?
A series of stories that will demonstrate it is possible to actively age at 85+
Fran Pearce
Getting to Know Mr and Mrs Costa
Mr and Mrs Costa have been together 66 years and are still in the home they bought when they were married. Mrs Costa says she is physically well apart from a high cholesterol, a bit of deafness and constipation. Mr Costa says he is okay but knocked his leg recently, exhibits breathlessness and is sight impaired. In this session, health and social matters, and potential risks for this couple will be explored using a comprehensive nursing assessment framework. It includes:
What special considerations should be taken into account when assessing Mr and Mrs Costa?
What is an age appropriate assessment?
Commonly missed clues in the assessment of older adults and why they are missed
What key conclusions can be identified from the data?
10:30 Morning Tea
---
Dr Jenny Gowan
Chronic Pain Management in a Polypharmacy Context
Chronic pain is a common condition for older adults. It is linked to reduced mobility, falls, activity avoidance, isolation, sleep problems and so on. It has potential to disturb family and social relationships. The management of pain may be multimodal, involving analgesic medicines. However, older adults experience pharmacokinetic and metabolic changes and may also be prescribed a range of medicines for other conditions. This session will look at:
What pharmacokinetic and metabolic changes are commonly associated with older adults?
How do these make older adults vulnerable to side effects with analgesics?
What common medicines and analgesics are contra-indicated?
What important nursing assessment data is essential in decision-making about the correct medicine for pain control?
Kerry Poole
Constipation: Whose Problem is it?
Would you rather be sitting on the toilet or left lying in bed to defaecate? Constipation is not a side effect of the ageing process but is experienced by older people. Often underdiagnosed, it causes severe discomfort. It can also become a serious problem when attention is not paid to the pillars of prevention and correct management. This session looks at:
Changes to bowel function and motility in older people
Assessing for risk or presence of constipation in an older person
What are the complications of constipation which increase morbidity and poor quality of life?
The pillars of preventing and managing constipation
1:00PM Lunch and Networking
---
Melinda Brooks
Skin Integrity in Older Adults
With changes to healthy skin structure and function in older adults, there is high risk of damage to skin integrity. Tears and abrasions can lead to serious problems and infection can readily emerge in exposed areas. This session will examine key concepts to guide your comprehensive nursing assessment of skin in older adults. Includes:
Physiological skin changes over time
Factors that affect the rate of deterioration and problems that arise
Skin conditions that develop, e.g. pruritus
Risks to skin integrity from prolonged immobility
3:00 Afternoon Tea
---
Melinda Brooks
The Chronic Wound: a Nursing Challenge
This final session looks at the difficulties faced by older people once their skin has broken down and a chronic wound is established. It will discuss ways to manage the care of a person's wound in difficult healing circumstances. If systemic disease is also present, wounds can rapidly develop from seemingly insignificant behaviours such as prolonged sitting. Topics include:
What causes a wound to be detained in one of the phases of healing?
What is the correct nursing care of such a wound?
Avoiding skin breakdown, including assessment for pressure injury
4:30 Close of Day One of Conference
---
Day Two
9:00AM Commencement of Day Two
---
Fran Pearce
The Complexity of Dementia: One Size Does Not Fit All
Dementia is an incurable condition that affects around 30% of people over the age of 85. It is the second leading cause of death of Australian adults and even when medically diagnosed, this condition attracts stigmatisation and is considered hopeless. A superior understanding of the underlying pathophysiology contributes to quality care for people with the condition as well as their family or carers. This session will provide an update on the pathophysiology of dementia and includes:
How many types of dementia have been classified and described?
What are the differentiating factors between the various types of dementia?
What are some of the screening processes required for dementia?
Dementia, delirium or depression – how can you tell the difference?
Christine Akers
Fading Away? The Danger of Anaemia in Older Adults
One or more long-term health conditions are prevalent in older adults and although it may be overlooked, anaemia is a common problem in this group. Its onset is often insidious and low haemoglobin usually indicates physical decline. Reduced quality of life results, as does the risk of morbidity and mortality. In this session:
What are the common aetiologies of anaemia in very old adults?
What risks and consequences are associated with anaemia in this group?
Looking for the signs – comprehensive nursing assessment
Improving quality of life - principles of treatment and education
10:45 Morning Tea
---
Diana Clayton
Preventing Falls - Easy Done?
A simple thing can change an older person's life. This may be as easy as slipping or tripping over an object. In an older person, the impact of a fall is likely to be devastating and is a major cause of hospitalisation, particularly to acute care settings. The resulting cascade of fracture and subsequent management can be very challenging. This session looks at how we can prevent the cascade of serious consequences resulting from a fall from occurring in our most vulnerable group. Includes:
Latest evidence on falls - what causes the, what prevents them?
Taking the right steps to prevent a fall - the nursing role
Associate Professor Louis Roller
Ageing, Parkinson's Disease and Medicines
After Alzheimer's, Parkinson's disease is the most common age-related neurodegenerative disease. While early onset Parkinson's is seen, it more commonly affects people over the age of 85 years than any other population. As such, nurses caring for adults aged 85+ must feel confident in their knowledge of this disease so they can meet their care needs. This session will increase your knowledge and confidence of the following:
Can age-related factors predispose some people to the disease?
Which medications can cause Parkinsonian-like symptoms?
What is the optimal medicine treatment for Parkinson's disease?
How do these medicines work?
What medicines are contraindicated with Parkinsonian medicines?
1:15PM Lunch and Networking
---
Mardie MacDonald
Palliative Care in The Person Aged 85+
Nurses caring for older adults aged 85+ must feel comfortable with a palliative approach to care. As such, this session explains the following:
What is a palliative approach to care?
How can symptoms such as pain be managed appropriately?
When should you consider referring to specialist palliative care services?
Resources available in the community to support palliative patients
3:00 Afternoon Tea
---
Fran Pearce
The Follow Up - Mr and Mrs Costa
Assisting older adults to age well requires best practice nursing care and proactive management of limited resources. It also depends on the older person's abilities to self-manage their lives, aging processes and chronic diseases. This interactive final session brings together the knowledge gained from previous sessions and critically examines issues in consideration of the quality of life for Mr and Mrs Costa. It includes:
Which tools best assist age related nursing assessment?
How does appropriate assessment relate to appropriate nursing decision-making, care planning and referral?
What are the main barriers to self-management abilities and how can these be addressed?
Tips for coordinating evidence based nursing care when attitudes are against you
4:30 Close of Conference and Evaluations
---
The Goal
Need for Program
Increasing numbers of people are living beyond 85 years and this group is estimated to grow substantially over the next decades. How they age will depend on individual strengths, their health, the ageing resources available and the type of care they receive. Focusing only on problems, deficits and negative perspectives of ageing limits wellbeing, and increases vulnerability towards functional decline, chronic illness, and other conditions. Nurses have already experienced the significant increase in the level of adults 85+ who require nursing care. As such, it is imperative that access to evidence-based, gerontological knowledge is available in order to provide age appropriate positive nursing care.
Purpose of Program
To provide nurses with knowledge that integrates a positive approach to ageing with the delivery of appropriate nursing care for adults aged 85+.
Your learning outcomes:
1
Use a positive approach ageing framework to nurse older adults that reduces their vulnerability towards health decline and dependence
2
Formulate nursing care plans that are based on a comprehensive age appropriate assessment which includes physical abilities, cognitive function, and social support
3
Combine knowledge, skills and practice of evidenced nursing care to improve wellness outcomes in older adults
4
Collaborate with the health team members, and relevant family or carers to promote maximum functional independence and wellbeing
Nursing Adults Aged 85 + Conference
Location
Date
Nursing Adults Aged 85 + Conference
11 Hours | 15 Mins
---
Get a Letter of Support
Are you looking for support from your manager to attend this event?
Enter your email below and we'll send you a letter of support
Mailing List
Stay up-to-date with the latest event information from Ausmed.