Print Brochure
Nursing People with Addictions Seminar
Includes: Assessing addictive behaviour; Withdrawal and detox; Harm reduction and resources; Pharmaceutical misuse; Communicating with people with addictions; and much more...
Overview
Nurses are in contact with people suffering from addiction illnesses in a variety of healthcare settings. The addiction is often associated with a multitude of complex acute and chronic problems, either as a by-product of the person's dependence or as a contributing factor. Attend this highly interactive seminar and find out:
The brain and addiction
Factors that tip the scales toward addiction
How to assess addictive behaviour
The best evidence treatment for addictions
Withdrawal management
Harm reduction and resources
Pharmaceutical misuse and addiction
Communicating effectively with people who have an addiction and much, much more
Need for Program
Alcohol and other substance misuse are now considered a major public health problem. Nurses in a range of specialities and settings are very likely to come into contact with people who have become addicted to one or more of the variety of substances of dependence. The consequences for the individual and the community are significant. It has been estimated that the annual economic cost of alcohol and illicit drug misuse to Australian society is over $20 billion. Understanding addiction, how it affects people and those around them, and the latest principles of effective management is essential to the recovery of people who suffer from addictions and to minimise harm.
Purpose of Program
The purpose of this seminar is to provide nurses with knowledge and skills that can be implemented in all encounters with people who have become dependent on legal or illicit substances of dependence.
Your Learning Outcomes
Use essential evidence-based knowledge and assessment skills during any patient encounter for the early recognition of and appropriate response to people who are suffering from an addiction
Understand the physiology and psychology of behaviours, emotions, and motivations associated with addictions to implement patient-centred care in any setting that enhances recovery and prevents harm
Use appropriate interviewing and communication techniques with people who have a history of addiction to facilitate treatment or progress in recovery
Practice best evidence relating to treatment and management of withdrawal and detoxification to facilitate a safe outcome for the patient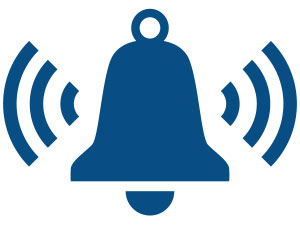 Get Event Alerts
Set a reminder email for this event
Schedule
Day One
---
8:30am - Registration and Refreshments
---
9:00am
What is Meant by "Addiction"?
It is not unusual to associate addiction with a range of negative behaviours such as gambling, alcohol, and drugs. But how many times have to you said, or heard other people say, "I am addicted to chocolate", or food, or as the song says "I am addicted to you". In this introductory session we will explore:
What do we mean when we say "we are addicted"?
Are all addictions equal and are all addictions toxic to the body?
What is the difference between addiction, substance dependence, and substance misuse or abuse?
Are substances such as tobacco products, anabolic steroids, and alcohol also classified as "drugs"?
---
9:45am
The Brain and Addiction
The increase in new knowledge provides an understanding of the impact of intoxicating substances on the brain. Several factors may affect the vulnerability of the brain to these substances. This session will give an overview of why some people become "addicted" or "dependent"' while others do not. It will also give consideration to:
How is the brain affected?
Is there a typical profile of a dependent person?
What conditions may influence dependence? For example:

Stressful life events across the life cycle
Social determinants of health in early life
Mental illness

Is there a genetic connection?
---
10:30am - Morning Tea
---
11:00am
Addiction in Australia: An Update
The harm from substance abuse is well recognised in Australia. However, how addiction is viewed and how resources are applied to its management is important in understanding services available to people who develop substance dependence. In this session, we will look at:
What is the current focus of substances of dependence in Australia?
What are the most common addictions amongst Australians and how does this vary between populations or regions?
What are the underpinning principles of the National Drug Strategy?
Is Australia's tough position toward illicit drug use the best policy choice?
---
11:45am
Pharmaceutical Medicine Misuse
As the types and availability of illicit and pharmaceutical drugs change so does the form of substance misuse. While the problem of psychoactive drugs has increased, people who misuse commonly available medicines on prescription or over-the-counter (OTC), e.g. stimulants and depressants, have also been emerging. These may be used in combination and may lead to death. In this session, we will discuss:
What are the most common misused licit and prescribed substances?
What is the extent of the problem and who is most vulnerable?
Do people who misuse prescribed or OTC pharmaceutical medicines present a different picture?
Now that OTC opiates are not available and it's becoming increasingly difficult to access prescribed opiates, what are the ramifications for people who have been misusing them up until now and for our communities?
What is your responsibility if you suspect a team member is diverting medicines?
---
12:30pm - Lunch and Networking
---
1:30pm
Communication and Engagement
Building therapeutic relationships and engaging people suffering from addictions is an important part of the process of minimising harm and recovery. Any sense of judgment or unfriendliness may result in distrust, frustration, and more deception, which can affect the treatment process for the addiction or another medical problem.
The aim of this interactive session is to practice communication skills within the context of working with people who are substance dependent
It will include motivational interviewing technique
---
3:00pm - Afternoon Tea
---
3:30pm
Treatment Options for Addiction
As addiction is a chronic disease, it is not feasible that people can be cured by stopping the substance for a few days. Recovery is slow, may often need to be repeated, should be holistic, and in many cases demands lifelong vigilance. This final session of the day will examine:
What are the key evidence-based principles for an effective treatment program?
Is there one single treatment that supports anyone with addiction?
How are medications used in treatment?
How do you challenge the alcohol and drug culture framework and support clients in their recovery program?
---
4:30pm - Close of Day One of Seminar
Day Two
---
9:00am - Commencement of Day Two
---
9:00am
Harm Reduction and Resources
Harm reduction for people with substance dependence is one of the pillars of the National Drug Strategy. Harm reduction works to reduce the adverse health, social, and economic impacts of drug use on communities, families, and individuals. Assisting someone to manage the effects of substance dependence and abuse in the healthiest way possible contributes to harm reduction. In this session, we will discuss:
The role of nurses in providing information, e.g. for wound care, sexual health, correct intervention if overdose occurs, or what to do if an artery is accessed during injecting
Where to find information about resources that people with addictions can access
Referring people with an addiction
Needle and syringe exchange programs and smoking reduction
---
9:45am
Withdrawal of Alcohol and Other Drugs
Withdrawal is an early step in the process of treatment. If no follow up occurs, the addiction will continue. This medical process can also be complicated by underlying disorders and be potentially fatal. This session explains:
How is a formal withdrawal program initiated and managed?
Is consent always required?
What happens when someone is experiencing withdrawal from alcohol and/or other drugs?
The physiology of delirium tremens, signs and symptoms, medical interventions, and prognosis
Withdrawal services in the public, private, and not-for-profit health sectors
---
10:30am - Morning Tea
---
11:00am
Assessment Skills in Addiction
Assessment of a person who has dependent behaviour requires skill and focus. While assessment tools are valuable, the conversation about substance use is also important. Here you will review some of the key aspects of assessment, including:
What tools and observations are key to an effective assessment of a person with an addiction?
If accompanied by family or friends, how involved should they be in the assessment?
How can you assess how intoxicated or confused the person is, and how reliable their answers are to questions about substance use?
How effective are diagnostic tests involving urine, saliva, and hair?
What are some of the issues encountered with medical assessment and investigations?
How do you estimate patterns of use and assess risk?
---
12:00pm
Case Scenarios and Holistic Care Plans
Using case studies related to a person with an addiction, this interactive session will bring together the knowledge learned so far and will demonstrate holistic nursing care planning. It includes:
Case scenarios that highlight challenges and require high levels of problem-solving skills
Dual diagnosis – substance abuse and mental health
Nursing priorities and working with the person with an addiction
Consolidation and clarification
---
1:00pm - Lunch and Networking
---
2:00pm
Management of Anxiety, Panic, and Physical Aggression
During assessment and treatment phases, it is likely that you will encounter a patient who is in distress. This may manifest as panic or anxiety and may result in verbal or physical aggression.
Panic and anxiety attacks – first aid
Hypersensitivity, anger, and aggressive responses – triggers for outbursts
Approaches to issues during therapeutic counselling and group work
Management of verbal and physical aggression
Safety and risk minimisation
The threat of harm to self or others
Post-incident support and follow up
---
3:00pm - Afternoon Tea and Coffee
---
3:30pm
When Acute Becomes Chronic
Occasionally, it is not possible to reverse a dependent behaviour. In this instance, realistic and sensitive care needs to be provided. This final session looks at:
What happens when detoxification merges into irreversible physical or mental limitations and impairments?
What are the chronic physical repercussions? e.g. renal failure, HIV/AIDS, hepatic failure, neuropathy
What brain damage can occur? Korsakoff's Syndrome and Wernicke's encephalopathy
---
4:30pm - Close of Seminar and Evaluations
Presenters