Print Brochure
Palliative Care - CPD for All Nurses Seminar
Includes: Advance Care Plans; Symptom Management; Holding Difficult Conversations; and Much More
Why Attend
Are you confused about which practices that you see in your workplace are considered to be palliative care? Do you want to build your confidence or validate your practice in quality palliative care? Attend this seminar and make a difference. It includes:
Plenty of discussion
Coming to grips with palliative care
Tips for good symptom management
Putting pain into perspective
Advance care planning – what it is and what it's not
How to have that sensitive conversation
Finding the resources
Current hot topics
Gain knowledge and apply it to your practice immediately. Book now!
Need for Program
Australia has an ageing population, which has resulted in an increase in chronic illnesses. Consequently, greater numbers of people now require palliative care. Specialist palliative services already exist, especially for complex care needs. However, due to the increased demand for palliative care services, modern policy direction and national standards indicate that non-specialist palliative care is everyone's business and should be available to all. This means nurses will be expected to provide a palliative approach to care when needed. It is essential that nurses are provided with the knowledge and skills required to provide good-quality palliative care when required.
Purpose of Program
The purpose of this program is to provide education to nurses so they can provide a palliative approach to care in any setting.
Your Learning Outcomes
You will be able to provide a palliative approach to care in any setting
You will more confidently manage symptoms and explain them to a person's family
You will confidently engage in therapeutic communication with patients and relatives at end-of-life
You will know how to plan and conduct a palliative care case conference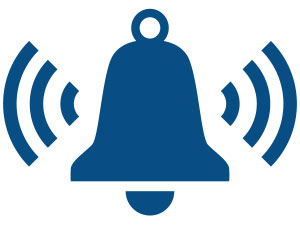 Get Event Alerts
Set a reminder email for this event
Schedule
Day One
---
8:30am - Registration and Refreshments
---
9:00am
Introductions, Expectations, and Current Knowledge
Connection and relationships are everything in palliative care, so we begin our journey by making connections. We will introduce ourselves and where we have come from. This will include a discussion on what our learning goals are.
---
9:30am
"Go Wish" Exercise and Discussion
---
10:00am
What Is Meant by "A Palliative Approach to Care"?
This session reviews the concept of a palliative approach to care. In this session, you will have an opportunity to clarify what is meant by palliative care and also discuss what it is not. This will enable your nursing care to be well-aligned with palliative care principles when required. It includes:
What does palliative care aim to achieve?
When do you know that a person requires palliation rather than other types of care?
What are the common disease trajectories?
What are the palliative approach toolkit trajectories – the three clinical processes?
---
10:30am - Morning Tea
---
11:00am
Principles of Palliative Care Film
We will explore real-life stories of how modern palliative care is delivered and how it supports individuals and families for the full duration of a life-limiting illness.
---
11:15am
Communication Skills
This highly interactive, illustrated session will assist you to use correct language when discussing palliative care with patients and their relatives. It includes:
Overview (30 mins)
Role play (30 mins) completing an advance care plan
Video clips (20 mins in total)
---
12:15pm
How to Conduct a Palliative Care Case Conference
Palliative care case conferences are an important aspect of care. This session looks at advocating for a patient and discusses:
What is a palliative care case conference?
When should a palliative care case conference be held?
Who should attend the case conference?
What useful resources are freely available to assist you with organising a case conference?
---
1:00pm - Lunch and Networking
---
2:00pm
Overview of Advance Care Planning
Supporting people to die in their place of choice
Actively involving all stakeholders in planning future care
Advance care planning – how it works on the ground
---
3:00pm
Advance Care Planning Exercise
---
3:30pm - Afternoon Tea
---
4:00pm
Care of the Terminally Ill
This session will provide a brief overview of the personal care needs, as well as communication with family for someone who is in the terminal phase of their disease.
---
4:30pm - Close of Day One of Seminar
Day Two
---
9:00am - Commencement of Day Two
---
9:00am
Introduction to Pain Management in Advanced Disease
In Australia today, there are ample medications available to treat pain in palliative care. As many people with advanced disease will suffer from some sort of pain, nursing confidence in administering appropriate medicines is essential. This session reviews the underlying principles of pain management in people with life-limiting illnesses. It explains the goals of care and how to interpret them for palliative care patients. It includes:
What are the principles underpinning good nursing practice for pain control in palliative care patients?
How can you truly assess a subjective "feeling" such as pain?
---
10:00am
Pain Assessment Exercise
---
10:30am - Morning Tea
---
11:00am
End-of-Life Care Plans
The Clinical Excellence Commission in New South Wales has developed a toolkit for care of the dying person. This session will explore the toolkit and considerations for implementation in your organisation.
---
11:30am
Implementation Discussion
---
11:45am
Nausea and Vomiting
Nausea and vomiting can be debilitating symptoms that have a considerable effect on quality of life. We will explore assessment and treatment options in relation to nausea and vomiting.
---
12:30pm - Lunch and Networking
---
1:30pm
Delirium and Terminal Agitation
How to assess and manage cognitive changes for individuals with a life-limiting illness, including considerations towards the end-of-life.
---
2:15pm
Dyspnoea – Respiratory Secretions
There are a range of changes that may occur to a person's respiratory function as their disease progresses. Respiratory disorders can be very distressing to both the patient and family. This session reviews:
Symptom management of dyspnoea
Alleviating anxiety
Resources available that help explain noisy breathing at end-of-life
---
3:00pm - Afternoon Tea and Coffee
---
3:30pm
Wrap Up – Self-Care
Looking after others is why many of us signed up to work in health care. Looking after yourself is often a more complex task!
---
4:00pm - Close of Seminar and Evaluations
Presenters