Print Brochure
PCAs/AINs Aged Care Seminar
2 Day Seminar for PCAs, AINs, and other Carers Working in Residential and Community Aged Care
Overview
Personal Care Attendants (PCA), Assistants in Nursing (AIN), and other carers in aged care are crucial to the wellbeing of older people. Attend this seminar and improve your understanding of:
How pressure ulcers develop and how to prevent them
Why skin is an important measure of health
Why deterioration occurs and what to do
Why falls happen, their consequences, and how to prevent them
Feeding and nutrition
Talking appropriately with residents and relatives
Elder abuse
Don't miss this timely seminar. Book now!
Need for Program
PCAs, AINs, and other carers now represent the main workforce in aged care. The increasing complexity of the special needs of older adults is resulting in a greater demand for more comprehensive quality care. Today's aged care workforce demands caregivers to have fitting and high calibre skills and knowledge to ensure the wellbeing of this vulnerable population.
Purpose of Program
The purpose of this seminar is to provide PCAs, AINs, and other carers who work in residential and community aged care with new knowledge and skills relating to the comprehensive care of older adults.
Your Learning Outcomes
Older adults whose condition is deteriorating will be rapidly identified and the appropriate action initiated
Meaningful conversations between residents, relatives and staff will be enhanced
Pressure injuries in older adults will be prevented as a result of improved knowledge of skin health
Residents requiring assistance with feeding will be properly nourished to maintain their wellbeing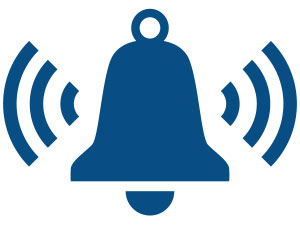 Get Event Alerts
Set a reminder email for this event
Schedule
Day One
---
8:30am - Registration and Refreshments
---
9:00am
Vital Signs – What they Mean!
This introductory session looks at the information that vital signs give about the health and wellbeing of an older person. As people age the body changes and this may be complicated by chronic illnesses and medicines. But there may be important warning signs of poor health observed through vital signs. This session includes:
What a pulse can reveal
Why high blood pressure may cause a stroke
Whether infections always result in high temperature
Fast breathing and skin colour
What deterioration looks like
---
10:00am
Communicating Changes in Vital Signs
This short session explains why you should tell your care coordinator – even if you don't think it's serious – that there is something different with a resident. It includes how to write your observation in the records.
---
10:30am - Morning Tea
---
11:00am
Essentials of Skin and Its Care
Careful maintenance of skin integrity is absolutely essential in an older person. Good skin care stops odours and prevents skin damage. But poor skin care can result in catastrophic outcomes and much suffering. This session looks at:
What happens to skin as a person ages
Skin as a barometer of health
How to keep fragile skin healthy
Preventing pressure injuries and skin tears
Responding rapidly to early signs of skin damage
---
12:00pm
The Impact of Medicines on Older People
This session will give you information about the increasing impact that medicines have on people as they age. You will understand why crushing medicines can have very serious consequences and why some medicines should never be combined. It includes:
How can medicines cause a person to be incontinent?
What is an alternative to crushing?
Why must medicines be given at the times specified?
---
12:45pm - Lunch and Networking
---
1:30pm
Feeding People – Different Techniques
It takes time to feed a person with dignity and to ensure they receive adequate nourishment. There is no quick way to do this. However, there are different ways. This session includes:
A short video on three techniques for hand feeding
What to do when someone has a swallowing problem
What to do when someone chokes
Feeding a person with late-stage dementia
This session includes practice of feeding techniques
---
2:30pm
Alterations in Weight and Food Refusal
People may lose weight because they are undernourished – that is – they are not getting enough food or the right food. However, they may also resist food. This session looks at what to do when a person refuses food and the reasons this may be occurring.
---
3:00pm - Afternoon Tea
---
3:30pm
Walking and Falling
Problems with an older adult's ability to move around can occur with aging or be caused by an illness. Being immobile or dependent on others for mobility can be a very depressing experience. As well, the fear of falling can make this even worse. Helping people to mobilise safely is a critical skill. In this final session, you will practice mobilisation techniques and how to prevent falls. This session includes videos.
---
4:30pm - Close of Day One of Seminar
Day Two
---
9:00am - Commencement of Day Two
---
9:00am
Mouth Care Made Easy!
Did you know that maintaining good mouth care in an older adult is essential to preventing illness? Oral health is more closely linked to ill health than you think. Therefore, good mouth care can prevent a raft of conditions. This session looks at:
How do you promote and assist an older adult with their mouth care?
What are the signs of poor mouth care maintenance?
What are the signs of poor mouth care maintenance?
Misplacing false teeth
---
9:45am
Delirium and Dementia – What's the Difference?
A case study – What is the difference? You work it out!
Dementia and delirium are common conditions that occur in older adults. But advanced delirium is often confused with dementia. This session will look at:
What is the difference between dementia and delirium?
Why might they be confused with symptoms of depression?
How do you manage symptoms of delirium, dementia, and depression?
What if a resident becomes suddenly confused?
---
10:30am - Morning Tea
---
11:00am
Maintaining a Clean Environment of Care
Maintaining high levels of cleanliness is not always easy. This session reviews a range of topics that are essential to the prevention of infections that can severely affect older adults. This will clarify the vital aspects of infection prevention and control. It includes:
Understanding the link between infection control, transmission of infection, and the importance of cleaning
Clean hands, clean equipment, and clean environment – Three key points for infection prevention and control
Who cleans what? Medical versus environmental cleaning
Difference between cleaning, disinfection, and sterilisation – which chemical is used for which purpose
The best methods for cleaning (sprays versus pour and wipe)
Your role in preventing infection transmission and your own health and safety (immunisations and exposure to chemicals and body fluids)
---
12:00pm
The Gastro Attack – A Case Study
A case study – the protocol to follow if an outbreak of "gastro" occurs. It includes:
Responsible bugs and their transmission
What constitutes an outbreak of gastroenteritis
Correct protocol
Don't forget the care of the person with gastro!
---
12:30pm - Lunch and Networking
---
1:15pm
Ethics in Aged Care – Elder Abuse
Elder abuse is an ethical issue that has profound implications for care. Understanding the concepts of elder abuse and what your role is in the provision of care, including reporting, works towards a culture of prevention. This important session includes examples of elder abuse and looks at:
Who is most at risk of elder abuse?
Who are the most likely perpetrators?
What are the types of elder abuse?
What would make you suspect elder abuse is occurring?
What action are you as a carer obliged to take?
---
2:00pm
Case Studies – What Would You Do?
---
2:45pm - Afternoon Tea and Coffee
---
3:00pm
Listening and Talking with Residents and Relatives
Conversations in aged care require you to be mindful of how you communicate and how this communication might be interpreted. This session looks at appropriate conversations, as well as how you can deepen social interactions with residents to enrich the aged care environment. It includes:
Developing a heightened awareness of what you can and cannot say – disclosures and boundaries
Creating an environment of meaningful conversations with residents
How to communicate with a dying person and their relatives
---
4:00pm - Close of Seminar and Evaluations
Presenters