Print Brochure
Mental Health: Understanding Personality Disorders Seminar
2-Day Seminar: A Complex Disorder Involving Self-Harm, Paranoia and Psychopathy
Why Attend
The challenges associated with personality disorders, and their profound impact on day-to-day practice in healthcare settings, are the basis for this program. You will learn about the definitions and types of personality disorders, and related management strategies.
This program is rich with practical skills and will contextualise some of the most difficult mental illnesses to manage. Don't miss this excellent opportunity to avail yourself with a range of new therapeutic strategies for your nursing 'tool box.'
If you have identified a professional need to improve your understanding of complex mental health conditions such as personality disorders as part of your planned learning activities, then this program will offer you an opportunity to gain continuing professional development (CPD) hours related to this topic.
Need for Program
Personality disorders manifest not only in our workplaces, but also in our personal lives, and can be very disturbing and difficult to manage. Have you ever met someone who was superficially charismatic and charming, only to realise you had been manipulated? Such behaviours can cause disruption in the workplace for staff caring for, or working with, people who have these conditions. There is a need for nurses to identify and clearly understand these complex mental illnesses and to update their knowledge on the best way to manage a person with these conditions.
Purpose of Program
The aim of this program is to provide nurses with up-to-date education about mental illness that relates to more complex and challenging conditions, such as personality disorders, including: early identification and assessment, signs and symptoms, diagnosis and ongoing management.
Your Learning Outcomes
Examine the characteristics of personality disorder including the signs and symptoms of the condition
Outline the best way to manage highly manipulative behavior in a person who is also superficially charismatic
Analyse a range of treatments that can be used to care for a person who has a borderline personality and debate their relative merits
Critique communication strategies and their effectiveness in the management of manipulative behaviours, aggression and antisocial behaviours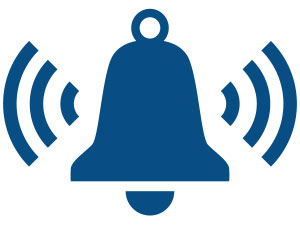 Get Event Alerts
Set a reminder email for this event
Schedule
Day One
---
8:30am - Registration and Refreshments
---
9:00am
Introduction
In this introductory session, we will address your specific learning needs through:
Introduction to the main themes of this seminar
Alignment of the seminar objectives with your own learning goals
Discussion of your coping skills in challenging situations
A team building or group exercise may be included.
---
9:30am
Understanding Personality Disorders
Personality disorders are some of the most controversial psychiatric diagnoses. They are usually associated with deeply ingrained, extreme, inflexible and maladaptive patterns of relating to and perceiving both the environment and themselves. This introductory session will review the condition.
How are the terms 'personality' and 'personality disorder' defined?
Foundational facts for developing an understanding of the differences between those who have a diagnosable personality disorder and those who do not
---
10:00am
Classifications of Personality Disorders
Personality disorders are sometimes complex and challenging to identify. The DSM-V (Diagnostic and Statistical Manual of Mental Disorders) will be used as the framework for this session.
What are the ten personality disorders described in the DSM-V?
Application of the diagnostic criteria: how do you know it's a personality disorder?
---
10:30am - Morning Tea and Coffee
Demonstration of online CPD resources available to Ausmed Education members
---
11:00am
Personality Disorders – The Challenges
Differences in opinions, staff culture and lack of understanding all contribute to feelings of frustration among healthcare professionals. In this session discussion, case studies and role-plays in relation to these disorders will increase your understanding of management in the clinical context, this includes:
Co-workers with personality disorders
Manipulative behaviour and staff-splitting: strategies and practical communication approaches to overcome the frustration
Countertransference
What works and does not work – role plays
Dissociative identity disorder
---
12:30pm - Lunch Break and Networking
---
1:30pm
Paranoia
Paranoia is associated with a wide range of mental illnesses, though often presents as a key symptom in people with a personality disorder. What is it and how do you work with it?
Where does paranoia come from and how do you classify it?
What would make you think that someone is exhibiting patterns of paranoid thinking?
How does this condition interrelate with schizophrenia, post-traumatic stress disorder or avoidant personality disorder?
Guidelines for coping with and helping people who are paranoid
---
2:00pm
Self-harm
What it is and what it is not. How to assess self-harming behaviour and alternatives to offer clients.
Interactive case discussion or video on self-harm
Reasons for self-harm (internal processes, communication behaviour, suicide)
Interrupting self-harm – a simple pathway to follow
Alternatives to self-harm
---
2:30pm
How to Manage Other Persistent Unstable Behaviours
People who persistently manifest with unpredictable and unstable behaviours pose particular challenges for those working in health care. This interesting session examines some scenarios that will assist you to understand their management.
An exploration of the problems encountered in those with a complex mental health disorder
The therapeutic relationship – what are the major elements which facilitate and sustain it?
Unmotivated for treatment and impervious to recovery – is this true?
---
3:00pm - Afternoon Tea and Coffee
---
3:30pm
The Use of Treatment Agreements
Understanding the role and purpose of behavioural agreements between clients and mental health workers
How you can adapt your own management plan to your setting
Getting the content right
Case studies involving treatment agreements
---
4:15pm - Close of Day One of Seminar
Day Two
---
9:00am - Commencement of Day Two
---
9:00am
Borderline Personality Disorder (BPD)
BPD is undoubtedly one of the most common mental health conditions that healthcare professionals encounter across all healthcare settings. Why is this? What are the signs and symptoms unique to BPD. What do research findings reveal about the most effective treatment approaches?
Treatment approaches for non-mental health clinicians
Discussion of evidence-based methods of treatment designed to help this difficult group of clients in a way which is optimistic and which preserves the morale of the therapist
The role of community case managers and consultation liaison services
---
10:30am - Morning Tea and Coffee
---
11:00am
Introduction to Dialectical Behaviour Therapy
Dialectical behaviour therapy is the current evidence-based choice of therapy for many people who experience symptoms of mental health disorders, including poor impulse control, chaotic or overwhelming emotions, depression, anxiety, self-harm and suicidal behaviours.
What is dialectical behavioural therapy (DBT)?
According to research, what complex or challenging mental health conditions can be helped with DBT?
Why is it effective for self-harm and suicidal behaviours?
The four stages of DBT – pre-commitment, the modules of skills training, ongoing therapy and moving on to life.
---
12:30pm - Lunch Break and Browse the Book Display
---
1:30pm
Dialectical Behaviour Therapy
This practical and highly interactive session will focus on learning the skills training modules of DBT which focus on personal growth, and will include relevant case study discussions.
Core mindfulness – mindfulness techniques for relaxation and focus (mindful eating exercise)
Interpersonal effectiveness – skills for maintaining relationships
Emotion regulation – balancing emotions and enhancing resilience
Distress tolerance – surviving and self-care
Case studies will include examples of how DBT can reduce hospital admissions, improve adjustment, help to maintain steady employment and relationships.
---
3:00pm - Afternoon Tea and Coffee
---
3:30pm
Case Scenarios – Bringing it all Together
Presentation of complex case scenarios to illustrate the key concepts of this seminar:
The person admitted with a physical illness who has a diagnosed, or undiagnosed, mental health disorder and the related approaches to assessment and treatment
Self-harm and suicidal scenarios
---
4:15pm - Close of Seminar and Evaluations
Presenters