Print Brochure
Respiratory Nursing Seminar
2-Day Seminar for Nurses and Other Health Care Professionals
Why Attend
Respiratory disease is common and most nurses will care for people with lung problems. Dyspnoea is distressing and respiratory failure is frightening. Attend this program and learn about:
Key anatomy, physiology, and principles relating to the respiratory system
Skills to assess people with respiratory issues
Current nursing management of:

acute respiratory failure
asthma and COPD
respiratory tract infections
pneumothorax and lung trauma

Acute oxygen therapy – a new paradigm (swim between the flags)
Effective use of inhaled therapy – inhaler device technique & enabling adherence
Basic interpretation of ABGs and CXRs
This seminar is relevant to all nurses and other health professionals who care for people with respiratory disease. Book your place now.
Need for Program
Respiratory symptoms are common and nearly a third of Australians live with a chronic respiratory disease. In 2015, for instance, COPD was the fifth leading cause of death. Most health professionals will care for or come into contact with people who have a respiratory condition. Understanding the impact that a respiratory disease has on the holistic care of a person is critical to their outcome. Effective evidence-based management that includes patients in decision-making can change the course of a person's recovery, the impact of the symptoms, their quality of life, and even their long-term survival.
Purpose of Program
The purpose of this seminar is to enable you to apply evidence-based knowledge and skills to your nursing practice for people with respiratory disease.
Your Learning Outcomes
Take a comprehensive history and assessment of a person's respiratory health and the impact this is having on their day-to-day life
Differentiate between a range of common acute and chronic respiratory signs and symptoms based on knowledge of the anatomy and physiology of the respiratory system
Translate evidence-based management principles to nursing interventions of common respiratory illness
Alleviate respiratory distress through direct interventions and by providing education to enable self-management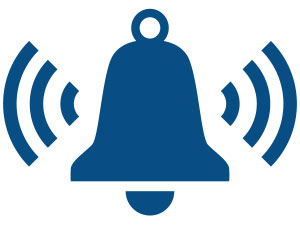 Get Event Alerts
Set a reminder email for this event
Schedule
Day One
---
8:30am - Registration and Refreshments
---
9:00am
Introduction to Respiratory Nursing Skills
With the prevalence of respiratory disease in our community, it is likely that no matter where you work, some of your patients will have respiratory disease as either their primary or secondary diagnosis. We will review the objectives of this seminar and discuss the prevalence of respiratory disease in Australia:
Respiratory disease is a significant cause of ill health and hospitalisation in Australia
It is estimated that more than 7 million Australians over the age of 35 may be at serious risk of lung disease
More women in Australia die from lung cancer than breast cancer
---
9:15am
Respiratory Anatomy and Physiology Overview
An overview of the anatomy and physiology of the upper and lower airways, relating this to the complex processes underpinning respiration, gas exchange, and ventilation. Review understanding of respiratory terms:
respiration (internal and external)
gas exchange
normal ventilation in the healthy person
negative pressure ventilation vs positive pressure ventilation
---
10:45am - Morning Tea and Coffee
---
11:00am
Oxygen - the Good and the Bad, the Pink and the Blue
This session considers what all nurses need to know about oxygen in relation to clinical care, including the rationale for selection of oxygen therapy in relation to individual patient needs and pathophysiology. Includes:
Acute respiratory failure and the role of carbon dioxide and oxygen
Oximetry and the physiology of haemaglobin, monitoring oxygen saturations
Exploring the concepts of hypoxaemia, hypoxia and respiratory failure
Oxygen delivery systems – choosing the correct therapy
---
12:30pm - Lunch Break and Networking
---
1:30pm
Arterial Blood Gases - Basic Interpretation
ABG analysis is complex and daunting for many nurses, however, through an understanding of the science we can demystify it. This session will include facilitated practical ABG analysis to consolidate your learning. Includes:
Dalton's Law of partial pressures
Normal ABG values
pH of the blood and the influence of acidosis on gas exchange
A guided approach to the steps of analysis of ABG results
---
3:00pm - Afternoon Tea
---
3:30pm
Acute Respiratory Failure
What causes the respiratory system to fail and why? Understanding the pathophysiology can enhance your clinical reasoning skills and guide best-practice management decisions. Here we examine the pathophysiology of common causes of acute respiratory failure, including:
Acute pulmonary oedema
Pulmonary embolism
Airway obstruction and foreign bodies
Assessment of respiratory compromise
Pathophysiology of cough, stridor, dyspnoea, wheeze and sputum production
What pain is that?
Immediate care of the breathless patient
---
5:00pm - Close of Day One of Seminar
Day Two
---
9:00am - Commencement of Day Two
---
9:00am
Day One Review and Day Two Objectives
---
9:10am
Asthma – What Is It? Types, Triggers and Treatment
Asthma is a common condition across the lifespan and may be exacerbated during illness. All nurses will care for people with asthma either as their primary or secondary diagnosis, so an in-depth understanding is essential:
Acute asthma and management
Chronic asthma and prevention
Childhood asthma
Assessment of asthma
Exacerbations of asthma
Medicines used in asthma and other reactive respiratory diseases
Asthma plans and discharge instructions
Interactive case studies
---
10:30am - Morning Tea
---
11:00am
Chest Infections and Pneumonia
Respiratory tract infections are common and are often the reason for admission. They can also develop secondary to other chronic disease or acute illness. This session will cover:
Assessment and management of the patient with infective lung disease
Pneumonia and related pathophysiology
Types of infective lung conditions, such as influenza
Influenza
Management including antibiotic choices
ARDS – introduction of concepts
Considerations in care of the elderly or immunocompromised
Paediatric respiratory conditions – bronchiolitis and croup
Transmission precautions
Interactive case study
---
12:30pm
Chronic Lung Disease
Respiratory diseases such as chronic obstructive pulmonary disease require lifelong, specialist management. Other chronic respiratory diseases will also be discussed. Includes:
Defining COPD and looking at stages
Asbestosis and carcinoma
The physiology of anoxic drive, hypoxic drive and CO2 retention
Can I put oxygen on?
Long-term management of COPD
Medication and lifestyle changes
---
1:00pm - Lunch Break and Networking
---
2:00pm
Lung Trauma and Pneumothorax
Injuries to the respiratory system, or surrounding tissues can have implications for respiration, gas exchange and ventilation. Learn about the implication of these injuries, their immediate management and specific interventions including chest drainage.
Penetrating injuries
Crush injuries
Burns and inhalation burns
Foreign bodies
Pneumothorax – the physiology of pleural negativity
Concepts of chest drainage
Immediate management of chest trauma and pneumothorax
Interactive case study
---
3:30pm - Afternoon Tea
---
4:00pm
Respiratory Disease?
When are respiratory symptoms not directly caused by respiratory disease? Some neurological or cardiac conditions can have respiratory effects, as can many medicines.
Respiratory symptoms due to side effects of medicines
Cardiac conditions with respiratory symptoms
Neurological conditions with respiratory effects
---
4:20pm
Chest X-rays - What Can We See?
When are respiratory symptoms not directly caused by respiratory disease? Some neurological or cardiac conditions can have respiratory effects, as can many medicines.
Interpretation of acute diseases and injuries
Other modalities for radiological assessment
---
4:40pm
Monitoring and Assessment of Respiratory Conditions
This final interactive session will tie the last two days together with assessment tools and techniques.
Selection of assessment tools
Spirometry concepts
Short practical session on respiratory assessment
5:00pm - Close of Seminar and Evaluations
Presenters