Shepparton Nurses' Conference
2 Day Conference for All Nurses - Learn Locally with Ausmed
Overview
Every year Ausmed Education holds a nurses' conference specifically designed for your location and aimed at assisting you to get rapidly up-to-date on current nursing topics. Attend this local nurses' conference to gain a broad range of clinical and professional updates relevant to your practice. Take time out and network with like-minded colleagues. Find out:
What are some of the health priorities that you need to know about?
What nursing interventions make a difference especially to those with chronic conditions?
Why is evidence so important to the way you practice?
What is the latest information about a range of current treatments?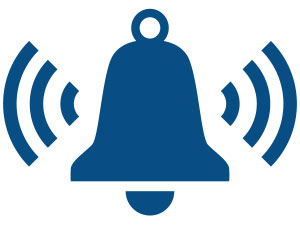 Get Event Alerts
Set a reminder email for this event
Schedule
Day One
8:30AM Registration for Day One
---
Matilda Schubert
Health Promotion - The Way to Go?
Health promotion is the process of enabling people to increase control over the determinants of health and thereby improve their health. This session will include:
What is health promotion?
What are general principles?
What are examples of health promotion in action?
What is prevention all about?
What's the difference between equality vs equity?
Why are nurses vital to providing patients with the skills and resources that empower them to make healthier choices?
Sue Crowther
Diabetes: The What and The Why?
The statistics on diabetes in this country are astonishing. This condition affects the lives of many people. Early diagnosis is key to reducing the risk of complications and poor health outcomes. Find out the latest information about diabetes including:
Type 1, Type 2 and gestational diabetes: What are they and how are they diagnosed?
Who gets this condition?
What education can a nurse provide to patients prevent pre-diabetes?
Dietary friends and foes
10:45 Morning Tea
---
Sue Crowther
Insulin and New Technologies: Current Information
Insulin management has developed considerably in the last decade. There are now a variety of insulin delivery devices available that can effectively manage diabetes. This session will:
Explore the latest insulin technology
Provide a practical demonstration of insulin delivery devices
Craig Maloney
Acute Mental Health Assessment: For All Regional Nurses
Nurses working in acute care settings, as well as smaller hospitals in regional parts of Australia, will be required to care for people with serious mental illnesses. Therefore, it is essential that all nurses, not just nurses working in mental health settings, have the knowledge, skills, and confidence to perform an acute mental health assessment. This practical session looks at best practice management and models of care for people with acute mental health crisis and will draw on relevant case studies to demonstrate how to assess an acutely unwell person with a mental health disorder. It includes:
What are the basic principles of a mental health assessment when someone is acutely unwell?
What is distress and in what clinical situations can this be seen?
1:00PM Lunch and Networking
---
Danielle Kennedy
Getting it Right – Assessment of Older People
An assessment of the older person can be tricky. But, you are in a pivotal position to respond to the holistic health needs of an older adult during this time. Using case studies, in this practical and dynamic session, we will explore:
When short of time, what should you NOT miss in your assessment?
What are the physiological changes related to the ageing process?
What are the commonly missed clues in the assessment of older people and why they are missed?
What is an age-appropriate assessment?
3:00 Afternoon Tea
---
Danielle Kennedy
Complex Cases: Joining the Dots
Complex care can be very challenging towards any health professional, even with years of experience. This challenging notion forces us to continually learn and understand how chronic, complex diseases affect a person with a holistic approach. How can we, as nurses, put the pieces together to provide high-quality care? This session we look at the complex nature of certain chronic diseases and look at how nurses can make a difference.
4:30 Close of Day One of Conference
---
Day Two
9:00AM Commencement of Day Two
---
Debra Muir
Common Health Conditions and Correlating Continence Management
Acute and chronic health conditions often have underlying continence problems because urinary incontinence is a symptom-based disorder. This condition can also affect other health conditions and cause a loss to people's quality of life. In this session:
How can identification of these problems at an early stage lead to better client outcomes?
Early intervention: What does this mean?
What are the most appropriate interventions?
Debra Muir
Maintaining Social Continence
This session gives you an opportunity to assess, review, and evaluate the usefulness of current market products. It includes:
Do continence aids ever promote incontinence?
How do you know what product to use?
How to choose the most cost-effective product?
Should a continence product replace toileting?
10:45 Morning Tea
---
Craig Maloney
Preventing Suicide and Managing Suicide Attempts
Treating patients with suicidal tendencies can provide many challenges for nurses. Sorting the myths from the facts will enable you to provide the best possible care to these patients. This session explores:
What are the overt and covert signs that a patient had suicidal intentions?
What do you need to know about nursing interventions for patients who are suicidal?
What about those who have actually tried to kill themselves?
How to sustain unconditional positive regard in the face of unresponsiveness and negativity?
Where can you get information and guidelines on the link between depression and suicide?
Michelle Parish, Melissa Gilmour and Kerry Patford
Breast Cancer and the Role of Screening
Following the diagnosis of breast cancer, many women seek support, education, and advice on many issues. This session looks at:
What specialist support is available for women with breast cancer?
Why is this role so important?
What does the evidence say about the support and education provided to women with breast cancer and how these improve wellbeing?
1:00PM Lunch and Networking
---
Tania Telford
Medication Update: Existing and New Oral Anticoagulants
Medications remain one of the cornerstones to preventing and treating blood clots. The medicines that affect the blood and prevent clotting are frequently administered by nurses, yet there are many potential complications of these. Understanding the mechanism of these regularly used medicines is paramount to providing safe patient care. This session will review some important clinical considerations, including the use of reversal agents, associated with these medicines, as well as:
Antiplatelet agents, e.g. aspirin, clopidogrel
Anticoagulant agents, e.g. warfarin
3:00 Afternoon Tea
---
Craig Maloney
An Update on Depression
One in five Australians at some time will have a major episode of depression. How does depression differ from "the blues" to which everyone is prone? This session includes:
Summary of the emotional and physical manifestations of this serious mood disorder
What are the different types of depression?
Is it possible to experience an episode of depression without it reoccurring?
What is the practical nursing care when someone who is physically ill is also depressed?
When does depression cause suicidal ideas?
4:30 Close of Conference and Evaluations
---
The Goal
Need for Program
Safety and quality are essential and are directly linked to knowledge. The need for you to continually seek new information in regard to the nursing care you provide is a given, no matter where you work. This is a time when: Healthcare budgets are under increased stress The community purse is shrinking Throughput is no longer the goal of care and is being replaced with quality outcomes. It is more important than ever that you take a leadership role in providing high-value care that is outcome focused. Addressing emerging gaps in knowledge through up-to-date information is crucial if safe, quality outcomes are to be achieved.
Purpose of Program
This program provides you with current knowledge relating to a range of professional and clinical practice topics that will improve how you provide holistic nursing care.
Your learning outcomes:
1
People with health risks will receive preventative nursing action in your care to avoid illness
2
Better patient outcomes will be achieved through the application of up-to-date knowledge relating to specific nursing interventions
3
Interprofessional collaboration will be optimised to enhance patient outcomes
4
Patient outcomes will be underpinned by evidence-based practice, recognised standards, and guidelines
Shepparton Nurses' Conference
Location
Date
Shepparton Nurses' Conference
11 Hours | 0 Mins
---
Get a Letter of Support
Are you looking for support from your manager to attend this event?
Enter your email below and we'll send you a letter of support
Mailing List
Stay up-to-date with the latest event information from Ausmed.