Social Justice in Nursing and Healthcare Conference
2 Day Conference for All Nurses
Overview
Inattention to social justice creates many of our health problems in Australia today. It affects – for example – a person's wellbeing, how you deal with chronic illness, and how long you will live. Attend this conference and find out about:
Whether poor health is a person's destiny
Whether health is a medical or a social problem
Health disparity and health inequality
Cultural sensitivity
Ageism and its effect on health
The power of the nursing profession to make change
Individual opportunities to improve social justice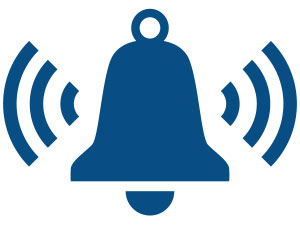 Get Event Alerts
Set a reminder email for this event
Schedule
Day One
8:30 Registration for Day One
---
Taruni Falconer
Social Justice: Does it Matter?
People in other countries often describe Australia as the fortunate "Switzerland of the Pacific". Away from our work settings, we are mostly free to select who we mix with, what TV channels we watch, where we shop, and what we eat. This "niched" ability to select our interactions outside our work contexts can leave us feeling that we are not really in communities. By comparison, many in the world still depend on each other for day to day survival. This session will explore:
What is social justice?
Why does it matter?
How does it show up in our work?
What are the basic principles of social justice?
What are some selected global comparisons?
Dr Karen Block
Enabling Equity and Access to Health Care – Is This a Utopian Dream?
In a country that is geographically vast where people of many different cultural backgrounds and speaking different languages exist can we ever truly offer fair and equitable health care? This session looks at:
What are the facts around access to health services in Australia?
Who is most likely to be disadvantaged?
What does this mean for frontline staff?
10:30 Morning Tea
---
Linda Starr
Professional Codes of Practice and Human Rights
Many legislations and codes affect professionals working in health care. When these guidelines are transgressed, as we witness in royal commissions, they shine a light on gross abuses of power over the vulnerable. This interactive session looks at relevant legislation and standards and explains:
What is the history of codes of practice as they relate to social justice issues?
Who reads them?
Why are they fundamental to quality care?
Taruni Falconer
Social Justice and Cultural Awareness
By citizenship, Australian workplaces are the most culturally diverse in the world. This means working day to day with people from cultures different from our own. This often proves challenging in our communications with colleagues and with recipients of our care. This session explores the concept of "otherness". It then looks at how behaviours can be modified to become inclusive of all. This session will explore:
How workplaces can become more inclusive of marginalised groups
The role of health providers to create equitable workplaces that improve health outcomes for all
Linda Starr
Social Justice Programs
What makes a social justice program successful and why are these programs needed to champion the cause for the vulnerable, disadvantaged, and discriminated? This session takes a look at approaches to social justice programs across the globe.
1:00 Lunch and Networking
---
Panel Facilitator- Mimi Laurilla
Panellists- Lita Vickers, Aaron D'Altera and Storm Robbins
Defining a Person by Their Disability – Is it a Medical or Social Issue?
How people respond to those with disabilities impacts the manner in which a disabled person views themselves. Are disabled people viewed through a medical or social lens and why does this matter? It includes:
Defining medical versus social disabilities
Breaking down barriers
Promoting positive unconditional positive regard
3:00 Afternoon Tea
---
Matiu Bush
Transforming Nursing Models of Care: Seeking Equity of Outcomes and Equity of Opportunity
Nursing models of care need to evolve to integrate emerging technologies and innovations in healthcare delivery. As nurses seek equity of health outcomes for all in their care, there is a need to provide equity of opportunity to the latest technology and innovation for at-risk populations. To be successful, care models need a major overhaul informed by new disciplines, such as human-centred design, design-thinking, and innovation. In this session, we will discuss:
What are the most contemporary care models in the world today
What needs to change to deliver the best experience and outcomes for patients
4:30 Close of Day One of Conference
---
Day Two
9:00 Commencement of Day Two
---
Mark Aitken
Effective Communication to Create Positive Working Relationships and Self-Care
What is effective communication and why does it matter? Why is it important to create positive relationships at work? Sometimes, workplace stress, bullying, and harassment occur as a result of poor communication. Why is this a problem and how can it be prevented and managed when it occurs? Why does work-related stress or the feeling that you are being bullied sometimes lead to a sense of injustice? What can you do about this? What if you never get justice? How do you let go of the need for justice and live a life free from that need? Why is self-care integral to this and how do you establish a self-care care plan? This session looks at effective communication, positive thinking, and self-care- integral elements to creating positive workplace culture and discusses the following topics:
Effective communication and how can you incorporate it into your workplace?
How can you contribute to and maintain a positive culture in your workplace?
Why is it important for healthcare workers to communicate effectively?
Why is it important to let go of the need for justice and how can this empower you?
What is self-care and how do you establish it as a routine?
Dr Beatrice Alba
Promoting Anti-Ageist Attitudes in Resident Care
When most caregivers were born in a previous generation, there are inevitable gaps in social awareness. Such blind spots can lead to insensitivities and even prejudices. This session looks at how we can overcome ageism in resident care and discusses the following topics:
How is ageism a social justice issue?
What impact does ageism have on the health and wellbeing of residents?
What can be done to prevent it?
10:30 Morning Tea
---
Jami Jones
Healthy, Equal Youth
Creating LGBTQIA cultural safety for young people in healthcare settings. It includes:
What is the incidence and impact of discrimination and abuse on the health and wellbeing of LGBTQIA young people?
What are the barriers young LGBTQIA young people face when accessing health care?
What can we as healthcare workers do to provide safe, accessible, and appropriate services for LGBTQIA persons in healthcare settings?
What are the available resources in place to help our patients who are LGBTQIA should they need additional assistance?
Elizabeth Foley
The Latent Power of Nurses to Make Change
From large metropolitan hospitals to small health clinics in remote regions, from community settings to aged care facilities, nurses are there to provide care to people across socioeconomic borders. Nurses make a positive difference in people's lives and their stories have helped change public policy. There is, however, more work to be done in tackling health inequity and promoting social justice. This session discusses the power of the nursing profession to make change, through the following topics:
How can nurses influence public policy?
In what way are nurses already promoting social justice?
Why is it important for policymakers to listen to nurses in the field?
1:00 Lunch and Networking
---
Mary-Anne Rushford
Homelessness and Social Health
Homelessness has a reputation for being an invisible issue, but it is on the rise in several Australian cities, including Melbourne. This session will discuss:
Why is homelessness a social health issue?
Why is it that some people who have jobs still experience homelessness?
What can we do as healthcare workers to help support those experiencing homelessness?
3:00 Afternoon Tea
---
Anne Hooker
Leaving Prison and Moving On: Impressions from the Inside
Prison systems used to be akin to revolving doors; released inmates commit crimes and are sent back into the prison system. Current prison systems are now realising the importance of rehabilitation in reducing recidivism rates. This session is about how one prison's youth unit relied on the belief that young offenders can be rehabilitated and will discuss:
What is the youth unit model?
In what way is the youth unit model different from other prison models?
What can healthcare workers do to help reintegrate former prisoners into society when they leave prison?
4:15 Close of Conference and Evaluations
---
The Goal
Need for Program
Serious differences in health and mortality are evident in today's Australia. Addressing the root causes of diseases rather than simply treating them is clearly a priority. Access to health promoting lifestyles remains a real issue for many Australians where access is limited by circumstance. Understanding social justice and how it impacts the wellbeing of our community is a nursing imperative for ensuring whole communities are better served.
Purpose of Program
The purpose of this conference is to consider the nature of social justice as it relates to nursing and general health care.
Your learning outcomes:
1
Critically reflect from an informed perspective on the traditional medical model of health care to formulate better practices
2
Correlate disease with social determinants of health
3
Identify areas of health inequity and inequality in your practice setting
4
Using social justice principles develop strategies for advocacy to promote better health outcomes
Social Justice in Nursing and Healthcare Conference
Location
Date
Social Justice in Nursing and Healthcare Conference
11 Hours | 0 Mins
---
Get a Letter of Support
Are you looking for support from your manager to attend this event?
Enter your email below and we'll send you a letter of support
Mailing List
Stay up-to-date with the latest event information from Ausmed.