Sunshine Coast Nurses' Conference
2 Days – Learn Locally with Ausmed
Overview
Ausmed believes it is essential that nurses living in the Sunshine Coast region have access to effective and engaging CPD on an annual basis. We look forward to receiving your support to ensure that this Local Nurses' Conference is brought to Sunshine Coast every October. Book your place at this year's event and:
Gain new knowledge for contemporary practice
Network, share experiences, and connect with like-minded colleagues
Help meet your CPD requirements
Enrich your professional practice and personal growth
Improve health outcomes specific to your local community and much, much more…
We recognise that attending a conference requires planning and the support of your organisation. See below to find out how you can gain support to attend this event.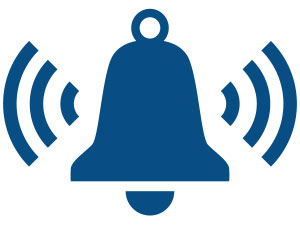 Get Event Alerts
Set a reminder email for this event
Schedule
Day One
8:30 Registration for Day One
---
Jodie Allen
Essential Physical Assessment Skills
Nurses are essential in the early detection of clinical triggers that may suggest a patient is deteriorating or has already become acutely unwell. Appropriate and timely assessment is known to reduce morbidity and mortality, thus improving patient outcomes. This session reviews important assessment considerations, including:
Why we assess our patients
Vitally important "vital signs" – why some clinical cues are neglected
Top tips for quick recognition of acute deterioration
Review of key principles of assessment, including documentation and National Standards
10:30 Morning Tea
---
Jodie Allen
Fluid and Electrolyte Balance
Failure to recognise and appropriately treat fluid and electrolyte imbalances can have fatal consequences. Knowledge and understanding of normal physiological processes is essential for accurate patient assessment. This session will refresh your knowledge and assist you to get up-to-speed of the different types of fluids and their uses. Topics include:
What are the normal physiological processes of fluid balance?
What is hypovolaemic shock? How would you recognise it and what might the causes be?
What intravenous fluids should be used and when?
How do you recognise electrolyte disturbances early?
Jodie Allen
Surviving Sepsis – The Importance of Early Recognition
Sepsis is a potentially fatal condition caused by a whole-of-body inflammatory response to severe infection. Preventing mortality related to sepsis begins with early detection and timely interventions. This session uses case scenarios to explain the pathophysiological mechanisms by which sepsis develops. It will look at how you can detect the early warning signs of sepsis. Finally, it will assist you to understand the evidence-based management of this potentially fatal condition. It includes:
What are the new definitions of sepsis?
Early recognition – what are the clinical signs of sepsis in adults?
What next? How is sepsis managed?
12:30 Lunch and Networking
---
Debbie Rigby
The Clinical Nurse Detective – Methotrexate Toxicity
The potential for harm with any medication is a constant concern regardless of the administered drug. Methotrexate raises particular interest due to its potential to cause adverse outcomes. This session will look at Methotrexate toxicity, as well as a relevant real-life case study regarding medication safety. It includes:
What are the pharmacokinetics of methotrexate?
What adverse reactions can occur?
How does toxicity present?
Can toxicity be reversed?
2:45 Afternoon Tea
---
Debbie Rigby
Older People and Medicines
As people age, their ability to metabolise medicines changes. As many older adults take multiple medicines, it is essential that their effect on one another be understood by those administering them. In this session, you will consider how you can avoid the problems that may arise, and why medication review in older people is essential. It includes a note on distractions at the drug trolley and explores:
Metabolism and medicines – how do we change?
Medication delivery mechanisms – does one size fit all?
What are the dangers of crushing medicines – are there other options?
What are the top ten interactions to watch for?
4:00 Close of Day One of Conference
---
Day Two
9:00 Commencement of Day Two
---
Louise Webber
The Chronic Wound: A Nursing Challenge
This session looks at the difficulties faced by older people once their skin has broken down and a chronic wound is established. It will discuss ways to manage the care of a person's wound in difficult healing circumstances. If systemic disease is also present, wounds can rapidly develop from seemingly insignificant behaviours such as prolonged sitting. Topics include:
What causes a wound to be detained in one of the phases of healing?
What is the correct nursing care of such a wound?
How can you avoid skin breakdown, including assessment for pressure injury?
Louise Webber
More than Just Turning – Preventing Pressure Injuries
Reduced mobility is a common occurrence with ageing. As an older adult loses strength and the ability to move frequently, pressure injuries form in areas that are under sustained amounts of pressure. This session explains:
What is a pressure injury?
Who is at risk of developing a pressure injury?
How can you reduce the risk of a pressure injury in an immobile patient?
How do you reposition a person to reduce accumulated pressure in a certain area?
When do you need to report a pressure injury?
10:45 Morning Tea
---
Jenny Cameron
Motivation and Diabetes
The diagnosis of diabetes can be overwhelming. The copious amounts of information regarding the disease, the complications, and the medications can make motivation a difficult area of discussion. This session includes:
How to initiate best-practice approaches to lifestyle changes
How to engage patients in education and motivation
How to improve the self-management of diabetes
Jenny Cameron
Being Hyper-Vigilant for Hypoglycaemia
Complications associated with diabetes, such as hypoglycaemia, can be severe. Prevention is paramount and can reduce the likelihood of a person experiencing a hypoglycaemic episode. This session will dive deeper into the prevention of diabetes emergencies, with a focus on hypoglycaemia. It includes:
What is hypo unawareness?
How can you identify hypoglycaemia?
Complications associated with reoccurring hypoglycaemia?
12:45 Lunch and Networking
---
Jodie Allen
ST What? Identifying Important ECG Changes
There are certain ECG changes that may be present in the context of acute coronary syndromes (ACS), which must be correctly identified and reported urgently. This session will use case studies to take a look at some of these important changes, helping you to immediately gain confidence and apply this knowledge to your clinical practice. It includes:
What ECG changes may indicate a person is experiencing or has experienced chest pain?
How do you identify ECG changes relating to myocardial ischaemia, injury, or infarction and what might this mean?
3:00 Afternoon Tea
---
Jodie Allen
When Disaster Strikes at Night – Communicating Under Pressure
All types of disasters can strike in the night. It becomes increasingly more difficult when you're under the pump with your patient load and need to get tasks finished. This session will look at a low fidelity, high occurrence situation to get you working together. It includes:
How do you delegate tasks during an adverse event?
How do you promote teamwork and why is it so useful?
Why is communication key?
4:00 Close of Conference and Evaluations
---
The Goal
Need for Program
Engaging in CPD is essential for all health professionals to maintain, improve, and broaden their knowledge, skills, and practice. CPD assists health professionals to stay up-to-date with changes in clinical practice and emerging new evidence in order to enhance their patient outcomes. It is also a professional registration requirement. There is a need for formal CPD to be provided directly to regional Australian nurses, midwives, and other health professionals who may not otherwise be able to access engaging and effective continuing education.
Purpose of Program
The purpose of Ausmed's local nurses' conferences is to provide health professionals who work in regional Australia with current knowledge about a range of professional and clinical practice topics that will improve the provision of holistic care.
Your learning outcomes:
1
People with health risks will receive preventative care and education to avoid illness
2
Better patient outcomes will be achieved through the application of up-to-date knowledge related to specific interventions
3
Interprofessional collaboration will be optimised to enhance patient outcomes
4
Patient outcomes will be underpinned by evidence-based practice, recognised standards, and guidelines
Sunshine Coast Nurses' Conference
Location
Date
Sunshine Coast Nurses' Conference
10 Hours | 45 Mins
---
Get a Letter of Support
Are you looking for support from your manager to attend this event?
Enter your email below and we'll send you a letter of support
Mailing List
Stay up-to-date with the latest event information from Ausmed.