Teenage Boys - Promoting Healthy Behaviours Conference
2 Day Conference for Nurses and Other Health Professionals Working with Teenagers
Overview
Nurses often work with teenage boys who undergo significant, but often underestimated, health challenges as they pass from childhood to adulthood. This conference is for nurses and others who work with children and looks at:
How to support boys through their journey to adulthood
What comprises healthy development:

physiologically
psychologically
socially

The common risk-taking behaviours
Early identification and prevention of addictive behaviours
Whether conduct disorder is a mental health problem – knowing the difference
Sexually transmitted excitement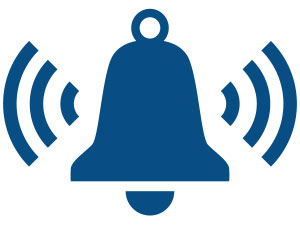 Get Event Alerts
Set a reminder email for this event
Schedule
Day One
8:30 Registration for Day One
---
Geoff Ahern
Teenage Years – The Bridge Between Childhood and Adulthood
How is it that some teenage boys seem to cruise through teenage and young adult development and others seem to challenge every moment? This introductory session looks at expectations and responses concerning boys as they move into young adulthood. It includes:
What are the major challenges facing the healthy holistic development of young men today?
Does nature versus nurture have a role in development?
Whose responsibility is it to monitor and coach?
Geoff Ahern
A Changing Brain – Proliferating and Pruning Matters
While the size of the brain may have nearly reached adult size in childhood, there is still a lot of transforming that needs to take place during adolescence. Teens have to function with an intensive phase of brain development and understanding the process highlights the shifts and changes that can occur. This session reviews the anatomy and development of the brain including:
What is the normal transformation process?
How can negative foetal and early childhood impacts affect healthy brain development?
What are the traumatic and non-traumatic injury risks to the teenage brain?
10:45 Morning Tea
---
Sonia Miller
Screen Time and Teen Boys – What is the Problem?
In this technological age, there is much debate about the amount of time teenagers (and children) spend in front of a screen and how this affects their development. It has been discussed in association with research and an increasing incidence of teen depression, suicide, obesity, and aggressive behaviour. In this last session, the influence of screen time on teen health will be explored. It includes:
Do teenage boys spend more time in front of a screen than girls or adults?
What is considered to be acceptable screen time and how was this decided?
What makes screen time toxic and how is this manifested?
Where does screen time at school fit into the debate?
Sonia Miller
Rites of Passage – Is Risk Taking Inevitable for Boys?
Unintentional injury is the most common cause of death and disability in teenagers. Awesome hormones, cool choices, and hot hazards – why is it that many teenagers feel invincible? This session questions why boys seem to be risk takers. It includes:
What are the psychological and social triggers for boys high levels of risk-taking?
How to identify when choices and behaviours are dangerous?
What can be done to encourage protective behaviours and diminish adult moral panic?
1:00 Lunch and Networking
---
Sonia Miller
Outta Place: Outta Here! The Psychosocial Dimension
As male adolescents may struggle with a sense of who they are and their role in the world, the development of relationships with friends and partners during teen years is critical. Feeling devalued, bullying, and violence can increase the risk of developing mental health problems, such as depression and suicide. This session explores:
How can we make sense of adolescent thinking?
Why is a social history important?
Do adolescents experience the same moral dilemmas as adults?
Cyberbullying – what are the suggestive signs and how to respond?
What is suicide ideation
3:00 Afternoon Tea
---
Dr Ben Goodfellow
When it All Falls Apart – Conduct Disorder or a Mental Illness?
Is aggressive conduct, such as classroom disruption, bullying, failing to follow direction, and outright disregard for another, a sign of anarchy or something else? These behaviours may be caused by a raft of reasons that could be complex and difficult to ascertain. It is important to know where to draw the line between extreme yet normal teenage behaviour versus a mental health disorder. This session explores these concepts and includes:
What is Oppositional Defiant Disorder (ODD) and Conduct Disorder (CD)?
What is the difference between a conduct disorder and a mental health disorder?
Which behaviours, emotions, and thinking patterns might be diagnosable psychiatric/mental health disorders?
How can you engage with teenage boys when dealing with conduct?
4:30 Close of Day One of Conference
---
Day Two
9:00 Commencement of Day Two
---
Sven Pohlsen
Teenagers and Diabetes – A Bumpy Road Ahead?
Managing diabetes may become an unwanted challenge for some teenagers as they transition into adulthood. This may be related to not only physical changes, such as hormonal imbalance, but also peer pressure and the desire not to be different. In addition, the move from specialist paediatric to adult care may be compromised. This session includes:
How does male adolescent hormonal imbalance impact on diabetes management?
"Fries with that?" A look at male teenage diets and diabetes
How can you build resilience in your young people with diabetes?
How do you keep your teenager with diabetes visiting the specialist service?
Geoff Ahern
Who Am I? Adolescent Sexuality and Gender Identity
The central coming out journey is life-long for LGBTI but can be most challenging in adolescence. Identifying as lesbian, gay, bisexual, and/or transgender at this stage of life does not in itself cause harm, but the attitudes and actions of others and broader society can present risks to health and wellbeing. This session looks at:
A model of the coming out process
Key terms and language
The impacts of heterosexism, cisgenderism, homo/bi/transphobia
LGBTI mental health snapshot
10:30 Morning Tea
---
Kristen Adams
Feeding the Body – Undernutrition, Eating Disorders, and Obesity
Undernutrition is also an adolescent health issue in developed countries. It frequently presents before the teenage years and increases vulnerability to disease and early death. At the other end of the spectrum, the number of adolescents who are overweight or obese is increasing. Both situations have implications for the healthy development of teenage boys into adulthood and beyond. This session will explore:
What are the signs of undernutrition in teenage boys?
What are the facts about body image and eating disorders in teenage boys?
Is obesity a genetic predisposition and what are the physical health risks for teenage boys?
What resources are available to counter nutritional problems for adolescents?
A/Prof John Fitzgerald
Make Mine Twelve Vodka Cranberries!
Alcohol is widely used by teens and its misuse may have unintended consequences, such as vehicle accidents and unsafe sex. It is a psychoactive drug with a significant risk of alcohol-related harm to the brain, given its intensive development during adolescence. Other impacts on the body include hormone imbalance, immunosuppression, and nutritional deficiency. This session will look at alcohol misuse in adolescents, including:
What is the current research on alcohol misuse in teenage boys?
What drives teenage boys to misuse alcohol?
Does binge drinking lead to alcohol misuse as an adult?
What are the effects on the adolescent body and mind?
What is the most effective support to give teenagers about minimising alcohol intake or quitting?
12:45 Lunch and Networking
---
A/Prof John Fitzgerald
Temptation, Experimentation, and Illicit Substance Use
Is experimentation with illicit drugs the norm for teenagers? It is well known that the use of substances to alter the human mind has the potential for short-and-long term health problems. However, a wide variety of substances are permeating teen culture. How well informed are teens and young adults about the potential dangers involved? In this session learn about:
What are the statistics on teen alcohol and illicit substance use and is this different to adults?
What harms can occur to brain and function development?
What strategies are recommended to elicit accurate assessment information on substance use?
What are Prochaska's stages of readiness for change?
Jenny Walsh
Sexual Consent for Boys
Despite knowing the legal definition of sexual consent, when real-life contexts are added - alcohol, relationships, sexting, what she was wearing – many young teenagers are ill-equipped to identify sexual assault when it happens. Teenage boys' experience is often more pressurised than forced – they 'choose' to participate but feel they cannot choose to say no. Few teens wish to be excluded from sexual banter and gossip, but to take part is to be under pressure – to look right, perform, compete, judge and be judged. This session asks:
How do we make sexual consent education relevant for and supportive of teenage boys?
What are the barriers and opportunities in promoting ethical sexual behaviours and attitudes among boys?
3:15 Afternoon Tea
---
Jenny Walsh
Breaking Up is Hard to Do
Anecdotal reports suggest that teenage boys' difficulties in their past or current romantic relationships or a recent break-up are a significant trigger for depression. Young people who are only beginning to engage in romantic experiences can be particularly sensitive to rejection. The emotional impact of a break-up may be overwhelming, particularly if they have not yet developed the coping skills required for dealing with intense emotions. This session asks:
What are boys' fears and hopes when it comes to love, sex and relationships?
How do we support boys' understanding of love, sex, and relationships?
What should be included in sex education for teenagers?
4:45 Close of Conference and Evaluations
---
The Goal
Need for Program
Approximately 12-13% of the Australian population consists of 15-25-year-olds. However, the broader health needs of adolescent boys is an area of little change and is often neglected. It is expected that most male teenagers will develop into adults without significant health problems. However, the adolescent environment, the bridge between child and adult, together with bodily changes, may make physical, mental, and social development riskier. Many adolescent boys have concerns about their health, e.g. their body shape, their sexuality, and their skin. Illnesses can hinder their ability to grow and develop to their full potential. They have a higher likelihood of experiencing injury caused by risky behaviours. Promoting healthy behaviours in boys during teenage years and protecting against health risks contribute to a thriving adulthood.
Purpose of Program
The purpose of this education program is to focus on the breadth of the health and social development needs of teenage boys and approaches to care
Your learning outcomes:
1
Integrate practices that reflect acceptable principles or frameworks to support teenage boys' health and development within their context
2
Establish a process for identifying early-warning signs of health-risk behaviours and social issues to minimise untoward outcomes on development
3
Adapt clinical skills and implement appropriate actions that maximise clinical effectiveness when working with teenage boys and their families/carers
4
Engage with relevant health services, community associations, and other organisations involved with advancing adolescent health to foster a holistic approach to healthy adulthood
Teenage Boys - Promoting Healthy Behaviours Conference
Location
Date
Teenage Boys - Promoting Healthy Behaviours Conference
11 Hours | 15 Mins
---
Get a Letter of Support
Are you looking for support from your manager to attend this event?
Enter your email below and we'll send you a letter of support
Mailing List
Stay up-to-date with the latest event information from Ausmed.