Teenage Boys - Promoting Healthy Behaviours Conference
A 2-Day Conference for Nurses and Other Health Professionals Working with Teenagers
Overview
Nurses often work with teenage boys who undergo significant, but often underestimated, health challenges as they pass from childhood to adulthood. This conference is for nurses and others who work with children and looks at:
How to support boys through their journey to adulthood
What comprises healthy development:

physiologically
psychologically
socially

The common risk-taking behaviours
Early identification and prevention of addictive behaviours
Whether conduct disorder is a mental health problem – knowing the difference
Sexually transmitted excitement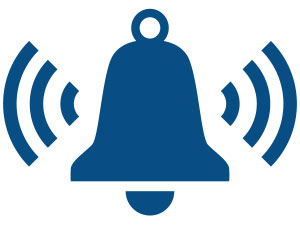 Get Event Alerts
Set a reminder email for this event
The Goal
Need for Program
Approximately 12-13% of the Australian population consists of 15-25-year-olds. However, the broader health needs of adolescent boys is an area of little change and is often neglected. It is expected that most male teenagers will develop into adults without significant health problems. However, the adolescent environment, the bridge between child and adult, together with bodily changes, may make physical, mental, and social development riskier. Many adolescent boys have concerns about their health, e.g. their body shape, their sexuality, and their skin. Illnesses can hinder their ability to grow and develop to their full potential. They have a higher likelihood of experiencing injury caused by risky behaviours. Promoting healthy behaviours in boys during teenage years and protecting against health risks contribute to a thriving adulthood.
Purpose of Program
The purpose of this education program is to focus on the breadth of the health and social development needs of teenage boys and approaches to care
Your learning outcomes:
1
Integrate practices that reflect acceptable principles or frameworks to support teenage boys' health and development within their context
2
Establish a process for identifying early-warning signs of health-risk behaviours and social issues to minimise untoward outcomes on development
3
Adapt clinical skills and implement appropriate actions that maximise clinical effectiveness when working with teenage boys and their families/carers
4
Engage with relevant health services, community associations, and other organisations involved with advancing adolescent health to foster a holistic approach to healthy adulthood
Teenage Boys - Promoting Healthy Behaviours Conference
Location
Date
Teenage Boys - Promoting Healthy Behaviours Conference
11 Hours | 0 Mins
---
Get a Letter of Support
Are you looking for support from your manager to attend this event?
Enter your email below and we'll send you a letter of support
Mailing List
Stay up-to-date with the latest event information from Ausmed.