The Brain Conference
2-Day Conference for Nurses and Other Health Professionals
Why Attend
The brain is the most complex organ in the human body. Till this day, there is still little knowledge about its full capacity and abilities. While we recognise it as the powerhouse of the body, we understand that it is also fragile and prone to injury. Whether it be a car accident, a fall, blunt force trauma, or something less obvious, such as an infection. Understanding the impact on the brain can help us to better understand how to manage these injuries and provide the best quality care for these patients. Attend this timely conference and learn about...
The brain and all its glory
External force – traumatic brain injury and accidents
A case of the "hidden" brain injury
The physical, social, and emotional impact of an acquired brain injury
Infection – getting to the core of the brain injury
How to assess a patient post-seizure
Case studies and much, much more…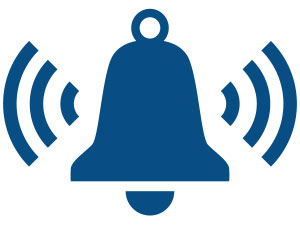 Get Event Alerts
Set a reminder email for this event
Schedule
Day One
8:30 Registration for Day One
---
TBA
The Brain and All Its Glory
From the belief that the brain is a radiator to modern neuroscience, this opening session will discuss all things brain related. It includes the following topics:
The anatomy and physiology of the brain
An introduction to the "abnormal brain"
Fun facts about the brain
TBA
Out of Breath – Hypoxic and Anoxic Brain Injuries
Overdoses, near drownings or attempted suicide by asphyxiation all have the potential to cause a hypoxic or anoxic brain injury. This session will discuss:
What are the different types of anoxic and hypoxic injuries?
Are there any differential diagnoses for anoxic or hypoxic injury?
What are the nursing interventions for patients suspected of having this type of brain injury?
10:45 Morning Tea
---
TBA
Alcohol and Drug-Related Brain Impairment
Alcohol and drug-related brain impairments are associated with the excessive and prolonged abuse of alcohol and drugs. This session will discuss:
What are the types of conditions associated with alcohol and drug-related brain impairments?
How can we care for patients who we suspect of having alcohol and drug-related brain impairments?
Alex Gillian
Pressure Rising – Head Trauma and Raised Intracranial Pressure
Head trauma is the leading cause of death in trauma patients. Rapid assessment and management of a patient with head trauma remain the mainstay of prompt and effective treatment. This session will look at:
The changes that occur in vital signs
Intracranial pressure changes
Glasgow Coma Scale and relevant documentation
The nurse's role in the prevention of secondary head injury
1:00 Lunch and Networking
---
Alex Gillian
Butterfly Effect – Hidden Brain Injury
We tend to ignore small head bumps, thinking they can't possibly be serious, but what if we don't realise that these seemingly harmless instances can become potentially fatal? This session will look at the insidious dangers of a seemingly light injury. It includes:
What kinds of head injuries may present without typical signs and symptoms?
How do some subdural haematomas go undetected?
What can nurses do for a patient with a suspected hidden brain injury?
3:00 Afternoon Tea
---
Alex Gillian
The Clinical Detective – Neurological
As nurses, we use critical thinking skills and professional judgment on a daily basis in our practice. It is important that we continue to revise and strengthen these skills to ensure that we are able to recognise and act on important changes in a patient's condition in a timely manner. In this session, you will:
Gradually move through a case scenario
It will reinforce why certain diagnostic tests, observations and procedures are undertaken to confirm or eliminate potential clinical problems
Along the way, you will be given pieces of information that you can use to solve the case
Are you ready, detective?
4:30 Close of Day One of Conference
---
Day Two
9:00 Commencement of Day Two
---
Dr Melissa Slayo
Brain Abnormalities
This session will discuss different brain abnormalities. It includes introductions to the following brain abnormalities:
Intracranial arteriovenous malformation
Cerebral aneurysm
Other structural brain abnormalities
Pascal Molenberghs
Hemispatial Neglect
Hemispatial neglect, or lack of awareness to stimuli on one side, is a common condition that is mostly observed in patients who have experienced a right hemisphere stroke. This session will talk about the following topics:
How can you differentiate between spatial neglect and hemianopia?
What are the possible diagnoses for hemispatial neglect?
Is it possible for someone to recover from hemispatial neglect?
11:00 Morning Tea
---
Dr Jared Cooney Horvath
Great Healthcare Professionals Avoid Multitasking
Multitasking has been a buzz word for many years. However, what does it mean and can your brain actually focus on two things at the same time? This vibrant session will look at brain function and how this impacts your day-to-day activities. Find out:
How good is your working memory?
How much information is too much?
What happens to your work safety when you have too many distractions?
Skye Coote
Recognising Stroke FAST
Strokes can be silent but deadly, so how can we recognise them better? Due to the huge potential for disability and death as a result of stroke and the impact that early recognition plays to improve outcomes, this session will look at:
Overview of stroke – what is happening in the brain?
Recognising stroke – early signs and symptoms and do these vary in different types of stroke?
Subtle stroke symptoms – why are some strokes nearly undetectable?
Nursing management – what are the immediate responses that every nurse must know of?
1:15 Lunch and Networking
---
Alex Gillian
Caring for People Who Experience Seizures
Seizures can be a scary experience for everyone involved. This session will look at the nursing management of seizures and how you can reduce the risks of further complications. We will look at:
What are the most common seizures that occur?
How does care differ for each seizure?
What is the management required when someone is having a seizure?
What emergency care can be provided for patients with status epilepticus?
3:15 Afternoon Tea
---
Aaron D'Altera
Three Chapters: Overcoming Encephalitis and Acquired Brain Injury
This final session will look at the lived experience of Aaron D'Altera, who survived encephalitis and has overcome the effects of an acquired brain injury. It includes:
In what way did his life change after he contracted encephalitis?
How did he overcome the challenges he faced as a result?
4:30 Close of Conference and Evaluations
---
The Goal
Need for Program
A brain injury can present in a patient in any health care setting. They can manifest in many different ways, and though some may not be obvious at first glance, it is essential that nurses are equipped with the most up-to-date knowledge and understanding of these brain injuries to provide the most appropriate care and reduce morbidity and mortality.
Purpose of Program
The purpose of this program is to improve awareness and care of people with a brain injury
Your learning outcomes:
1
Improve knowledge of the brain and injuries that can occur
2
Underpin patient outcomes with evidence-based practice, recognised standards, and guidelines
3
Meet the care needs of a person with a brain injury
4
Increased ability to educate patients, carers, and colleagues in line with the latest evidence to ensure best outcomes
The Brain Conference
Location
Date
The Brain Conference
11 Hours | 0 Mins
---
Get a Letter of Support
Are you looking for support from your manager to attend this event?
Enter your email below and we'll send you a letter of support
Mailing List
Stay up-to-date with the latest event information from Ausmed.