Overview
Bowel disorders are increasing in Australia today and their treatment is increasingly sophisticated. Bowel diseases have a significant impact on a person's entire health. Nurses are therefore crucial in ensuring patients with bowel disease have the best health outcomes possible. Attend this conference and update your knowledge about:
The huge effects of inflammatory bowel disease
Abdominal assessment to identify potential complications
Nutrition for people living with bowel diseases
Faecal pathology and what this reveals
Screening and staging of colorectal cancer
How to select appropriate products and manage challenging stomas
Review of modern antiemetic medicines
Allaying anxieties and fears associated with bowel disease and much, much more...
Australian College of Midwives CPD Recognised Activity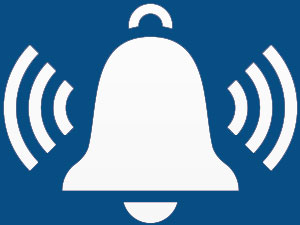 Get Event Alerts
Set a reminder email for this event
The Goal
Need for Program
The incidence of people with bowel disease varies in Australia with some, such as inflammatory bowel disease and colon cancer, being common disorders. They are, by nature, anxiety-producing and may cause very uncomfortable symptoms. Current evidence suggests that timely management of these conditions and best practice care is imperative if wellness and quality of life is to be preserved. Nurses frequently connect with patients with disorders of the bowel and have a key role in their support and desired outcomes.
Purpose of Program
This conference provides evidenced knowledge to promote best practice nursing care of people with bowel conditions.
Your learning outcomes:
1
Correlate information obtained from a nursing assessment of a patient's health and laboratory findings to develop appropriate care plans
2
Use current knowledge about bowel related disorders and their management to promote best outcomes for patients across the continuum of care
3
Patients in your care will be supported to deal with the anxieties and emotional strains associated with a bowel disorder
4
Use information relating to bowel health to promote prevention of disorders and to educate patients
The Ins and Outs of Bowel Disease Conference
Location
Date
The Ins and Outs of Bowel Disease Conference
11 Hours | 0 Mins
Discount Price

Your Ausmed Loyalty Program discount of $50.00 expires in days.
Book Now to Save $50.00
Mailing List
Stay up-to-date with the latest event information from Ausmed.