The Ins and Outs of Bowel Disease Conference
2 Day Nursing Conference
Overview
Bowel diseases are increasing in Australia today and their treatments are increasingly sophisticated. Bowel diseases have a significant impact on a person's entire health. Nurses are, therefore, crucial in ensuring patients with bowel disease have the best health outcomes possible. Attend this conference and update your knowledge about:
The gastrointestinal tract and diabetes
Nutritional approaches to improving IBD symptoms
Knowing the facts about coeliac disease
A look into colorectal surgery
Top tips for stoma care and much, much more…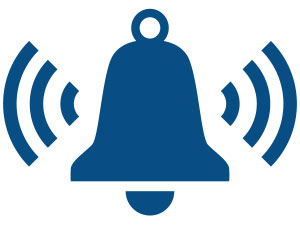 Get Event Alerts
Set a reminder email for this event
Schedule
Day One
8:30 Registration for Day One
---
Véronique Chachay
Introducing The Gut
The gut microbiome, a collection of trillions of mostly bacterial microorganisms, is increasingly being recognised as an integral part of the body. More is being revealed about this forgotten organ, especially in relation to the interplay between the gut and health. This introductory session will explain what helps and what hinders the development of the gut microbiome. It includes:
How is the gut microbiome connected to health?
When does the gut microbiome begin to develop?
How does early acquisition occur?
What interrupts the early assembly of the gut microbiome?
How might this affect long-term health?
What restores it – a look at the evidence?
Nicholas Kerswell
Knowing the Facts About Coeliac Disease
Has coeliac disease always existed? Is its prevalence increasing or has modern screening and diagnostic approaches improved our identification of this condition? This session will answer some of these questions and provide a brief overview of this, once rare disease, now estimated to affect one in 100 Australians. It includes:
Definition of coeliac disease – what is it and what is it not?
Incidence and prevalence – how common is coeliac disease and has this changed over time?
What is the psychosocial care and coeliac disease?
The coeliac iceberg – how can we understand the significance of this concept?
10:45 Morning Tea
---
Peta Tauchmann
Gastrointestinal Tract and Diabetes
Understanding the link between the gastrointestinal tract and diabetes is essential when caring for a patient with this condition. This session will look further into the prevalence of gastrointestinal symptoms and diabetes. Topics include:
Prevalence of gastrointestinal symptoms and diabetes
Other diabetes complications
Gastroparesis and type 1 diabetes mellitus
Endoscopy preparation for people with diabetes
Debbie Rigby
GORD – What it is and How to Treat It
Gastro-oesophageal reflux and dyspepsia (GORD) are common, uncomfortable health-related symptoms in our society. Many antacid preparations, some of which can be purchased over-the-counter, are available for the alleviation of these symptoms. However, they are not without their problems. This session looks at the range of pharmaceutical medicines used to manage GORD and includes:
What is GORD? And is it GORD?
What are the common medicines used for this condition?
How do antacids, H2-antagonists and proton pump inhibitors (PPIs) alleviate the symptoms of GORD?
What are the contraindications and side effects of these medicines?
Why the recent controversies (plural) regarding PPIs?
1:00 Lunch and Networking
---
Heidi Jensen Harris
What's that Symptom? Irritable Bowel Syndrome
Irritable bowel syndrome (IBS) is a non-inflammatory condition of the bowel. Despite sharing a similar name and acronym as Inflammatory Bowel Disease (IBD), the two are very different conditions. This session allows nurses to identify and distinguish the differences between IBS and IBD by providing an understanding of the physiological development of IBS. It includes:
What is IBS?
Why are symptoms so vague?
How does IBS differ from IBD
Overview of management strategies to improve symptoms associated with IBS
3:00 Afternoon Tea
---
Alexandria Friend
A Nutritional Approach to Improving IBD Symptoms
There is a range of gastrointestinal-related symptoms that may benefit from certain nutritional approaches. However, with so much pseudo-nutrition advice available for consumption, how can we assess which approaches may best manage certain symptoms? This session considers the evidence behind these nutritional approaches and looks at how they support the management of:
Irritable bowel syndrome (IBS)
Inflammatory bowel disease (IBD)
Diverticulitis
4:30 Close of Day One of Conference
---
Day Two
9:00 Commencement of Day Two
---
Emma Luck
Overview of the Surgical Colorectal Patient
The following session will introduce you to the perioperative environment. It will enhance your understanding of the type of procedures that occur when a patient undergoes colorectal surgery and the key nursing considerations. It includes:
The surgical journey – pre-admission to post-anaesthetic care
Diagnostics and bowel conditions warranting surgery?
Considerations for pre-operative patient preparation
High-risk patient cohorts and potential surgical emergencies
Emma Luck
A Look into Colorectal Surgery
There are multiple reasons why colorectal surgery may be a necessary procedure for a patient. This session will look at the common bowel conditions that warrant surgery. It includes:
The perioperative nursing roles and preparation
An overview of the more common types of bowel surgery
Stomas – when, why, and which are permanent or reversible
Advancements in surgical technology and approaches
11:00 Morning Tea
---
TBA
Management of Abdominal Wound Dehiscence
Abdominal wound dehiscence is a major complication following a laparotomy. It is incredibly difficult for a patient and can cost a health system greatly. This session looks at:
What is wound dehiscence?
How often does it occur after a laparotomy?
Who is most at risk?
Which management strategies can promote wound healing?
Natalie White
Stoma Care: Tips for Best Practice
While most stomates, or people who have a stoma, will be able to manage their stomas effectively, understanding the background of the stoma, its role, and its placement underpins its management. This session will include:
A stoma as a treatment of choice
Practical care considerations for ileostomies
Psychological considerations when assisting someone with their stoma
Useful tips to share with patients, e.g. How correct aids and appliances are selected
1:30 Lunch and Networking
---
TBA
The Unsavoury Effects of Some Medicines
Some medications, and particularly antibiotics, can result in adverse effects, such as diarrhoea, causing an individual to feel physically and socially uncomfortable. This session will look into this unsavoury effect and how it can be managed. This includes:
The unsavoury effects of medicines (adverse drug reactions)
Why some medications cause diarrhoea
Which medications cause diarrhoea
How diarrhoea is managed
3:30 Afternoon Tea
---
Heidi Jensen Harris
How to Teach Patients with IBD
Providing patients with health education is a core nursing skill. In particular, education is a pillar of providing support to those with a chronic bowel condition. This workshop focuses on ways to teach people to enhance their own health literacy and self-management. It will provide some practical strategies that you – the nurse teacher – can immediately use to teach your patients. You will leave this session with important new skills. It includes:
How to assess and evaluate the level of health literacy of patients
Tips and techniques for communicating health information in a meaningful way to those with varying literacy skills
4:30 Close of Conference and Evaluations
---
The Goal
Need for Program
The incidence of people with bowel disease varies in Australia with some, such as inflammatory bowel disease and colon cancer, being common disorders. Bowel diseases are, by nature, anxiety-producing and may cause very uncomfortable symptoms. Current evidence suggests that the timely management of these conditions and best-practice care is imperative if wellness and quality of life is to be preserved. Nurses frequently connect with patients who have disorders of the bowel and are key in their support and in achieving desired outcomes.
Purpose of Program
This conference provides evidence-based knowledge to promote best-practice nursing care of people with bowel conditions.
Your learning outcomes:
1
Collate information obtained from a nursing assessment of a patient's health and their laboratory findings to develop appropriate care plans
2
Use current knowledge about bowel-related disorders and their management to promote best outcomes for patients across the continuum of care
3
Support patients in your care to deal with the anxieties and emotional strains associated with a bowel disorder
4
Use information relating to bowel health to promote the prevention of disorders and to educate patients
The Ins and Outs of Bowel Disease Conference
Location
Date
The Ins and Outs of Bowel Disease Conference
11 Hours | 30 Mins
---
Get a Letter of Support
Are you looking for support from your manager to attend this event?
Enter your email below and we'll send you a letter of support
Mailing List
Stay up-to-date with the latest event information from Ausmed.