Why Attend
Ausmed believes it is essential that nurses living in the Toowoomba region have access to effective and engaging CPD on an annual basis. We look forward to receiving your support to ensure that this Local Nurses' Conference is brought to Toowoomba every November. Book your place at this year's event and:
Gain new knowledge for contemporary practice
Network, share experiences, and connect with like-minded colleagues
Help meet your CPD requirements
Enrich your professional practice and personal growth
Improve health outcomes specific to your local community and much, much more…
We recognise that attending a conference requires planning and the support of your organisation. See below to find out how you can gain support to attend this event.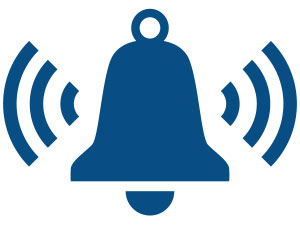 Get Event Alerts
Set a reminder email for this event
Schedule
Day One
8:30 Registration for Day One
---
Sue de Muelenaere
Essential Physical Assessment Skills
Nurses are essential in the early detection of clinical triggers that may suggest a patient is deteriorating or has already become acutely unwell. Appropriate and timely assessment is known to reduce morbidity and mortality, thus improving patient outcomes. This session reviews important assessment considerations, including:
Why do we assess our patients?
Vitally important "vital signs" – why some clinical cues are neglected
Top tips for quick recognition of acute deterioration
10:15 Morning Tea
---
Sue de Muelenaere
Asleep or Unconscious? Assessing Neurological States
The ability to recognise subtle changes in a person's neurological state will enable you to detect signs of deterioration early. The purpose of this session is to take you through the basics of a neurological assessment, including a simplified approach to using the Glasgow Coma Scale (GCS). Topics covered include:
What is a GCS include, and what does this tell you?
What else, other than a person's GCS, should be assessed, e.g. limb strength?
What are the common signs and symptoms associated with neurological decline, and what may they indicate?
How do you document and report changes?
Sue de Muelenaere
Fluid and Electrolyte Balance
Failure to recognise and appropriately treat fluid and electrolyte imbalances can have fatal consequences. Knowledge and understanding of normal physiological processes are essential for accurate patient assessment. This session will refresh your knowledge and assist you to get up-to-speed on the different types of fluids and their uses. Topics include:
What are the normal physiological processes of fluid balance?
What is hypovolaemic shock? How would you recognise it, and what might the causes be?
Which intravenous fluids should be used and when?
How do you recognise electrolyte disturbances early?
How can you identify important/life-threatening ECG changes on the rhythm strip?
12:30 Lunch and Networking
---
Vy Nguyen
The Clinical Nurse Detective – Methotrexate Toxicity
The potential for harm with any medication is a constant concern, regardless of the administered drug. Methotrexate raises particular interest due to its potential to cause adverse outcomes. This session will look at methotrexate toxicity and a relevant case study regarding medication safety. It includes:
What are the pharmacokinetics of methotrexate?
What adverse reactions can occur?
How does toxicity present?
Can toxicity be reversed?
2:45 Afternoon Tea
---
Vy Nguyen
Older People and Medicines
As people age, their ability to metabolise medicines changes. As many older adults take multiple medicines, it is essential that their effect on one another be understood by those administering them. In this session, you will consider how you can avoid the problems that may arise, and why medication review in older people is crucial. It includes a note on distractions at the drug trolley and explores:
Metabolism and medicines – how do we change?
Medication delivery mechanisms – does one size fit all?
What are the dangers of crushing medicines – are there other options?
What are the top ten interactions to watch for?
4:00 Close of Day One of Conference
---
Day Two
9:00 Commencement of Day Two
---
Emma Hathaway
Bringing Wounds to Light
Staying up-to-date with wound prevention and management can help reduce the impact of wounds, which is constantly identified as a priority of care in a hospital environment. This session will look at wound management by combining the latest standards with best practice. It includes:
The latest wound management standards and recommendations
The role and functions of wound dressings
Strategies to optimise healing
Emma Hathaway
Chronic Wounds: Factors Affecting Chronic Wound Healing
Chronic wounds are often debilitating and can severely impact a person's quality of life. Chronic wounds that linger can be challenging and frustrating, particularly for the person. This session will look at the evidence for managing a chronic wound when difficult healing circumstances exist. Topics include:
Which wounds are known to be chronic in nature?
What causes prolonged healing in a chronic wound?
How do you choose the most suitable dressing for a chronic wound?
Are there alternative ways to improve wound healing?
10:45 Morning Tea
---
Emma Muirden
Motivation and Diabetes
The diagnosis of diabetes can be overwhelming. The copious amounts of information regarding the disease, the complications, and the medications can make motivation a difficult area of discussion. This session includes:
How to initiate best-practice approaches to lifestyle changes?
How to engage patients in education and motivation?
How to improve self-management of diabetes?
Emma Muirden
Nutrition, Healthy Eating, and Diabetes – It's All About Balance
Eating well, being active, and reducing weight is a balancing act – find out about the latest evidence and strategies for your patients with diabetes and pre-diabetes. This session includes practical examples and case studies that will highlight more difficult and challenging situations. Discuss:
What are the latest nutritional guidelines for patients diagnosed with diabetes?
Are there any practical, workable strategies for educating patients with diabetes and promoting their need to lose weight? Does knowledge lead to behavioural change?
Weight control – pills, shakes, diets, medication, and surgery – does anything work?
12:30 Lunch and Networking
---
Sue de Muelenaere
Recognising "Red Flags" of Clinical Deterioration
There is a huge potential for patients across any clinical setting to become rapidly unwell. Recent system changes have been rolled out to encourage better management of clinical deterioration. However, your ability to recognise and respond to changes in a patient's condition early is a high priority if an acute illness is to be averted. This session looks at:
What clues or changes in clinical observations may indicate a patient is becoming unwell?
What immediate assessment should be undertaken when you suspect a patient is deteriorating?
How should these changes in observations be documented?
When should you escalate incidents?
3:00 Afternoon Tea
---
Sue de Muelenaere
Shifting the pH – Acid-Base Balance
A deviation from acid-base balance homeostasis can severely affect any organ in the human body. In this interactive and practical session, you will develop a better understanding of this complex topic. It includes:
The importance and physiology of acid-base balance
Arterial blood gas analysis
Case studies for practice interpretation and management options
4:30 Close of Conference and Evaluations
---
The Goal
Need for Program
Engaging in CPD is essential for all health professionals to maintain, improve, and broaden their knowledge, skills, and practice. CPD assists health professionals to stay up-to-date with changes in clinical practice and emerging new evidence in order to enhance their patient outcomes. It is also a professional registration requirement. There is a need for formal CPD to be provided directly to regional Australian nurses, midwives, and other health professionals who may not otherwise be able to access engaging and effective continuing education.
Purpose of Program
The purpose of Ausmed's local nurses' conferences is to provide health professionals who work in regional Australia with current knowledge about a range of professional and clinical practice topics that will improve the provision of holistic care.
Your learning outcomes:
1
People with health risks will receive preventative care and education to avoid illness
2
Better patient outcomes will be achieved through the application of up-to-date knowledge related to specific interventions
3
Interprofessional collaboration will be optimised to enhance patient outcomes
4
Patient outcomes will be underpinned by evidence-based practice, recognised standards, and guidelines
Toowoomba Nurses' Conference
Location
Date
Toowoomba Nurses' Conference
11 Hours | 0 Mins
---
Get a Letter of Support
Are you looking for support from your manager to attend this event?
Enter your email below and we'll send you a letter of support
Mailing List
Stay up-to-date with the latest event information from Ausmed.