Overview
Many nurses will be faced with patients who have suffered physical trauma. Make sure you are confident and up-to-date with best practice in these situations. Attend this seminar to improve your knowledge and build confidence in:
How to conduct a primary assessment
What's essential when preparing to receive a trauma patient
Safe care for a patient with spinal trauma
How to assess and manage head, abdominal, pelvic, and musculoskeletal trauma
What's different when trauma affects pregnant women and paediatric patients
What to do in a burns situation and much, much more…
Attend this highly evaluated and informative seminar. Book now!
Need for Program
Injury amongst people in Australia is a major reason for mortality, morbidity, and permanent disability. Most injuries result from falls and men are the most likely to suffer injury. But, approximately 8% of all deaths are related to injury and trauma whether accidental or self-inflicted. Location also has a significant impact. Nurses who practice in hospitals, emergency departments, primary health care, and rural or remote area nursing are often the frontline responders or carers for those who suffer such injuries. The ability to rapidly assess a person with traumatic injury is essential for harm minimisation. In addition, high-level clinical decision-making, combined with evidence-based knowledge is essential for optimum patient care and better long-term outcomes for people affected by physical trauma.
Purpose of Program
The purpose of this seminar is to provide nurses with the current evidence and underpinning principles of best-practice nursing management for people with physical trauma.
Your Learning Outcomes
Correlate the pathophysiology and "mechanism of injury" to underpinning principles of trauma management as it relates to immediate, emergency, and ward care
Provide evidence-based trauma nursing care within the context of the location of your practice and the resources available
Develop and extend primary assessment skills for a wide range of scenarios to improve short- and long-term patient outcomes
Confidently prioritise nursing actions when a complex range of trauma situations occur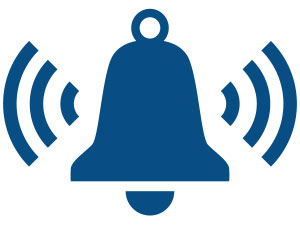 Get Event Alerts
Set a reminder email for this event
Schedule
Day One
---
8:30am - Registration and Refreshments
---
9:00am
Trauma and Emergency in Australia – Setting the Scene
This first session sets the scene for modern trauma management in an Australian context. It includes:
Special considerations to take into account when nursing in rural versus metropolitan settings
Defining the pre-hospital role and understanding the significance of the "mechanism of injury"
How to prepare to receive a trauma patient
Reviewing the nurse's role in trauma care
A look at the multidisciplinary team and the different roles within it
---
10:30am - Morning Tea
---
11:00am
Essential Components of the Primary Survey and Secondary Assessment
Initial assessment and management of the person who has suffered a trauma is critical to their outcome and recovery. This session will discuss the rapid systematic primary survey, which is based on established frameworks. Case scenarios will be used to demonstrate actions within different contexts. Secondary assessment occurs once stabilisation and resuscitation have occurred as required. This session will cover:
Cervical spine stabilisation
Type of trauma, danger, and response
A - Airway
B - Breathing and oxygenation
C - Circulation and bleeding
D - Disability and delegating tasks
Head to toe examination
History
Toys and gadgets
Documentation
---
12:30pm - Lunch and Networking
---
1:30pm
Surviving Sepsis – The Importance of Early Recognition
Sepsis is a potentially fatal condition caused by a whole-of-body inflammatory response to severe infection. Did you know that sepsis is one of the leading causes of death globally? Preventing mortality related to sepsis begins with early detection and timely interventions. This session uses case scenarios to explain the pathophysiological mechanisms by which sepsis develops. It will look at how you can detect the early warning signs of sepsis. Finally, it will assist you to understand the evidence-based management of this potentially fatal condition. It includes:
What are the new definitions of sepsis?
How does the nurse identify if a patient is at risk of sepsis using standardised assessment tools?
Early recognition- what are the clinical signs of sepsis in adults?
Why is timely intervention so important?
What does the future hold for sepsis?
Case study to pull it all together
---
3:00pm - Afternoon Tea
---
3:30pm
Shock and Shock Syndromes – Care and Management
Shock is a life-threatening condition that requires urgent treatment. This session will explain the different types of shock and give an overview of the management of shock, including haemorrhagic shock, the maintenance of adequate cellular oxygenation, and case scenarios.
---
4:20pm
Spinal Trauma – When to Apply the Collar
This session looks at the issue of spinal preservation during traumatic events and the minimisation of neurological damage. It will give an overview of the current treatment of spinal trauma and includes the following topics:
General guidelines for the initial assessment and nursing management of spinal injury
Pathophysiology as the basis of patient assessment findings
Spinal shock versus neurogenic shock
---
5:00pm - Close of Day One of Seminar
Day Two
---
9:00am - Commencement of Day Two
---
9:00am
Head Trauma and Raised Intracranial Pressure
Head trauma is the leading cause of death in trauma patients. Rapid assessment and management of a patient with head trauma remains the mainstay of prompt and effective treatment. This session will look at:
The changes that occur in vital signs
Glasgow Coma Scale and relevant documentation
The nurse's role in the prevention of secondary head injury
Intracranial pressure changes
---
9:45am
Thoracic Trauma
Maintenance of life relies on the organs located in the thoracic cavity. Trauma to this region can be life-threatening and understanding the types of injury that can occur here, along with appropriate and timely management, can be life-saving. This session reviews chest trauma and looks at management priorities. Topics include:
Assessing and identifying traumatic chest injuries
Priorities in pneumo-haemothorax management
How to understand and plan effective pain management strategies for chest injuries
---
10:30am - Morning Tea
---
11:00am
Pelvic and Abdominal Trauma
Pelvic and abdominal trauma can lead to disability and can be life-threatening. These presentations are often complex, involving bone and soft tissue injuries to the pelvis and damage to the organs that are encased within. Causes include road traffic injuries, assault, falls, and crush injuries. This session will examine the significance of abdominal trauma and the role of the nurse, including:
Main classifications of pelvic injuries
Assessing a person with a suspected pelvic injury
Emergency management procedures for suspected pelvic injury
---
12:00pm
Musculoskeletal Trauma
This session provides an exploration of the nurse's role regarding extremity trauma, looking at:
Assessment and diagnosis of musculoskeletal trauma
Special considerations relating to the management of complex fractures
How age affects the patterns and severity of musculoskeletal injuries
---
12:30pm - Lunch and Networking
---
1:30pm
Burns and Extreme Thermal Injuries
Burns can result from a number of environmental causes, such as flames, electricity, and chemicals. Hypothermia is also a potentially fatal condition. This session looks at the priorities of care for environmental thermal injuries and includes:
Assessment of burn injuries, including burn depth and area
Initial management of a thermal injury, including specifics of fluid resuscitation
Special considerations in the management of the burns patient
Management of patients with hypothermia
---
2:30pm
Older Adults
Older adults who present with trauma require special consideration in a number of areas. This session will examine:
Identification of the implications of chronic illness and its management in trauma
Pathophysiology as the basis of response to trauma in the elderly
How to identify and report trauma caused by elder abuse
---
3:00pm - Afternoon Tea and Coffee
---
3:30pm
Paediatric Trauma
This session takes a brief look at some of the special considerations that nurses need to be aware of when managing children who have sustained trauma, including:
Assessing the paediatric patient
Key considerations in trauma management of an injured child
Life-support considerations
---
4:00pm
Pregnant Women and Trauma
The changes in a woman's physiology during pregnancy present special challenges to the trauma clinician. This session will explore the importance of understanding these changes in order to effectively treat the pregnant woman and will cover:
Assessment in pregnancy
The impact of the growing uterus and aortocaval compression (supine hypotensive syndrome) on trauma care
Domestic violence
Medication management in pregnancy
---
4:30pm
Putting it All Together
This final session will be presented as interactive case studies designed to encourage participants to explore and apply current trauma management principles introduced over the last two days. Participants will be able to contribute to the nursing care of multi-trauma patients in two case studies, covering adult and paediatric examples.
---
5:00pm - Close of Seminar and Evaluations
Presenters