Type I Diabetes - Nursing Young People Conference
2 Day Conference for Nurses Who Work with Children and Adolescents
Overview
According to Diabetes Australia, 'Type 1 diabetes accounts for 10% of all cases of diabetes…' This condition mainly affects people under the age of 30 years and is primarily diagnosed in children and adolescents. Find out:
Latest evidence on care of children type 1 diabetes
How this condition is diagnosed
Preventing and managing hypoglycaemia
Responding to an emergency! Ketoacidosis
Cystic fibrosis related diabetes
Disordered eating in type 1 diabetes
What it is like being a parent of a child with diabetes - support and care
Book your place now
- if you are a nurse who works with children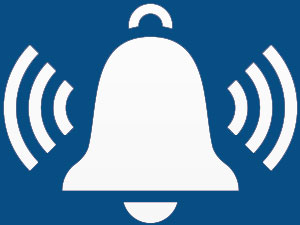 Get Event Alerts
Set a reminder email for this event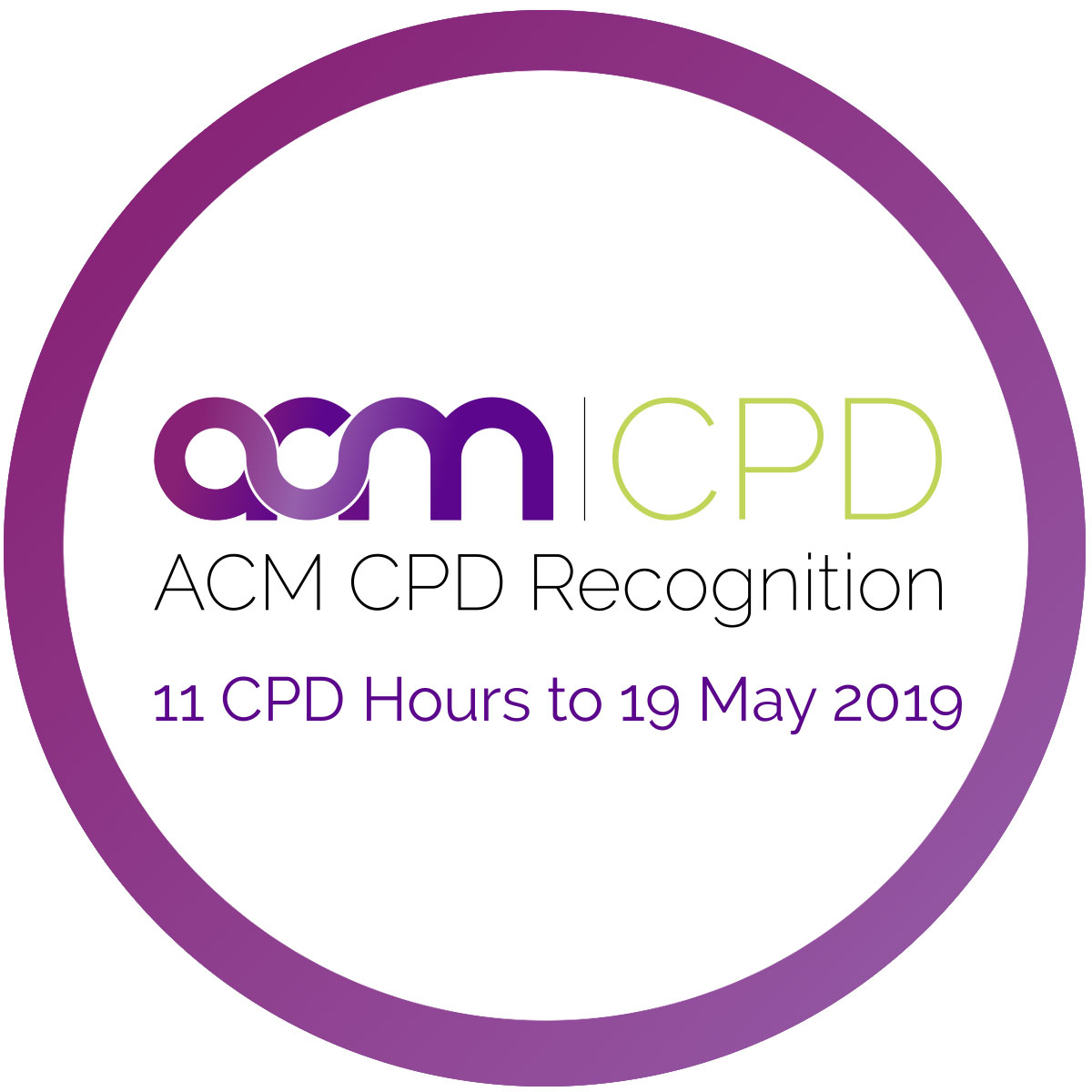 Australian College of Midwives CPD Recognised Activity
Day One
8:30AM Registration for Day One
---
Peta Tauchman
'My... How You Have Changed!' - Type 1 Diabetes Today
While there is currently no cure for type 1 diabetes, ongoing research and modern technologies are constantly advancing. In this introductory session, an overview of the latest management guidelines, technologies and research into finding a cure will be presented. Includes:
How is the landscape for type 1 diabetes changing?
What improvements in technology have enabled better outcomes for patients?
What do we know about how diabetes can affect mental health?
How will developments impact on nursing care in the future?
Denise Bennetts
Diagnosing Type 1 Diabetes
A clinical diagnosis of type 1 diabetes may not be made until the individual has become suddenly, acutely unwell and, in most cases, presenting with diabetes ketoacidosis (DKA) due to constant hyperglycaemia. Therefore awareness of the signs and symptoms are crucial in order to prevent hospitalisation and preserve beta cell function. This session will include:
What is the underlying pathophysiology of type 1 diabetes?
What are the current criteria and tests used to diagnose type 1 diabetes?
How easily can you recognise signs and symptoms?
How does type 1 diabetes differ to type 2 diabetes?
10:45 Morning Tea
---
Peta Tauchman
Preventing and Managing Hypoglycaemia
Hypoglycaemia can be a frightening experience and can lead to adverse consequences if not treated appropriately. This session looks at the challenges of preventing and, issues with treating hypoglycaemia in a young person. Includes:
What are the signs and symptoms of hypoglycaemia?
What if it occurs when the child is asleep?
What is the role of mini dose glucagon?
What is 'hypo-unawareness' and what does it mean for the patient?
Hypo-anxiety – utilising new technologies
Peta Tauchman
Emergency! Ketoacidosis
Diabetic ketoacidosis (DKA) is an acute complication that may lead to cerebral oedema, diabetic coma and if not treated, death. DKA may occur if there is insufficient insulin for the child's needs or the prescribed dosage is not given. This session looks at:
Identifying DKA and its causes
Consequences of DKA short and long term
Sick day management
Hospital avoidance, early intervention and patient/family education
12:45PM Lunch and Networking
---
Karen Haworth
Cystic Fibrosis Related Diabetes (CFRD)
Cystic fibrosis related diabetes is the most common comorbidity associated with cystic fibrosis. It is different from other forms of diabetes but relative insulin deficiency is a predominant feature and creates complex problems for those with cystic fibrosis. This session will provide an overview of this condition and includes:
How prevalent is CFRD?
What is the pathophysiology and how is it diagnosed?
What is the significance of early glucose abnormalities?
What is the recommended treatment?
Karen Shann
Paediatrics and Type 1 Diabetes
This session looks at the type of support needed by children and their families. Includes:
School issues and how best to support a child
Supporting parents of children with type 1 diabetes
Managing insulin when food refusal occurs
3:00 Afternoon Tea
---
Karen Shann
Pumping with Type 1 Diabetes
This short session provides insight into how insulin pumps are used in type 1 diabetes. Includes:
Principles of pumping
Referral process and considerations
Advantages and disadvantages of pumping
Funding considerations of using a pump
4:15 Close of Day One of Conference
---
Day Two
9:00AM Commencement of Day Two
---
Sue Scott
Insulin Replacement Therapy for Young People
Treating type 1 diabetes in young people can be challenging. The primary treatment is insulin therapy which is high risk. It involves more than one type and balance for lifestyle is important. In this session, the physiological and pharmacological role of the different types of insulin will be explained. Includes:
How much insulin does a young person require over a 24-hour period?
What is a basal insulin?
What are insulin action profiles and how can these characteristics be exploited to optimise management?
Claire Childes
Targets to Achieve Optimum Self-Management and Prevention of Complications
This interactive session will provide an overview of the following: health screening, supporting self-management and preventing complications. It includes a discussion of the issues that may affect a young person's motivation to self-manage their condition. Topics include:
What do we mean by targets and why have them?
How to achieve optimum self-management
Factors affecting motivation to self-manage the condition
Role of the GP and the cycle of care
10:45 Morning Tea
---
Carolyn Uhlmann
Meeting All of the Needs – Not Just the Physiological
Managing the physical aspects of type 1 diabetes is only a part of the story. The psychological impact of this chronic condition is less understood. Supporting patients and their families requires highly individualised, skilled nursing care. This session dives deeper into the psychosocial issues and includes:
What are the psychological costs to an individual and their family as a result of the demands of this chronic condition?
What are the role of psychology services in diabetes and referral pathways?
Which support networks are available for young people who struggle emotionally?
Helen d'Emden
Disordered Eating in Type 1 Diabetes
Eating disorders are commonly seen in our community and people with type 1 diabetes are not immune to these conditions. However, due to the nature of the condition, a coexistent eating disorder is very problematic. This session looks at the implications of eating disorders in type 1 diabetes and how care providers can assist and advise on treatment pathways.
12:45PM Lunch and Networking
---
Trish Bowden
Bridging the Gap - Transitioning to Adult Diabetes Services
At some stage the young person with type 1 diabetes will need to engage with adult diabetes services. This transition from paediatric to adult care is crucial and must be sensitively managed by health professionals. Collaboration with the child's family is important. Lack of knowledge of this transition period can result in a patient becoming disengaged from all services resulting in potentially catastrophic outcomes. This interactive session will consider:
What underpinning principles should be followed to support a child and their family during the transition period?
What services are available and how can they be accessed?
Supporting adaptation to self-management and independence
Credentialed Diabetes Educator, from Diabetes Queensland
Diabetes Australia Queensland
This session discusses the role that Diabetes Queensland has in supporting school nurses in caring for children with type 1 diabetes. It includes information about available resources.
2:45 Afternoon Tea
---
Kristyn Ranson
Real life story – A Day in the Life
This final session of the program will take you on the real-life journey of a young person with type 1 diabetes. You will gain in-depth knowledge of what it is like to live with this condition on a daily basis and also to be a parent of a young adult with type 1 diabetes. This insight will greatly assist you to understand why advice and education can be difficult to implement despite having all the best intentions. It also reveals the deep-seated fears that can be experienced by people with this condition and the strategies that can be used to overcome them.
4:15 Close of Conference and Evaluations
---
The Goal
Need for Program
Type 1 diabetes is a serious endocrine condition of which there is no known cause nor cure. According to Diabetes Australia, 'Type 1 diabetes accounts for 10% of all cases of diabetes…' This condition mainly affects people under the age of 30 years and is primarily diagnosed in children and adolescence, although the incidence is increasing across the life spectrum. Insulin is required several times per day in order to survive, therefore a team approach is necessary in order to support the individual and their families. Good control is paramount as poor control can have immediate serious consequences and lead to long term complications. It is imperative that nurses' knowledge of this condition is kept up to date in order to be aware of the most recent management principles and technologies so as to positively enhance patient outcomes.
Purpose of Program
This program provides nurses with current knowledge necessary to improve the quality of life for young people with type 1 diabetes and their families.
Your learning outcomes:
1
Young people with type 1 diabetes will receive nursing care that is underpinned by latest evidence, clinical reasoning and individualising care
2
Acute and chronic complications of type 1 diabetes will be avoided through the identification and the use of associated screening interventions
3
Correct knowledge about insulin therapy and the different profiles and preparations will be applied to ensure safety and efficacy
4
Inter-professional collaboration and holistic family-centred self-management for young people with type 1 diabetes will be encouraged
Type I Diabetes - Nursing Young People Conference
Location
Date
Type I Diabetes - Nursing Young People Conference
11 Hours | 15 Mins
Discount Price

Your Ausmed Loyalty Program discount of $50.00 expires in days.
Book Now to Save $50.00
Mailing List
Stay up-to-date with the latest event information from Ausmed.