What Great Nurse Managers Do! Conference
2 Day Conference for Current or Aspiring Nurse Managers
Overview
Are you a nurse manager? Come along to this year's conference and discover some of the ways that make great nurse managers stand out. Network with like-minded colleagues and learn about:
Trends in HR management
What makes great nurse managers great
The power of coaching and much, much more ...
Make sure you attend this popular conference! Book now!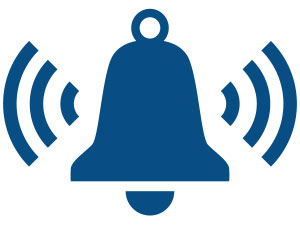 Get Event Alerts
Set a reminder email for this event
Schedule
Day One
8:30AM Registration for Day One
---
Matiu Bush
A Tale of Two Mindsets
Malcolm Gladwell believes that healthcare is a weak link game where improving the middle and low performers will magnify your units overall performance while increasing patient satisfaction and reducing risks and errors. But hospitals play a strong link game where they recruit superstars hoping they will transform the service and improve the patient experience. A strong link game is like basketball – you can have below average players, but if you have a superstar you can still win the game. Soccer is an example of a weak link game where an above average team has a better chance of winning than an average team with one superstar. This session reveals why understanding the scale of talent and height of talent will help you as nurse managers to lift the performance of your team.
Jane Stanfield
Are You a Great Nurse Manager?
How often do you wonder if you're doing a good job and what do you mean when you ask yourself this? Are you an effective manager or are you a great leader? Are you able to mentally distinguish between internal gauges of impact? In a world where perspectives on management are ever changing, continually debated and yet remain poorly understood, clarity can be found by asking yourself the right questions, including the following:
What makes you an effective manager?
Am I also a successful leader?
Is it possible to measure my impact in different ways?
Is meeting organisational goals the main game as a manager?
Legacy – your real KPI as a leader?
10:30 Morning Tea
---
Geoff Ahern
The Great Communication Contradiction
All great nurse managers understand the importance of effective communication skills. Truth be told, the majority of our day is spent trying to communicate effectively. So when it comes down to it, what is the crux of this crucial ability? This session will encourage you to consider the great communication contradiction – that seemingly non-operational communication is perhaps exceptionally efficient. It includes:
Why the paradox?
How does this informal communication actually help us to manage more effectively?
What is the value of appreciative enquiry?
How can I realistically incorporate this type of communication into my day?
Geoff Ahern
Expertise + Empathy = Greatness?
Performance talks. There is no doubt that as a nurse manager there is a colossal obligation for you to have relevant expertise. However, when increasing emphasis is placed on who we are, not just what we do, could empathy be the key to not just achieving, but enjoying the job too? This session examines the power of empathy. It includes:
The science of compassion – what happens in the brain when we give and receive empathy?
Are you born with it or are there ways to develop it?
How can empathy build trust, make you more approachable, and help you get the job done?
How can you reframe your daily routine to demonstrate your expertise AND your empathy?
Jane Stanfield
Conversation Tables: An Opportunity for Discussion and Networking
Have you ever wondered if others in the room are having the same experiences as you around certain topics? Here is your opportunity to connect more deeply with your peers. Bring your questions and comments and be ready to swap! Conversations will run for approximately 10 minutes and you will have time to connect with three groups.
1:00PM Lunch and Networking
---
Janis Veldwyk
Trends in Human Resource Management
The rate of change in healthcare seems to be occurring faster than ever. With digital disruption on the doorstep, what is the role of human resource management in planning for, adapting to, and responding to these trends? This session considers:
What are the workforce trends most pertinent to the healthcare industry?
How are HR strategies of organisations replying to these trends?
How are HR teams addressing workforce issues such as:

Changing skill set requirements
Shortfalls in specialists
Changing business models
Retention of employees
Absenteeism
Employee mental health
3:00 Afternoon Tea
---
Jane Stanfield
What Great Nurse Managers Really Do!
The reality of management can differ remarkably from textbook definition fantasies of ample time spent planning, organising, coordinating, and controlling. The real activities of a manager can be (or can feel) highly fragmented, in a constant state of flux and requiring frequent switches of focus from one task or problem to another. Understanding how to maintain a sense of control and embracing complexity can be achieved by rethinking how we spend our energy, rather than our time. This poignant session explains why it's time to rethink how you confront the realities of modern management. It includes:
What is the difference between energy and time?
What is within our control and what is not?
Why can this concept help us redefine our perception of success?
Why do you need to stop worrying about time and start looking at your energy?
How can you get more value for your energy?
4:30 Close of Day One of Conference
---
Day Two
9:00AM Commencement of Day Two
---
Dr Jill Beattie
Managing Yourself Before Managing and Leading Others
Despite varying opinions about what constitutes effective management and leadership, there is a consensus that to lead others we must first manage ourselves. Often, we need to do this in an environment of rapid change. But, even if we know this, are we truly practising it? Day two of the conference begins by providing you with an opportunity to assess the following:
How do you manage your own emotions in the workplace?
Are your own expectations manageable?
How do you manage your greatest resource – your own health and wellbeing?
Dr Jill Beattie
Reacting Less, Reflecting More – Is it Possible?
The intrinsic nature of any management role, particularly within healthcare, elicits the perception that we need to continually respond to the demands of those around us. The uncertainty, complexity, and turbulence that can occur in just one day can create pressure to attend to queries, concerns, and challenges immediately. As such, this can initiate a tendency to act rather than reflect. However, evidence is pointing towards the pitfalls of this. This session considers whether it is, in fact, possible to react less and reflect more – while still making effective and timely decisions. It includes:
Do you have a tendency to react or reflect when problems arise?
When is it okay to pause and think?
10:30 Morning Tea
---
Jane Stanfield
"It's the Culture and It's the System" – But Is It My Problem?
Waste, inefficiencies, and bottlenecks. Absenteeism, reluctance to contribute, and resistance to change. Let's face it – when it all boils down to it – many of the issues that managers face daily come under the umbrella of a systemic or cultural issue. Deciding what needs to be done lies in understanding the type and the root cause of the problem. When this approach to problem-solving is combined with emotional and contextual intelligence, we are able to navigate our way towards solutions. Using two case studies that will resonate with any nurse managers, this session considers:
Why do systemic issues rely on good management to solve?
How does leadership bring about solutions to problems with culture?
How can clarity be found in wearing the right hat at the right time?
When and why you sometimes you will need more than one hat...
Kathryn Salamone
Influencing with Integrity
Getting your job done requires the cooperation of others. However, enlisting the support of those in your team to get the job done is easier said than done. This session highlights how manoeuvring, weaving, and navigating your way forward through challenges is much easier if you have influence and why doing so with integrity is much more effective. It includes:
Is influence the same as power?
What's the science behind the art of persuasion?
Can you building influence with integrity?
1:00PM Lunch and Networking
---
Kathryn Salamone
Great Nurse Managers … Enable Others to be Great Too
Regardless of one's experience, at times managing an entire ward or unit can be a mountainous challenge. During times of rapid change, recognising that you're not alone is key. The ability to motivate, inspire, cultivate, and enable others is an essential trait. In this session, we will look at how great nurse managers…
Understand the secrets of staff development
Know what to do with bright stars
Reap the rewards of letting clinical leaders shine
3:00 Afternoon Tea
---
Jane Stanfield
Reconnecting with the Heart of Nursing
These days, nobody is immune from the pervasive nature of stress and even burnout – especially not nurse managers. But, are some nurse managers entering the position believing that burnout is inevitable and, therefore, placing a time frame on how long they believe one can realistically "survive" in the position. This final session will address this sad reality. It will consider how coaching, sometimes known as supervision, can assist you to reconnect with the heart of nursing. It includes:
Has burnout come to be expected amongst nurse managers?
How can we bring back the compassionate intention that may be missing?
4:30 Close of Conference and Evaluations
---
The Goal
Need for Program
There is considerable evidence supporting skilled nurse management as being fundamental to the provision of effective, high-quality, safe patient care and outcomes. However, the growing complexity of the health workspace has the potential for increasing strain on nurse managers who are expected to control units while juggling a range of variables. As the nature of organisational structures and hierarchies change so must nurses within these settings. To successfully fulfil the nurse manager role, learning from others and understanding relevant management theories to guide personal and professional capacity is key.
Purpose of Program
The purpose of this conference is to assist nurse managers to manage with clarity and confidence in modern health environments so as to improve patient outcomes.
Your learning outcomes:
1
Reflect on your current management style and relate this to your strengths in performing the role of an effective nurse manager
2
Initiate evidence-based management tactics to improve decision-making and achieve the workplace goals for patient outcomes
3
Be confident in dealing professionally and swiftly with team behaviour that undermines effective patient care
4
Facilitate a professional workplace that values growth and high performance
What Great Nurse Managers Do! Conference
Location
Date
What Great Nurse Managers Do! Conference
11 Hours | 0 Mins
---
Get a Letter of Support
Are you looking for support from your manager to attend this event?
Enter your email below and we'll send you a letter of support
Mailing List
Stay up-to-date with the latest event information from Ausmed.