What Great Nurse Managers Do! Conference
2 Day Conference for Current or Aspiring Nurse Managers
Overview
Are you a nurse manager? Come along to this year's conference and discover some of the ways that make great nurse managers stand out. Network with like-minded colleagues and learn about:
Trends in HR management
What makes great nurse managers great
The power of coaching and much, much more ...
Make sure you attend this popular conference! Book now!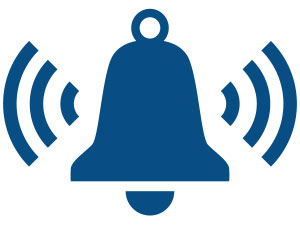 Get Event Alerts
Set a reminder email for this event
Schedule
Day One
8:30AM Registration for Day One
---
Dr Neil Kirby
Interprofessional Teams – Managing the Challenges
The trend in healthcare towards interprofessional collaboration should result in positive health outcomes for the consumer. However, the lens through which each professional group sees a patient is essentially different. This has both benefits and disadvantages for all stakeholders and can result in conflictual situations. This session unpacks the notion of interprofessional teamwork and considers:
Why are teams intrinsically unstable?
Why do interprofessional teams potentially create internal hierarchies of power and is it good for the patient?
How can you manage many different teams over the course of a day and stay sane?
Matt Kowald
Stories from the Frontline – Managing Interprofessional Healthcare Teams
This session builds on the introductory session. Gain insight from the day to day experiences of a General Manager of a Residential Aged Care Facility into what works and learn from, with, and about each other. This session considers the common challenges relating to interprofessional management. Stories will consider:
What skills seem to work best in meeting the expectations of an interprofessional team?
What are the top tricks for aligning healthcare teams towards shared goals of safe, exceptional care?
10:45 Morning Tea
---
Norah Bostock
How to Have a Critical Conversation
All great nurse managers understand the importance of being understood. Evidence explains it and an emphasis is placed on it. Truth-be-told, the majority of our day is spent trying to communicate effectively. So, what is the crux of this essential ability? This session will encourage you to consider the great communication contradiction – that seemingly non-operational communication, or small talk – is perhaps exceptionally efficient. It includes:
Why the paradox?
Why should you make time and allocate energy to small talk?
How does this informal communication actually help us to cope with chaos?
What is the value of appreciative enquiry?
How can I realistically incorporate this type of communication into my day?
Dr Linda Starr
Nurse Managers and Failure to Properly Delegate – A Legal Perspective
This session looks at the vexing question: "In what circumstance can a nurse manager be held accountable for the action of another professional or non-professional?" It considers the legal accountability of a nurse manager in regard to delegation and supervision. It includes:
Can you be personally sued if you delegate a job to a person that is outside their scope of practice?
What if there is no one else available to do the job?
What are your supervisory obligations if you delegate to an experienced nurse?
12:45PM Lunch and Networking
---
Dr Linda Starr
Is Ethical Intelligence a Necessity for Nurse Management?
As the workplace becomes increasingly technological, the need for ethical decision making – especially at management level – arguably increases. This interactive session will encourage you to consider how ethical decisions are made. It also reveals that there may not always be one solution to an ethical problem. It includes:
Is the science underpinning healthcare intrinsically ethical?
What would you do in this situation (interactive session) … ?
3:00 Afternoon Tea
---
Norah Bostock
Are You a Great Nurse Manager?
How often do you wonder if you're doing a good job? What do you mean when you ask yourself this? In a world where perspectives on management are ever-changing, and teamwork is essentially unstable, clarity can be found by asking yourself the right questions. This session looks at how you can self-evaluate your effectiveness. It includes:
What makes you an effective manager?
What makes you a successful manager?
Your real KPI – what would your legacy be if you did not return to work next week?
4:30 Close of Day One of Conference
---
Day Two
9:00AM Commencement of Day Two
---
Norah Bostock
Stopping the Blockers – Dealing Better with Change
Technology ensures that information is flying around the globe at unprecedented rates. The flow-on effect is that change, which used to take years to happen, now occurs within weeks. Nurse managers feel the full brunt of such change and then have to manage others who may be resistant and sabotage all that the nurse manager does. This session reviews the classic mechanisms of managing change and how to deal with grassroots resistance. It includes:
The classic stages of change management
The power of WHY – ensuring referent respect
Identifying and dealing with passive aggression
How to demonstrate that you practise what you preach
Professor Ingrid Fulmer
The Casual Workforce – Nurse Management and Churn
Many Australian nurses now work in casual positions, which are insecure and may lead to unwanted underemployment. Flexible work arrangements and the upsurge in part-time employment have further changed the traditional workplace. This has resulted in cultural changes within organisations where some workplaces are experiencing large amounts of staff working smaller shifts and ultimately fragmenting the workforce. In this session, we will look at tips on managing a casual workforce and explore:
Is casual work the new "norm"?
How does casual work affect staff attitudes?
Human resource considerations?
10:30 Morning Tea
---
Dr Marilyn Clarke
Career Identity and Working with Graduates
This session will debate career identity and how it emerges very early in a professional career. The impact that larger trends in the workplace have on career identity will also be considered with an emphasis on what this means for new graduates. It includes:
What HR trends are occurring in regard to career identity?
What influence does the workplace have in "defining self"?
How can nurse managers nurture positive career identity amongst their staff?
Professor Philip Darbyshire
Questions That Need to be Asked: What do Nurse Managers Think About … ?
This session will offer you an opportunity to debate in small groups several challenging questions relating to the future of nursing. These are:
What are the major changes in society in the last 10 years and how will they impact on nursing and health care in the next 10 years?
Are we preparing nurses today for roles and responsibilities that may not even currently exist?
What will the nurse of 2028 absolutely need to have/be and/or do?
1:00PM Lunch and Networking
---
Dr Rosalie Coppin
Coaching, Mentoring, and Nurse Management – An Interprofessional Perspective!
Think back to a time when you really felt you grew as a result of working closely with someone. What did they do that made you so aligned and responsive to them? Did you feel safer when they were on your shift? What was their magic that made you feel confident when they were around? This session, which includes a 30 minute afternoon tea break, unpacks and analyses the art of coaching and mentoring in today's interprofessional workplace. It will include some of the tricks that successful nurse leaders use when motivating and supporting others to perform at their best – regardless of their professional background. Even if you are already a good coach or mentor yourself, this interactive session will enable you to share some of your skills with others. It includes:
How does coaching differ from mentoring?
Why are these practices more important now than ever before?
When would you select coaching rather than mentoring?
What to do with the professional who "knows it all" and rejects you?
Interprofessional coaching considerations
4:00 Close of Conference and Evaluations
---
The Goal
Need for Program
There is considerable evidence supporting skilled nurse management as being fundamental to the provision of effective, high-quality, and safe patient care and outcomes. However, the growing complexity of the health workspace has the potential for increasing strain on nurse managers who are expected to control units while juggling a range of variables. As the nature of organisational structures and hierarchies changes so too must nurses within these settings. Learning from others and understanding relevant management theories to guide personal and professional capacity will assist nurse managers to successfully fulfil their role.
Purpose of Program
The purpose of this conference is to assist Nurse Managers to manage with clarity and confidence in modern health environments so as to improve patient outcomes.
Your learning outcomes:
1
Reflect on their current management style and relate this to their strengths in performing the role of an effective nurse manager
2
Initiate evidenced management tactics to improve decision-making and achieve workplace goals for patient outcomes
3
Be confident in dealing professionally and swiftly with team behaviour that undermines effective patient care
4
Facilitate a professional workplace that values growth and high performance
What Great Nurse Managers Do! Conference
Location
Date
What Great Nurse Managers Do! Conference
10 Hours | 30 Mins
---
Get a Letter of Support
Are you looking for support from your manager to attend this event?
Enter your email below and we'll send you a letter of support
Mailing List
Stay up-to-date with the latest event information from Ausmed.