What Great Nurse Managers Know! Conference
An Annual Ausmed Education 2-Day Event
Overview
Are you a great nurse manager? Come along to this year's conference and discover some of the ways that make managers stand out. Learn about:
How evidence of good nurse management is all around us
Focusing on opportunities instead of challenges
How management and leadership can be partners
Why engaging in rich communication matters
The body politic - understanding what makes it tick
Why emotional intelligence is becoming more important than ever before
Resilient environments and how to create them
How to de-stress in the mindful space
Make sure you attend this popular conference! Book now!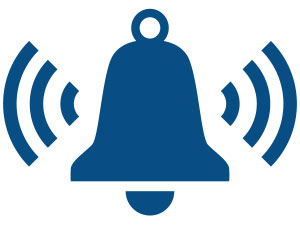 Get Event Alerts
Set a reminder email for this event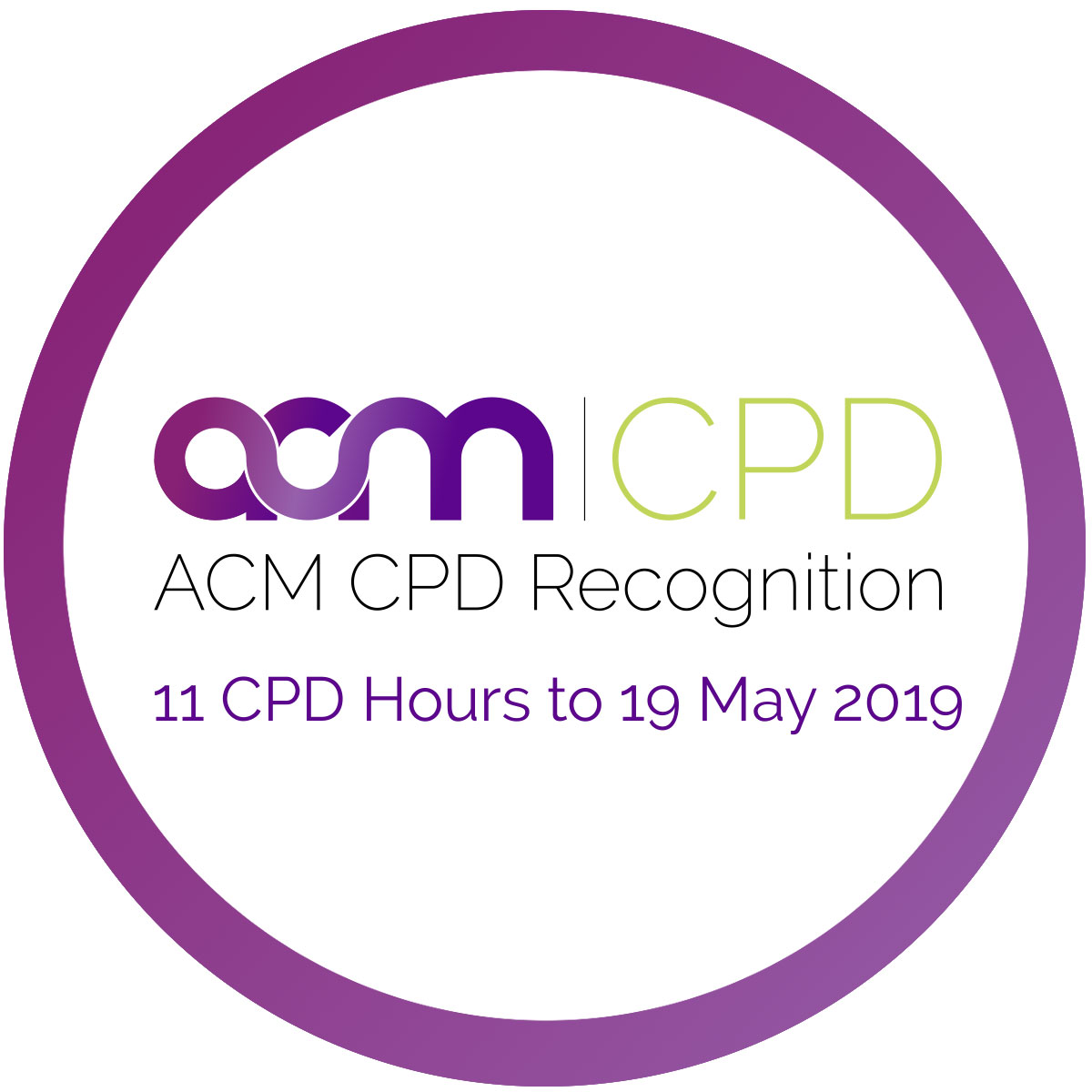 Australian College of Midwives CPD Recognised Activity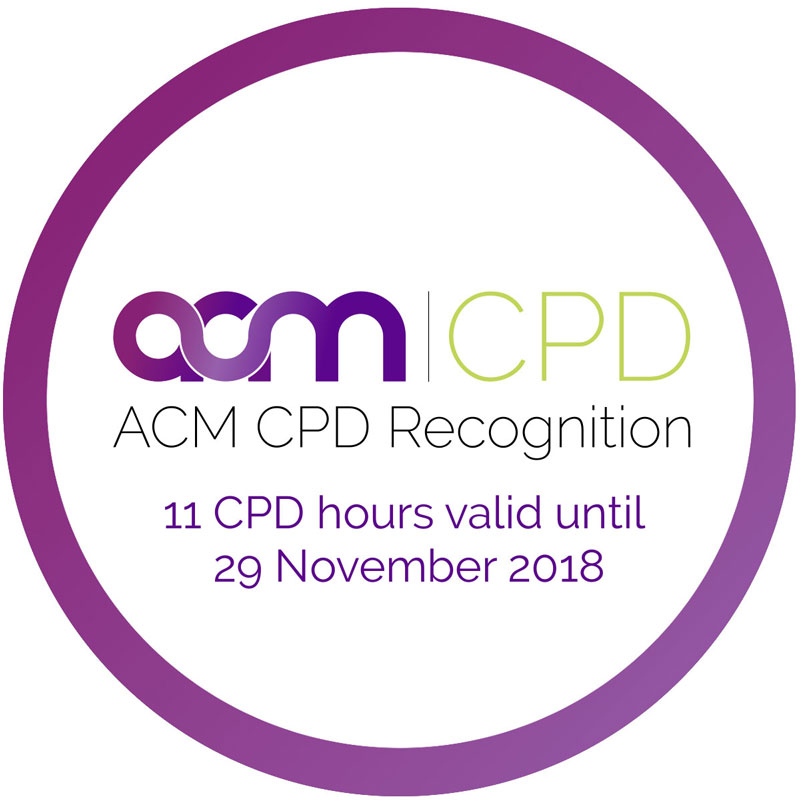 Australian College of Midwives CPD Recognised Activity
Schedule
Day One
8:30AM Registration For Day One
---
Sheila Kavanagh
Reflections on Nurse Management
Reflecting on nurse management over a rich and rewarding career reveals a raft of experiences that should be given voice. Sheila's work in acute care has included many challenges but her work reflects the abundance of care and collegiality which is so much a part of nursing and yet is seldom debated. This first session sets the scene for this conference by showcasing one of Australia's great nurses.
Dr. Linda Starr
Pushing the Scope of Practice Boundaries
This session looks at how the scope of nursing practice is continually expanding and what this means for managers. Join in the discussion about what this means for you and your staff.
10:30 Morning Tea
---
Philip Darbyshire
Making Sense of Organisational Politics
Organisational politics have a huge influence on the manner in which people work and what they are able to achieve. Organisational politics is directly related to power and influence. This session looks at the role power and politics play in the organisation and answers the following questions:
What is organisational politics?
What are the dimensions of power?
Can political power-bases ever be altered?
Dr. Linda Starr
Ethics and Values Applied to Nurse Management
Nurse managers are in the invidious position of being responsible for some of the most vulnerable people in society whilst at the same time having to coordinate a diverse and oft times demanding workforce. At all times, ethical behaviour is expected. This highly interactive session looks at the types of ethical dilemmas that confront nurse managers and the role that personal values play in influencing conduct.
1:00PM Lunch Break
---
Dr. Linda Starr
Developing and Repairing Trust in a Nursing Unit
When trust breaks down between people at work it can have devastating consequences for the workplace. Repairing trust is essential. This session looks at the concept of trust, what leaders can do to build trust and what can be done when it breaks down, including:
How can managers develop trusting relationships even when there is a power distance between themselves and employees?
What role do staff expectations have in building trust at work?
How can trust be repaired when damaged?
3:00 Afternoon Tea
---
Norah Bostock
The Importance of The Influencers, The Movers and The Shakers
Within each group of staff there will inevitably be the naysayers, the blockers and even saboteurs. On the bright side there should also be the optimists, the doers and the supporters. This session looks at:
Where does the real influence lie in your unit?
Who are the most effective staff and are they recognised for their contribution?
What about the saboteurs?
Working with the positive influencers effectively yet retaining the boundaries
4:30 Close of Day One of Program
---
Day Two
9:00AM Commencement of Day Two
---
Lorraine Spiers
The Theory Behind Staff Engagement
Engagement of staff is generally considered a good characteristic and is often associated with higher performance and staff satisfaction. However, engagement is a broad concept and needs to be understood if it is to be encouraged. This session considers the importance of engagement in the creation of healthy and productive workplaces and includes:
What does an engaged workforce look like?
What impact does staff engagement have on outcomes?
How can you influence staff engagement?
Engaging nurses from different cultures
Marlene Anderson
Older Nurses May Learn in a Different Manner
Although learning is a deeply personal experience, professional education usually takes a 'one size fits all' approach. As the nursing workforce remains relatively older, it is important to consider the impact that age can have on the uptake of new knowledge. This short session breaks down the concept of adult learning and reviews the impact of age on learning. Includes:
What is the consequence of nurse managers failing to acknowledge different learning needs as we age?
What works best if we are to retain new knowledge?
Experience plus new knowledge - an awesome force!
10:30 Morning Tea
---
Marlene Anderson
Confidence and The Value of Peer Coaching
Learning from each other is an important means of rapidly gaining new skills and confidence. Peer coaching also has other benefits that include enriching professional relationships and developing leadership capacity. This session looks at the evidence behind peer coaching and includes:
How to make mentoring effective
Mitigating risks associated with this form of learning
How peer coaching benefits career pathways
Norah Bostock
Resilience - A Necessary Management Attribute
All nurse managers are in a pivotal position to increase resiliency within their team. Nurse managers who can develop this attribute in themselves and others are important assets for organisational survival in the future. Nurses can be instrumental in developing resilience through education. Research has shown that ongoing education in this area yields lasting results and should be encouraged. This session considers the relationship between resilience and management.
12:30PM Lunch Break
---
Dr. Neil Kirby
Understand the Power Distance Between Yourself and Other Staff
Power distance describes the manner in which power is distributed and why people accept authority. Rostering can be seen as an example of an area where power distance can be abused. This session explains the theory of power distance and in so doing will assist you to understand how to better manage your staff. Includes:
What is power distance?
Why does it differ between staff in your unit?
How does knowledge of this theory assist you in your management role?
Norah Bostock
Not Dealing with Difficult Situations and the Flow On Effects of 'Ducking For Cover'
Nobody likes to have unpleasant conversations however they are a part of life for a manager. This short session considers the consequences that can result when there is a failure to deal with difficult conflictual situations. Includes:
Getting over fear of conflictual situations
How to stand strong and accept the realities of not always being popular
Countering the emergence of factions
3:00 Afternoon Tea
---
Barb Hancock
Self Compassion and Kindness at the End of the Day
Take your foot off the peddle, sit back and think in a different way. This final session throws a new light on you as a manager and shows you why it is so important to be kind to yourself. Sit back, relax and learn how to not sweat the small stuff!
4:15 Close of Conference
---
The Goal
Need for Program
There is considerable evidence supporting skilled nurse management as being fundamental to the provision of effective, high-quality, safe patient care and outcomes. However, the growing complexity of the health workspace has the potential for increasing strain on nurse managers who are expected to control units whilst juggling a range of variables. As the nature of organisational structures and hierarchies change so too must nurses within these settings. Learning from others and understanding relevant management theories to guide personal and professional capacity will assist nurse managers to successfully fulfil their role.
Purpose of Program
The purpose of this conference is to assist nurse managers to manage with clarity and confidence in modern health environments so as to improve patient outcomes.
Your learning outcomes:
1
Reflect on your current management style and relate this to your strengths in performing the role of an effective nurse manager
2
Initiate evidenced management tactics to improve decision making and achieve workplace goals for patient outcomes
3
Be confident in dealing professionally and swiftly with team behaviour that undermines effective patient care
4
Facilitate a professional workplace that values growth and high performance
What Great Nurse Managers Know! Conference
Location
Date
What Great Nurse Managers Know! Conference
10 Hours | 45 Mins
---
Get a Letter of Support
Are you looking for support from your manager to attend this event?
Enter your email below and we'll send you a letter of support
Mailing List
Stay up-to-date with the latest event information from Ausmed.