Print Brochure
Wound Management: A Practical Guide Seminar
2-Day Seminar – A General Update for Nurses
Why Attend
Ausmed's Wound Management Seminar is an essential and very popular course for healthcare professionals, including nurses, general practitioners, podiatrists, pharmacists, and occupational therapists. It is based on the latest evidence for effective wound management. You will learn:
A strong focus on the foundation principles of wound management
How to incorporate a patient-centred approach to care
How to assess and manage chronic and acute wounds
Dressing selection, compression therapy, and bandaging
Ausmed has a long-standing track record of educating thousands of nurses and other health practitioners across Australia on this topic. Our experienced presenters are popular and extremely adept educators who are consistently very highly evaluated. Don't miss out – book now!
Need for Program
Nearly half a million Australians are affected by wounds in some way. It is predicted that the prevalence and cost of wound care will rise over the next few years because of the ageing population. Comprehensive assessment guides treatment, and knowledge of the foundation principles of wound care is essential. Additionally, new wound dressing products are becoming increasingly sophisticated. If best patient outcomes are to be achieved, applying evidenced wound management is essential.
Purpose of Program
The purpose of this program is to provide health professionals with up-to-date information, tools, and strategies for best-practice wound management.
Your Learning Outcomes
Build an understanding of the physiology and pathophysiology of wounds with factors that impact on healing
Use a systematic approach for assessing a patient and their wound to guide appropriate care
Describe an appropriate management plan, including dressings, taking into account patient considerations and the pathophysiology of the wound
Gain confidence in the management of a person with a wound and advocate for best-practice care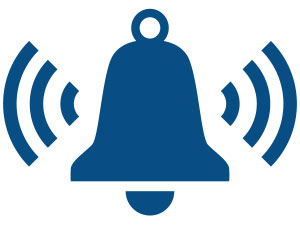 Get Event Alerts
Set a reminder email for this event
Schedule
Day One
---
8:30am - Registration and Refreshments
---
9:00am
Wound Management – The Big Picture
This introductory session looks at modern wound management – the challenges of wounds, trends in care, best-practice resources and how this program will address these issues. Topics include:
What is the burden of chronic wounds in today's society?
What influences wound management in everyday practice?
Why do best-practice resources significantly help in planning management?
How will these two days be structured to enhance your knowledge of wound management?
---
9:45am
An Overview of Wounds and Their Healing
Refresh your knowledge on the process of wound healing and discover the latest information about the factors that influence outcomes. Topics include:
What is a wound?
How do wounds heal?
What delays or prevents healing?
---
10:30am - Morning Tea and Coffee
---
11:00am
Principles of Wound Management I: Wound Assessment
Competent assessment of a person with a wound is imperative for correct management. Assessment involves a range of considerations including the wound, the person, and their environment. Topics include:
What factors are important when assessing a wound?
How do you document your assessment?
What role do investigations play?
How do you determine the wound diagnosis?
---
11:45am
Principles of Wound Management II: Interventions
Following assessment, goals of care that consider the wound, the person and their environment are identified. Topics include:
What interventions assist you to meet the identified goals of care?
What is the role of wound cleansing and debridement?
How do you prevent and manage inflammation and infection?
---
12:30pm - Lunch Break and Networking
---
1:30pm
Principles of Wound Management III: Evaluating Progress
It is essential to monitor wound progress to determine if goals of care are being met. Topics include:
Strategies for evaluating wound progress
Addressing the challenges in meeting goals of care
Identifying alternative pathways to assist when there are difficulties in meeting goals of care
---
2:15pm - Afternoon Tea and Coffee
---
2:45pm
Principles of Wound Management IV & V: Dressings
These two sessions will take a function based approach to selecting an appropriate dressing. Topics covered include:
How wound dressings are classified according to function
Considerations in dressing selection
When is it time to modify the dressing regimen?
How to choose a basic range of products for your workplace
---
4:15pm - Close of Day One of Seminar
Day Two
---
9:00am - Commencement of Day Two
---
9:00am
Venous and Arterial Leg Ulcers
Leg ulcers are very common, particularly in the older population. Many clinicians lack the confidence to assess and manage these wounds.This session will clarify how to manage leg ulcers according to the evidence for best outcomes. Topics include:
What causes leg ulcers?
What is the difference between a venous and an arterial ulcer and why is this differentiation very important?
How do mixed ulcers manifest?
What is the current best practice for leg ulcer management?
---
9:45am
Compression Therapy
Compression therapy is the cornerstone of venous leg ulcer management; however, it is often underutilized and poorly implemented. This session will describe the underlying principles of compression therapy and provide guidance for venous ulcer management. Topics Include:
What types of compression are available?
What level of compression is required?
What risks are associated with this therapy?
---
10:30am - Morning Tea and Coffee
---
11:00am
Pressure Injury
Despite there being national and international standards relating to the prevention of pressure injury, they remain highly prevalent. This session will provide the relevant knowledge and identify resources to assist practitioners to meet these standards. Topics include:
What strategies can be used to prevent pressure injury?
How do I know it's a pressure injury – including staging?
---
11:45am
High Risk Feet
Foot wounds as a result of complications associated with diabetes and other pathologies are so common as to be almost epidemic. This session focuses on the effects that neuropathies and peripheral arterial disease have and why these cause so many problems once a wound develops. Topics include:
How do foot pathologies impact on the development of a wound and wound healing?
What are the wound management implications for people with foot wounds?
What is the role of interprofessional management?
---
12:30pm - Lunch Break and Networking
---
1:30pm
Acute Wounds
This session will look briefly at a range of acute wounds. Topics include:
General principles of acute wound management
Minor burns
Skin tears
Surgical wound management
---
2:15pm
Non Healing Wounds
Not all wounds will heal. This may be for patient, wound or environment factors. This may be confronting for practitioners. Topics include:
Setting realistic outcomes
An overview of common factors that might result in a non-healing wound
Managing a wound where healing is not the goal
---
3:00pm - Afternoon Tea and Coffee
---
3:30pm
Putting It All Together
Having followed a case through for these two days, exploring systems and clinical interventions this session will:
Provide the opportunity to consolidate your seminar learning into practice
Identify strategies for sharing knowledge with colleagues
Connect you with resources
---
4:15pm - Close of Seminar and Evaluations
Presenters