This article has been archived and is no longer being actively maintained for accuracy.
Last week I completed a publishing course at Yale University in the USA. I was wearing one of my two hats: one being a nurse and the other a publisher. One of my lecturers, a very vibrant and attentive teacher, was 94 years old. I was entranced as he held us all in the palm of his hand whilst he workshopped the group. I reflected on this, wondering how he did it when most people his age have slowed down considerably. So I asked – what's the secret to living such a vibrant and full life at 94? This was his response.
– Cynthea Wellings, CEO Ausmed Education
A funny thing happens in the doctor's office. The receptionist always asks me for the year of my birth, and when I say 1918, I invariably get a penetrating look from the receptionist and a request to repeat the date. I love the surprise on their faces. I know that even though I am every day of 94 years of age, 95 in six months, most people, including receptionists at doctor's offices, think I am much younger. At a recent visit to Yale Hospital, the receptionist was sure I must have meant 74 rather than 94.
So, if you are in your later years and would like to look younger, I have a few tips:
Tip 1: Check your DNA and Health History
I was blessed with good DNA. I made all the mistakes that we used to make because we didn't know any better, and several mistakes even when I did know better, but am still going strong. I smoked a pipe for more than 30 years, finally abandoning my collection of pipes after finding out they had compromised my lungs, which is a problem I still have. I do drink. I have one small vodka every night. I don't have a perfect health history by any means, as I had quadruple bypass at 72 and have had four stents added in the last six years. I take a modest amount of medication to compensate for my deficiencies. But at 94, I have gotten pretty good at knowing what I need and doing the things I need to do to stay healthy. If the doctor says, 'Do physical therapy,' I do it. Check your DNA. Pay attention to your health history. Go to the gym.
Tip 2: Remove the Word 'Retirement' from your Vocabulary
If you are counting the days until you can leave your job and spend the remaining part of your life as a retiree, think again. I'm sure that if I had actually retired, I wouldn't be here to tell this tale.
Instead, I did this: At 61, I knew my career was coming to an end. I had to retire at 65. I had a successful, even enviable, career in book publishing. I had a little money set aside. I had a decent pension coming my way. My three children had established careers. Instead of planning my own PGA tour and finding myself a nice fishing boat, I decided this was my time to live my dream. I always wished to be a lawyer, and it was now or never. I hatched a crazy plan: I would finish the last four years of my career working in my regular job during the day and would go to law school at night. While it was difficult to convince my wife and my boss, when they saw how much I wanted this, they gave in. It was the most important decision of my life. I had a new goal. Rather than looking to slow down and find ways to fill my time, I needed to gear up to meet new challenges.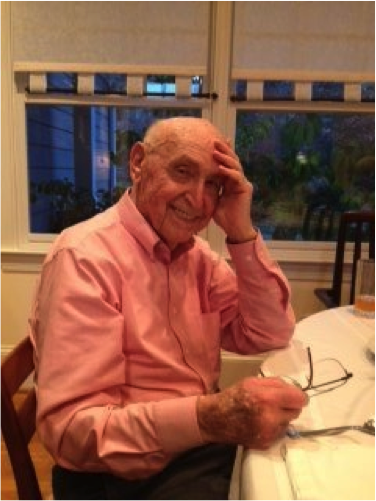 Tip 3: Change is Never Easy. The Transition is Tough
I loved the retirement parties, except for one thing: I had to fit them in while studying for the Bar Exam! I would leave the fancy dinners and the heartfelt speeches, and head home to the wrestle with the finer points of tort law. It was tough on my wife to adjust to having a 'student' in the house who was not available for the movies and dinners with friends. To add to the misery, I flunked the Bar Exam, and spent six months studying for the next one. Fortunately, I passed the next test.
Now came the really hard part: Finding a job as a lawyer. I was almost 66, but I was a new graduate with no clients. I thought all my planning was for naught. But, wonder of wonders, I was offered a provisional job. I had to cover all my expenses while I developed clients, but I would have a place at a law firm. I accepted the offer. It took two years to break even. Twenty-five years later, I have a great intellectual property practice that continues to not only make money for me and the firm, but provides me with new and interesting challenges every day. Was it worth it? You bet.
Tip 4: Do Something you Love… and Find Ways to Keep Doing It
I am sure that I am here today because I have found meaningful work. I am a living, breathing example of what the research says: use it or lose it. And I use it every day.
At almost 95, how much longer can I keep going? This is another issue. I won't kid you. Things aren't as easy as they were 20 years ago, when I really was 74. It is now harder to take a 50-minute train ride to my office in New York City, take the bus, or walk if I need to. I teach at Yale University for one week a year and at New York Law School for 14 weeks each fall. It is hard, but I feel better when I do it.
During the dull dark days of the New York winter, I move my headquarters to Sarasota, Florida and fly into the city to teach. While for a long time I made these trips on my own, I now have someone accompany me, if needed.
Keeping this schedule is getting harder, especially when stairs suddenly feel steep or the days get too cold or too hot. Yet, I have been doing this for 25 years and I am looking forward to the next year.
Tip 5: Don't Let the Technology Pass you By
I wrote this article on a computer using Microsoft Word. I use an iPad, an iPod, and a cell phone. I have a Facebook account. I have DVDs and CDs, and have mastered the art of the remote control.
Tip 6: Keep Good Company (and Dogs)
For 67 years of my life, my wife, Marcia, was at my side. Each year, every one of my three children has been by my side. I see my grandchildren regularly, and just took one of my great-grandsons to Yankee Stadium. When we lost Marcia, her nurse and companion Paula shouldered the burden of taking care of me along with her own family. She has been and is still truly indispensable. I would have not made this journey without the friends, associates, and every person who gets up to give me a seat on the bus or who holds my arm as I walk down the stairs. Nor could this be done without Harvey, my great golden retriever, who comes charging into my bedroom every morning to make sure I am going to get up and throw him a ball.
Martin P. Levin
Martin Levin has been involved with books for over six decades as a publisher, lawyer and teacher. He was the President of the Times Mirror Book Company for 17 years, and COO of Grosset & Dunlap for 17 years too. He is currently actively practicing law in New York City as Counsel to Cowan Leibowitz & Latman, teaching at New York Law School, and Yale University. His most recent book, All I Know About Management I Learned From My Dog (Skyhorse 2011), now on its second print – brought Angel (his dog) and Levin's management philosophy of 'keep it simple' together. For more about his amazing life and career, go to: www.martinlevin.com.