Arterial Blood Gases - Interpretation of Arterial Blood Gas Results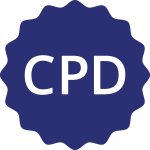 3. Evaluate Your Learning
Current as of
21/10/2015
Overview
In this Video Learning Activity (VLA) you will be provided with an overview of the basic interpretation of arterial blood gas results and their relationship to metabolic and respiratory abnormalities.
Topics include:
A review of the physiology of respiration
Normal arterial blood gas ranges and what they mean
How to obtain a blood gas sample
Metabolic abnormalities and their causes
Respiratory abnormalities and their causes
Target audience:
This VLA will be of interest to nurses and midwifes in most areas, but those practising in the following fields may find it of particular relevance:
Acute care
Clinical medicine
General medical practices
Emergency departments
Learning Outcomes
On completion of this Video Learning Activity you will be able to:
Describe the normal physiology of the respiratory system
Explain when an arterial blood gas might be needed
Identify normal and abnormal values of arterial blood gas results
Recognise specific arterial blood gas abnormalities and clinical concerns.
Aim of Activity
The aim of this activity is to review and introduce the theoretical and practical components associated with the interpretation of arterial blood gases.
Need for Activity
Critically ill patients are not confined to critical care units. Everyday, health care practitioners working in acute areas encounter arterial blood gas results, which they are required to interpret. The result of an arterial blood gas sample can quickly and accurately provide reliable data on the state of a person's acid-base balance and oxygen levels. This information can be critical in determining the speed and type of intervention required to address any abnormalities, and for assessing the effectiveness of such interventions. Arterial blood gas analysis can be complex, but this Video Learning Activity provides an accessible and easily understood interpretation of this advanced nursing skill.
Nurses and midwives in Australia, are required to obtain a certain number of continuing professional development (CPD) hours each year that relates to their context of practice in order to comply with mandatory regulatory requirements. For further information, contact your relevant regulatory body.
Citation
Citing this Video Learning Activity