Cancer: Addressing Sexuality and Body Image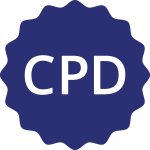 3. Evaluate Your Learning
Current as of
24/05/2017
Overview
A cancer diagnosis can adversely impact on an individual's sexuality and body image. This Video Learning Activity (VLA) examines why this may be the case, and offers strategies for health professionals to address sexuality and body image concerns.
Topics include:
The impact of a cancer diagnosis on intimacy and body image
Myths about sex and cancer
Overcoming barriers to addressing sexual concerns
Skills for addressing sexual and body image concerns
Target audience:
This VLA will be of interest to health professionals who care for people diagnosed with cancer, and their loved ones. It may also be useful for individuals who, in their personal lives, may provide care and support for a loved one experiencing cancer.
Learning Outcomes
Explain the impact that a cancer diagnosis can have on a person's sexual functioning and body image
Describe some of the barriers nurses may encounter when addressing sexuality and body image
Identify skills required for addressing sexual and body image concerns
Purpose
The purpose of this VLA is for health professionals to develop their ability to address sexuality and body image concerns in patients with a cancer diagnosis.
Need
A person's sexuality and their body image may form an important part of their identity and can be significantly affected by a cancer diagnosis2. Interventions are effective3 and a key area of comprehensive holistic cancer care. However, sexual and body image concerns are often not addressed by health professionals4, and patients themselves typically do not raise the topic, despite wanting more information. A major barrier to addressing sexuality and body image is a health professional's comfort and skill level. However, health professionals are uniquely placed to help and can build upon existing assessment and intervention skills to improve outcomes for patients. Skills include: raising the topic, assessing concerns, providing information, and offering referral options5. Health professionals have a responsibility to address these concerns with all patients; with practice, they can improve this rewarding and effective area of their clinical expertise.
Nurses in Australia are required to obtain a minimum of 20 continuing professional development (CPD) hours each year that relates to their context of practice in order to comply with mandatory regulatory requirements.
Citation
Citing this Video Learning Activity
Using Harvard referencing style:
Hodgkinson, K 2017, 'Cancer: Addressing Sexuality and Body Image', Ausmed Education, viewed (insert date), https://www.ausmed.com.au/learning-centre/cancer-addressing-sexuality-and-body-image-description
Using American Psychological Association (APA) 6th Edition referencing style:
Hodgkinson, K. (2017). Cancer: Addressing Sexuality and Body Image [Video]. Retrieved from https://www.ausmed.com.au/learning-centre/cancer-addressing-sexuality-and-body-image-description