Cancer: The Psychosocial Impact Across the Disease Continuum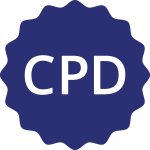 3. Evaluate Your Learning
Current as of
19/04/2017
Overview
This Video Learning Activity (VLA) examines the psychosocial effects that can accompany a cancer diagnosis, and encourages health professionals to provide psychosocial support for patients and their loved ones who are experiencing the disease.
Topics include:
Responses to a cancer diagnosis
Risk factors for distress
Common concerns associated with a cancer diagnosis
The role of health professionals in providing psychosocial support
Skills for health professionals to provide psychosocial support
Target audience:
This VLA will be of interest to all healthcare professionals who care for people diagnosed with cancer and their loved ones, both in their professional, and personal lives.
Learning Outcomes
Identify risk factors for distress and common concerns associated with a cancer diagnosis
Explain the benefits of psychosocial support
Describe the role of the nurse and other sources of support
List different types of psychosocial support strategies and how they might be applied
Purpose
Further understanding of the impact of a diagnosis of cancer and common concerns that may arise across the treatment continuum.
Need
A cancer diagnosis can have a significant impact on a patient, their family, and loved ones, and can raise a number of psychosocial concerns7. Concerns may be associated with dealing with treatment, managing emotional responses, the impact on others, and living with uncertainty associated with receiving a life-threatening diagnosis. Specific concerns may arise at different phases of the care continuum: diagnosis, treatment, survivorship, recurrence and end of life. Risk factors have been identified for psychological distress, and it has been shown that routine distress screening should be incorporated into practice to identify these risks12. Psychosocial support has been shown to minimise the impact of this disease and improve quality of life9; it has numerous benefits and may be offered in a variety of ways. Health professionals, especially nurses, are in a unique position to provide this support and really make a difference to how their patient copes with their disease. There are many facets to providing psychosocial support, and multiple strategies that nurses are able to implement in order to best support their patient and others through their experience with cancer.
Nurses in Australia are required to obtain a minimum of 20 continuing professional development (CPD) hours each year that relates to their context of practice in order to comply with mandatory regulatory requirements.
Citation
Citing this Video Learning Activity
Using Harvard referencing style:
Hodgkinson, K 2017, 'Cancer: The Psychosocial Impact Across the Disease Continuum', Ausmed Education, viewed (insert date), https://www.ausmed.com.au/learning-centre/cancer-the-psychosocial-impact-across-the-disease-continuum-description
Using American Psychological Association (APA) 6th Edition referencing style:
Hodgkinson, K. (2017). Cancer: The Psychosocial Impact Across the Disease Continuum [Video]. Retrieved from https://www.ausmed.com.au/learning-centre/cancer-the-psychosocial-impact-across-the-disease-continuum-description