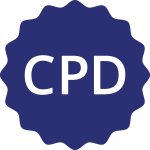 3. Evaluate Your Learning
Current as of
14/06/2017
Overview
This Video Learning Activity (VLA) describes the various types of contraceptive methods that are currently available, and examines some of the differences between these. The reasons why certain contraceptive methods may be favourable over others are also explored.
Topics include:
Types of hormonal contraception
Side effects of hormonal contraception
Non-hormonal contraception methods
Factors affecting contraceptive decisions
Target audience:
This VLA will be of interest to all nurses and midwives across all areas of professional practice, in particular, those wishing to work in sexual and reproductive health and community health.
Learning Outcomes
Distinguish between the different types of hormonal and non-hormonal contraception
Identify common side effects of hormonal contraception
Explain the factors that may affect contraceptive options
Purpose
The purpose of this VLA is to investigate the different forms of contraception presently available and to provide information about these contraceptive methods, as well as explain why certain methods of contraception may be selected over others.
Need
In 2008, it was estimated that 41% of the 208 million pregnancies that occurred worldwide were not planned (Signh et al., 2010). In some cases, unplanned pregnancy can pose a significant threat to a woman and her family. The ability to effectively control fertility is therefore an important reproductive health issue. In Australia today, a range of contraceptive options exist, and at a time where members of the public seek more information from health professionals about the options available to them, nurses and midwives are in a great position to assist with a patient's contraceptive choice. There is therefore a need for nurses and midwives to be aware of the various forms of contraception that are currently available, and of when these contraceptive options may be used.
Nurses in Australia are required to obtain a minimum of 20 continuing professional development (CPD) hours each year that relates to their context of practice in order to comply with mandatory regulatory requirements.
Citation
Citing this Video Learning Activity
Using Harvard referencing style:
Dennerstein, G 2017, 'Contraception', Ausmed Education, viewed (insert date), https://www.ausmed.com.au/learning-centre/contraception-description
Using American Psychological Association (APA) 6th Edition referencing style:
Dennerstein, G. (2017). Contraception [Video]. Retrieved from https://www.ausmed.com.au/learning-centre/contraception-description