Endometriosis and Pelvic Pain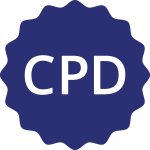 3. Evaluate Your Learning
Current as of
24/07/2017
Overview
Your patient tells you that they are experiencing severe pelvic pain. Could the cause of this be due to endometriosis, or is it something else? This Video Learning Activity (VLA) will assist you to differentiate endometriosis from other causes of pelvic pain.
Topics include:
Gynaecological causes of pelvic pain
Non-gynaecological causes of pelvic pain
Diagnosis and treatment of endometriosis
Target audience:
This VLA will be of interest to health professionals caring for women of all ages, and especially those working in women's health, primary practice, paediatrics, and adolescent health.
Learning Outcomes
Explain what endometriosis is and how it is different from other causes of pelvic pain
Identify the common signs and symptoms of endometriosis
Describe how endometriosis may be diagnosed and treated
Purpose
To enhance awareness of the signs, symptoms, and treatment options for endometriosis, and how it differs to other causes of pelvic pain and discomfort.
Need
Endometriosis is a common, chronic, painful pelvic condition that can afflict women from the time of menarche to menopause. Often endometriosis is diagnosed in women being investigated for chronic abdominal pain, which they have experienced in silence. Endometriosis can have a major impact on a woman's quality of life, with the symptoms interfering with work, relationships, family and overall health. One of the main issues is that there is often a delay in diagnosing endometriosis and some women have symptoms for many years before treatment is started. Health professionals need to be able to distinguish endometriosis from other causes of pelvic pain so that they can appropriately advise women on how and where to seek assistance and to provide support.
Nurses in Australia are required to obtain a minimum of 20 continuing professional development (CPD) hours each year that relates to their context of practice in order to comply with mandatory regulatory requirements.
Citation
Citing this Video Learning Activity
Using Harvard referencing style:
Dennerstein, G 2017, 'Endometriosis and Pelvic Pain', Ausmed Education, viewed (insert date), https://www.ausmed.com.au/learning-centre/endometriosis-and-pelvic-pain-description
Using American Psychological Association (APA) 6th Edition referencing style:
Dennerstein, G. (2017). Endometriosis and Pelvic Pain [Video]. Retrieved from https://www.ausmed.com.au/learning-centre/endometriosis-and-pelvic-pain-description