Falls Prevention at the Bedside
From the Falls series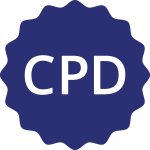 3. Evaluate Your Learning
Current as of
13/08/2018
Overview
This Video Learning Activity (VLA) will look at fall risk screening and assessment, why identifying appropriate fall risk interventions is important, and what we as healthcare professionals need to be aware of to provide best practice falls prevention at the bedside.
Topics include:
Why recognise risk at the bedside?
Risk factors – personal and environmental
Identifying risk and implementing interventions
Caring for your patient after a fall
Target audience:
This VLA is designed for nurses and other health professionals working in inpatient wards of public and private hospitals and residential aged care facilities.
Learning Outcomes
Apply your understanding of best practice falls prevention to be able to identify why screening and assessment is required
Use enhanced knowledge of risk factors for falling to identify patients who require screening and assessment
Identify patients at high risk of injury should they fall to ensure appropriate interventions are in place to mitigate risk
Purpose

The purpose of this VLA is to enhance knowledge and skills in relation to simple and effective screening and assessment processes that can be used at the bedside to prevent falls and harm from falls.


Need

Falls pose a serious threat to patient safety, with costs resulting from falls reported at being between 0.85—1.5% of the total healthcare expense in Australia and other large Western countries. Accidental falls are among the most common incidents reported in hospitals. Growing evidence indicates that falls occurring in the hospital can be reduced with planning and intervention techniques, however there is limited research that has been published on fall reduction strategies written by staff nurses. Additionally, research has shown that when interventions are developed in an interprofessional manner, they can reduce falls by 20–30%. Nurses are well positioned to drive organisational change to prevent falls through a team approach to planning, implementing and evaluating a falls prevention program. Nurses are also well placed to recognise a change in a patient's risk of falling and therefore can play an integral part in communicating this to all members of the health care team. Research found that while many hospitals have good falls policies, many had difficulty putting this into practice.

Nurses in Australia are required to obtain a minimum of 20 continuing professional development (CPD) hours each year that relates to their context of practice in order to comply with mandatory regulatory requirements.
Citation
Citing this Video Learning Activity
Using Harvard referencing style:
Clayton, D 2018, 'Falls Prevention at the Bedside', Ausmed Education, viewed (insert date), https://www.ausmed.com.au/learning-centre/falls-prevention-at-the-bedside-description
Using American Psychological Association (APA) 6th Edition referencing style:
Clayton, D. (2018). Falls Prevention at the Bedside [Video]. Retrieved from https://www.ausmed.com.au/learning-centre/falls-prevention-at-the-bedside-description