Genitourinary, Integumentary and Pain Assessment of a Sick Infant or Child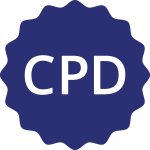 3. Evaluate Your Learning
Current as of
22/02/2017
Overview
This Video Learning Activity (VLA) reviews how nurses may assess an infant or child for pain and how to interpret manifestations of pain in infants and children. Skin appearance, renal function, and other assessment scales relating to paediatric care will also be reviewed.
Topics include:
Urine output
Urinalysis and urine specimens
Bruising and rashes
The physiological effects of pain
Target audience:
This VLA will be of interest to nurses and midwives who routinely care for infants and children who may become unwell.
Learning Outcomes
Explain the general principles underpinning the genitourinary assessment of an infant or child
Describe the main components for assessing the integumentary system of an infant or child
Explain the need to utilise a holistic approach when assessing pain in an infant or child
Purpose
The purpose of this VLA is to enhance a nurse's application of the general principles underpinning the assessment of the genitourinary and integumentary systems and pain in both infants and children.
Need
Renal problems in children are often difficult to diagnose as the presenting signs and symptoms are varied and may be associated with many other clinical conditions. Urinary tract infection is a relatively common problem in young children and it is important nurses can appropriately assess a child for this condition. Conditions affecting the integumentary system are varied and complex, varying from minor viral illnesses to serious bacterial infections, and from minor injuries to child abuse or serious trauma. Being able to describe rashes or skin trauma can be challenging. Finally, pain is arguably a critical vital sign and assessing an infant or child who may be experiencing this symptom is both an important nursing responsibility and may be particularly difficult for nurses to address. Children, depending on their age and developmental level, may not be able to identify nor describe their experience of this symptom. It is therefore essential that nurses remain current regarding the best strategies for assessing pain in infants and children so that they can report and instigate appropriate action.
Nurses in Australia are required to obtain a minimum of 20 continuing professional development (CPD) hours each year that relates to their context of practice in order to comply with mandatory regulatory requirements.
Citation
Citing this Video Learning Activity
Using Harvard referencing style:
Silk, G 2017, 'Genitourinary, Integumentary and Pain Assessment of a Sick Infant or Child', Ausmed Education, viewed (insert date), https://www.ausmed.com.au/learning-centre/genitourinary-integumentary-and-pain-assessment-description
Using American Psychological Association (APA) 6th Edition referencing style:
Silk, G. (2017). Genitourinary, Integumentary and Pain Assessment of a Sick Infant or Child [Video]. Retrieved from https://www.ausmed.com.au/learning-centre/genitourinary-integumentary-and-pain-assessment-description